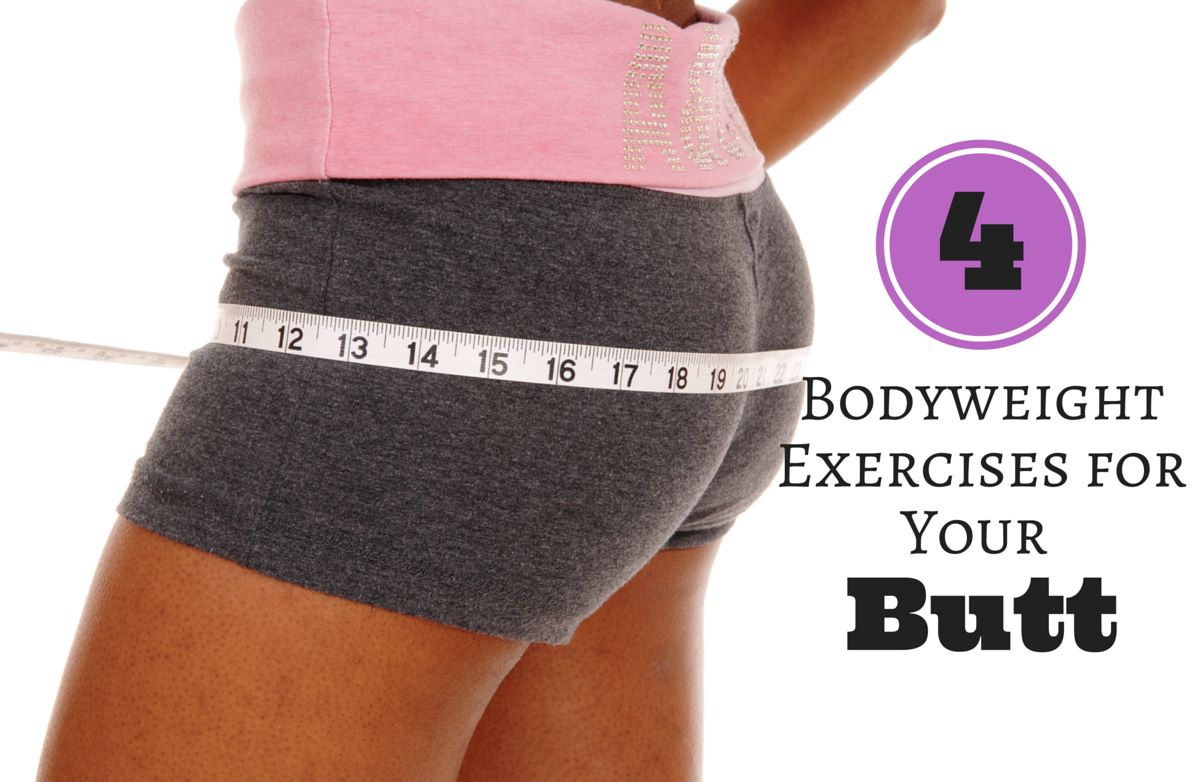 Looking for some targeted-toning exercises to shape, lift and tone your butt? Look no further!
I designed this equipment-free workout to help you use your own body weight to target and tone your butt from every angle in just a few minutes per day.



Be sure to "Pin" this workout so you can easily find it later!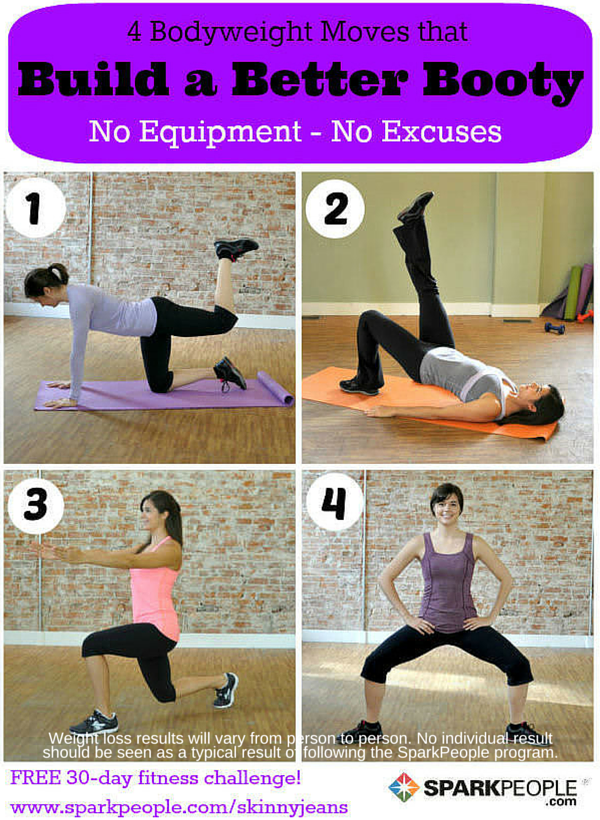 The Workout
Perform each exercise in order for the length of time indicated. Limit rest between exercises as much as possible. Do the full circuit once, or repeat the exercises in order up to three more times.
Training Tips
If following this workout several days per week, try switching up the order of the exercises each day for optimal variety. Also switch up which side you start with on exercises that are done on each side of the body. As you progress and the amount of time indicated for each exercise no longer feels as challenging, increase the amount of time you perform each move by 15 seconds.
Although no exercise can target fat loss in any particular body area, muscle-strengthening moves like these can build lean muscle; when combined with a calorie-controlled diet and some fat-burning cardio (start with 20-30 minutes per day, 3 days per week), you'll see and feel the results!
Exercise Instructions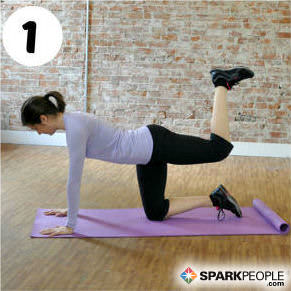 DONKEY KICKS
Begin on hands and knees, wrists directly under shoulders, arms straight but not locked, knees directly under hips, and spine neutral. Engage your abs by pulling your belly button toward the spine (but without moving your back).
Keeping hips level with one another, and both knees bent at 90 degrees, lift your left thigh up until parallel to the floor (or as close to parallel as you can), ankle flexed and foot flat and parallel to the ceiling (pictured). Slowly return to starting position without resting knee down. Repeat on same leg for one full minute. Switch sides.
Tip:
Try to keep your weight as balanced as possible in both arms and your hips level with one another. Don't let your back arch or round at all during the movement.
SINGLE-LEG BRIDGES
Begin lying on your back with feet flat, knees and ankles hip-distance apart, knees bent, back straight and arms lengthened at your sides. Extend right leg as straight as possible toward the ceiling, keeping thigh in line with your hip.
Continued ›
Article created on: 9/16/2013