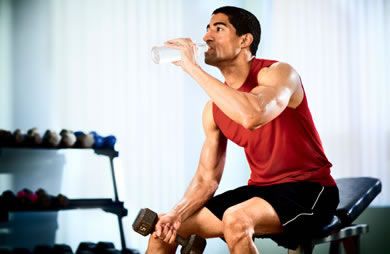 If you have a gym membership, you know how frustrating it can be when the gym is too crowded for comfort. Isn't it tough enough to muster the motivation to head out the door to exercise? Then you arrive, dressed and ready for a workout, only to find a fitness center so crowded that the waiting time for an elliptical is longer than the line for a morning latte. When you join a fitness club, you quickly learn that timing is everything.

Like many businesses, gym traffic ebbs and flows with the seasons. Certain times of the year—like first 4-8 weeks of every year—are busier than others are. The slower times of the year always seem to be the warmer months, because folks spend more time exercising outdoors.

After 20 years of working for the YMCA and other fitness facilities, I learned that gym usage follows a predictable daily pattern. The busiest times of the day, and therefore the worst times to hit the gym, are mid-mornings (between 8 and 11 a.m.) and early evenings (4 to 7 p.m.). Almost any time of day is less busy than these prime times.

If you get there to work out before 8 a.m., some morning people will be there, but you should be able to use the equipment of your choice. While lunchtime seems like it would be a busy time, most working professionals don't leave the office to work out during the day. Therefore, if you can get away from a midday workout, 11 a.m. to 1 p.m. is a great time to do so. Prefer an afternoon workout? At many fitness centers, you can see tumbleweeds roll past the treadmills between 1 and 3 p.m. And while evenings are busy, the gym quiets down considerably after 7 p.m.

The real question is how can you make sure that you spend your time at the gym efficiently—by working out instead of waiting in line? Here are 9 tips that will help you beat the crowds and maximize your gym time.

Be flexible with your routine. It's easy to get upset when something interferes with your routine. Let's say that you like to use the elliptical trainer for 30 minutes and then strength train. If you arrive to find all the ellipticals in use, don't just stand around with your arms crossed and wait. Perform your strength exercises first and come back to the elliptical.

Mix up your strength exercises. One common misconception about strength training could cause you to spend more time waiting than exercising: the belief that machine weights are for beginners and free weights are for the "serious" exercisers. While most experts do recommend that beginners use machines, there's no rule that beginners have to use them instead of free weights. To make the most of your gym time, learn some different exercises that don't involve machines. For example, if you are used to using the chest press machine, learn how to do a chest press with dumbbells or a barbell. If you are used to using a bicep curl machine learn how to perform dumbbell curls. (See detailed demos of these exercises and more.) When you arm yourself with these different options, you'll have plenty of alternatives when "your machine" is not available.

Continued ›