Joe
Hi SparkFriends!

Boy, do we have some great news for you: We just launched a new group where you can find support and motivation whenever you're on Facebook. You can join in under a minute and start talking to SparkPeople members from all over the world!


Why a Facebook Group?
Many of you who are regularly on Facebook might already be familiar with Facebook groups, but for those of you who don't know, let us offer this quick explanation: "Groups" on Facebook are a type of forum where you can meet and engage with other people who have similar interests.
The group we built for you is focused on daily motivation. It's a SparkPeople group for sure, but the specific goal of this group is to inspire you to reach your goals each day.
How Does It Work?
To start, someone from SparkPeople will post a conversation starter every day. This might be one of our favorite articles from our site, but it's just as likely that we'll post a link to research around health and fitness trends we've been thinking about, or a poll to get your opinion on a certain topic. We'll post it in the morning so you can start your day off thinking about your goals and how to achieve them. But we're not the only people who can post to the group.
If you have a question about health and fitness that's been on your mind, go ahead and ask! Want to share an image of something that's made you feel particularly proud recently? Share it with the group! This space is just as much a place for you to discuss what's on your mind as it is for us to share what's on ours.
Is This Group Just for SparkPeople Members?
Not at all. While we made this group for you, our members, we believe that it can help anyone who needs a little pick-me-up throughout the day. So if you know someone who could use a little motivation in their lives, invite them to join! It doesn't matter if it's a friend, a family member or even someone who isn't interested in losing weight and keeping it off; this group is for anyone who wants a little extra support on their path to living a healthier life!
So what are you waiting for? Join the group today! We have some fun and fantastic things planned throughout the year, and you won't want to miss out.
Posted 2/28/2018 12:00:00 AM By: Joe : 22 comments 4,632 views
Read More ›
Hi, SparkFriends!

As you may have heard, Facebook is changing how their newsfeed works. This change might mean you see fewer posts from pages like ours whenever you visit Facebook. We know that not all of you spend your time over on that particular social network, so if that's you, feel free to ignore this post and go read about our new SparkChallenges, which are awesome.

Facebook is Changing and We Need to Change With It
For those who do spend some of your time on Facebook and follow us there, this post is for you. We've been on Facebook for years now, and it's always been a great place for us to
spread the spark
. When our members share articles that we post to our page, a whole new group of people can see the awesome advice we work hard to deliver every day.
Posted 2/8/2018 2:00:00 PM By: Joe : 39 comments 9,287 views
Read More ›
Yes, it's true! We just pushed out another app update that will take your reporting to a whole new level. Provided, of course, that you track your fitness with a fitness tracker that's synced to your SparkPeople account.

As you probably know, SparkPeople makes it easy for you to seamlessly sync your fitness data to your account from FitBit, Misfit, Garmin and other devices. We also have tight integration with Apple Health and Google Fit for those of you who use your phones as fitness trackers. (For a complete list of all the devices and apps we sync with, click here.) Syncing this data makes tracking your fitness easier and quicker, but now it's even more useful!


Visualizing Your Fitness Data
With this latest update, you'll be able to visualize your fitness minutes, calories burned and steps walked more easily.
We've built a new tool into the app that can generate bar charts to show you how you're performing over time, so you can see which days you knock it out of the park and which days could use a little work. You set the date range and it's easy to see if you follow certain fitness trends over time.
You'll also be able to view your cumulative results, which is a great way to remind yourself how far you've come.
And,
best of all, we can show you your own personal record--both for all-time and for the last 30 days
. While improving your fitness doesn't have to be a competition, it's nice to know how you're doing now compared with how you've done in the past.
It's Easy to Get Started
To start seeing these charts, all you need to do is connect your SparkPeople account with a supported device or app
on this page
. Once you do, you'll see a little logo of the device or app you've connected on the log screen, underneath the "Exercise" section. Click on it to see your reports. Keep in mind that this will only show if your device or app has tracked fitness for that day and synced that data over to SparkPeople.
Let us know in the comments below if you have any questions. Thanks for using our app!
Posted 1/25/2018 9:00:00 AM By: Joe : 12 comments 4,338 views
Read More ›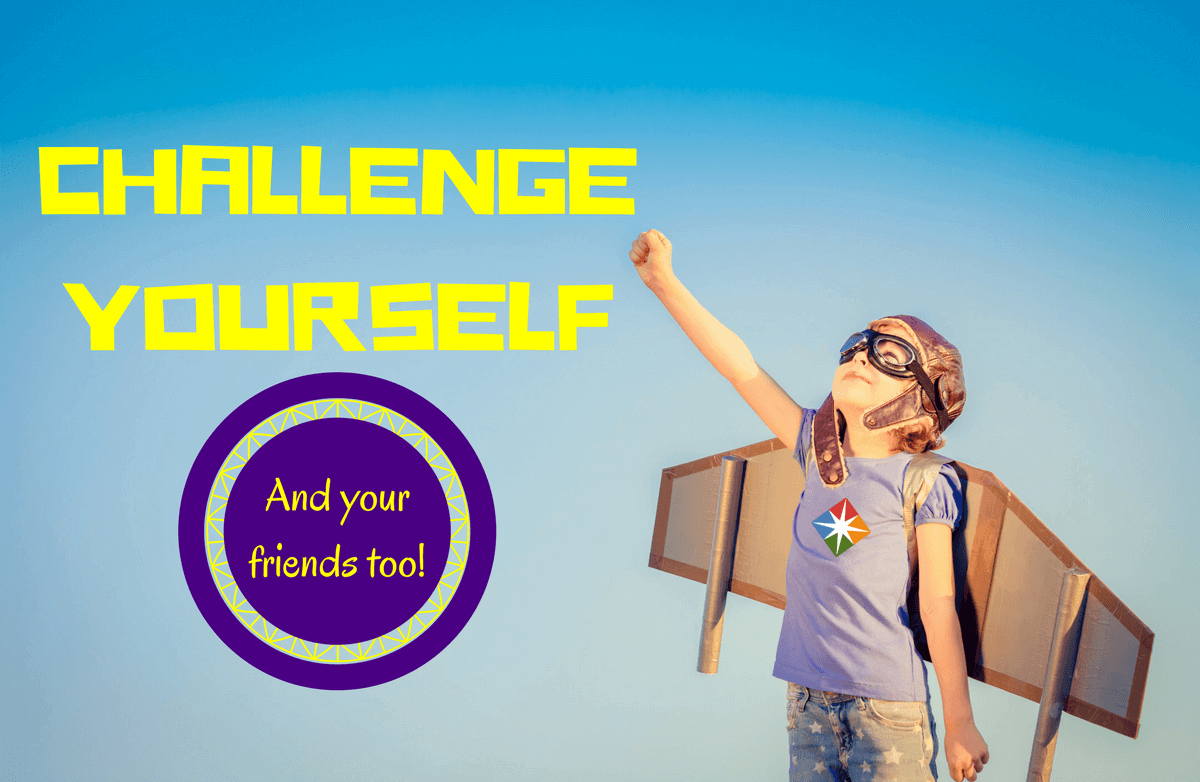 2018 is well underway, and we know you're knocking your resolutions out of the park this year. Way to go! :) But if you feel your resolve slipping a little this January, or if you'd like to one-up your goal game, we have a new and super-fun feature you can start using today. Queue inspirational music:


SparkChallenges: Strive for Your Personal Goals or Contend With Friends!
We built a whole new challenge platform that will help you to make small improvements to your fitness, diet or general wellbeing for as little as a week or as long as three months! They're a fun and positive way to feel a sense of accomplishment for healthy habits you set and stand by, even if you're just getting started with a seven-day challenge. You can set up a personal challenge in a few minutes, or--if you want a little friendly rivalry--you can invite your friends, your Sparkfriends or even your family to participate too!
We have six new challenges to get you started (with more to come soon):

Posted 1/16/2018 10:00:00 AM By: Joe : 58 comments 13,459 views

Read More ›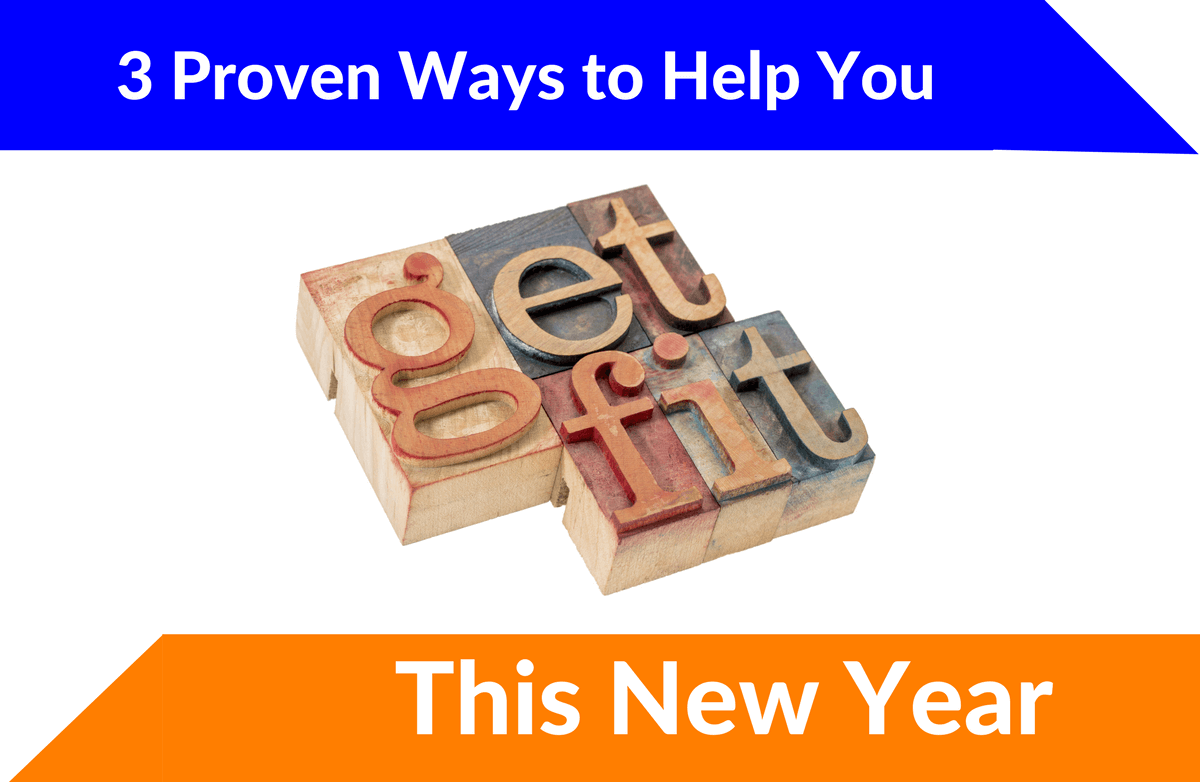 We've come to that time of the year again where everyone and their brother set a new weight loss or fitness resolution for the new year. And we're just a few weeks away from that time of the year when nearly everyone and their sister gives up on those same resolutions and settle back into old habits. For so many people, this cycle of commitment and giving up happens every year, but it doesn't have to be this way.

We know it's possible to make New Year's resolutions you'll keep because we've been helping our members make changes that stick since 2001—and we've learned a learned a little about what works along the way. If we had to pick one thing as the key to making resolutions stick, it's this: start small, and be consistent. Bite off more than you can chew and you'll choke on your resolution; start with small bites and you'll finish what's on your (well-portioned) plate.
Posted 12/26/2017 12:00:00 AM By: Joe : 69 comments 13,894 views
Read More ›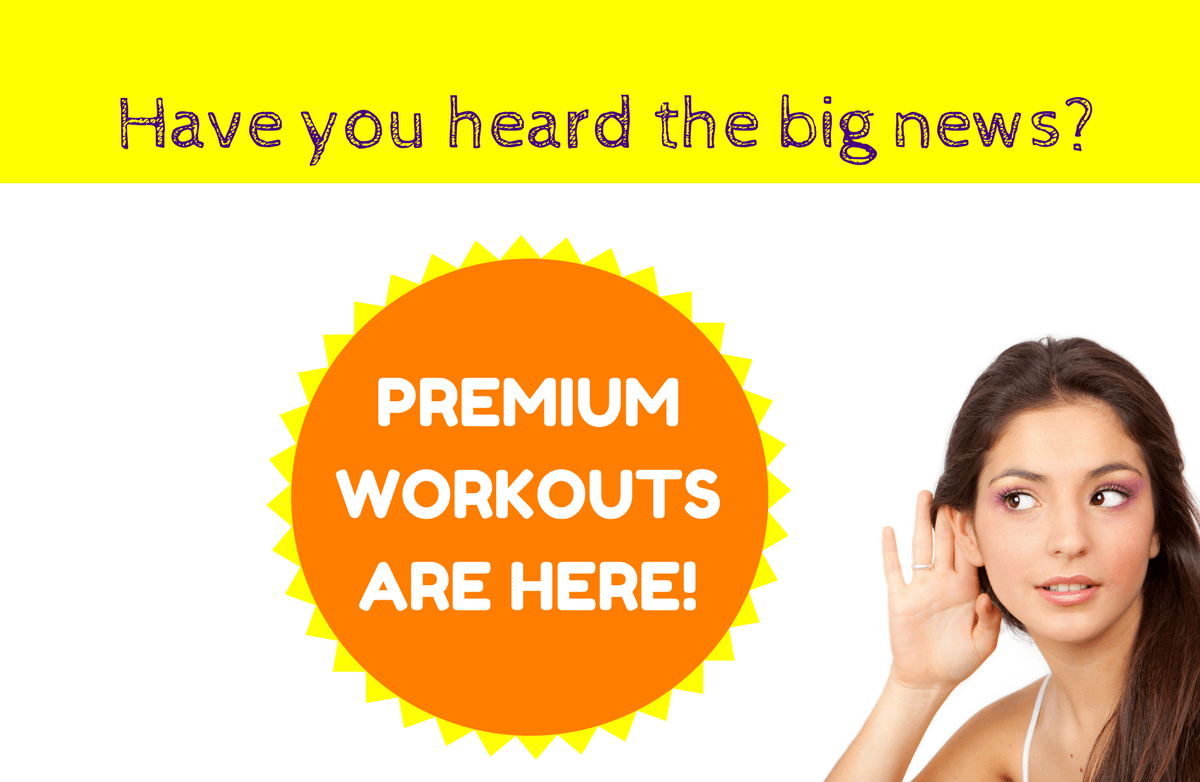 Sometimes you wake up in the morning and you think to yourself, "Today is going to be a good day." And on some of those days (most if you're lucky), you're right and the day is fabulous. If you had that thought this morning, you nailed it! Because today we just so happened to release a new way to help our Premium members get fit: guided workouts that you can do wherever you go! We know you have questions, so I took a stab at answering some of the ones I think you're likely to ask:


What Are Premium Workouts?
Our new workouts are a series of exercises put together by our coaches that help you focus on your particular fitness goals. Our coaches met to discuss the best exercises you can do to target specific parts of your body. After a few conversations, they broke the workouts into four categories: Sculpt and Strengthen, Calorie Torching Cardio, Minimize the Impact and the Total Body Challenge. You can browse through a number of workouts from any of these categories to get the results you're looking for.
Posted 11/30/2017 4:00:00 PM By: Joe : 31 comments 8,899 views
Read More ›
Hello again, and happy October! We're launching something new today that we're super excited about and we think you will be, too!

Starting today, you can try SparkPeople Premium for FREE! That's right, we're now offering a free trial of our Premium membership to all members with no obligation to continue with the upgrade once the trial is over. It's a two-week trial, and it's on us. :)


Why Did We Decide to Roll Out a Free Trial?
It's been about a year since we launched SparkPeople Premium and the response has been overwhelmingly positive. The members who have decided to take the Premium plunge don't regret it, and many of you have been nice enough to let us know how much you love Premium.
But there's still many of you out there who haven't yet tried on Premium to see if it's a good fit. We understand; plunking down money on something that sounds awesome but you've never tried is hard. So that's why we wanted to give you a chance to give us a try.
Posted 10/2/2017 1:00:00 AM By: Joe : 32 comments 8,934 views
Read More ›
UPDATE: You Can Now Create Before/After Pictures on the Site
It's an exciting day! Starting right now
,
all our members--whether on the site or in the app
--can create the Before/After pics that we rolled out to the app last year. (See the post below for the orginal announcement we made when we brought this feature to the app.)
On desktop, just click on the plus button at the top right of the community feed to make a post. We'll pop up the posting window and you'll see a new option to upload a "Progress Photo." Tap on it, upload two pictures that show your progress, add the date of each photo if you like and post to the Community Feed. It's easy and intuitive. We hope you love it!
Original Post:
The rumors you've heard are true: We launched a new version of SparkPeople Mobile today and there's something special in this version for you.
Don't have the newest version yet? Go download it quick by
clicking here
. We promise to wait. Got it? Great!
This newest version of the app contains the bug fixes and minor improvements you've come to expect from each new version we put out, but there are two features that make this version really stand out:
our new Before & After photo frame and our new Collage photo frame
. Let's go through them, shall we?
Posted 9/26/2017 2:00:00 PM By: Joe : 44 comments 10,772 views
Read More ›
Hi there, SparkPeople. We're back with more exciting app-related news that's sure to make you "appy!" :)
As you might remember from
a blog we wrote a few weeks ago
, we've been changing how we approach mobile apps by cleaning up some of our lesser-used apps so we could spend more time bringing you new and awesome features in the apps you use the most. Today we want to tell you about some of the new things your
SparkPeople Mobile app
can do. We think you'll be as excited as we are, so let's get to it:
Posted 7/19/2017 5:00:00 PM By: Joe : 29 comments 7,753 views
Read More ›
We're Making a Few Changes to our Apps
I wanted to take a little time today to let you know that we're making a few changes to some of the apps we've published in the past, and to let you know how some of these changes may affect you.
I'm not sure if you know this, but SparkPeople has published more than 20 different apps over the years, and we currently support more than 15 of them. (You can see the
apps we currently offer here
.) All of the apps we've created were exciting projects that let us focus on certain aspects of what makes SparkPeople such a wonderful website and community. With each app we've made, we've also learned new lessons that we've been able to apply to our other apps. We have been very lucky to get such an opportunity to figure out the app ecosystem so we could develop apps that many of you love. :)
Posted 6/20/2017 11:00:00 AM By: Joe : 36 comments 10,552 views
Read More ›
Hello there, lovely SparkPeople!
Today I get to do one of my very favorite things in the whole world: Announce that we've released a feature you're going to love! It's literally the best. :)
One of your most frequent requests since we launched the Community Feed back in March was to give you the ability to tag your SparkFriends when you make posts, and to be notified when someone tags you or responds to one of your posts. If you're an Android user, you might've noticed that we snuck these features into an update a few weeks ago, but today we're pushing this out to all iOS and desktop users too! We've also expanded user tagging to our message boards, team boards and team walls as well.









How User Tagging Works
If you hit the "@" symbol and start typing the name of one of your SparkFriends, we'll start suggesting all of your friends that match what you've typed. This will also work if you're writing a comment to post and want to tag someone else who has commented, or the person who originally made the post. If you're writing a new post it works a little differently: You can only get tagging suggestions for your SparkFriends, as no one has commented on your post yet. You can still tag any SparkPeople member l by typing in his or her full username, it's just that we won't suggest that name to you.
What Happens When You Tag Someone?
Great question! What happens for you depends on how you use the SparkPeople community.
If you're a dedicated user of the SparkPeople Mobile App and have notifications for our app enabled, we'll send you a push notification any time you're mentioned. Click on the link and be taken right into the community conversation in which you were tagged. If you have notifications disabled, you risk missing that warm, fuzzy feeling that comes baked into each message. So make sure to flip them back on and hop into the conversation.
If the website is more your speed, you'll get an email from us every time you're mentioned on the site. Click on the link in the notification, and be whisked right to wherever people have been talking to you. You'll get this email if you have enabled this option under "Other Friend Feed Settings", which you can find on this page if you're logged in. Make sure to flip the option on so you stay in the loop!
We're thrilled to launch this new feature, but we want to hear from you. Let us know what you think in the comments below and we'll be sure to respond over the next, few days.
Posted 6/1/2017 5:00:00 PM By: Joe : 41 comments 10,273 views
Read More ›
The power of community is strong in many ways, but when it comes to weight loss it's the secret weapon to success. According to a Northwestern University study, people who actively participated in online social communities lost more than eight percent of their body weight over the course of six months, versus just five percent in those who did not connect with others.


The Community Feed: the Best Place to Meet Someone New!
Lucky for you, the SparkPeople Community Feed has been out for awhile now and you—our members—are using it more and more every day. Some of you use it to show pictures of your progress, while others use it to give and get motivation, and some share photos, observations or memes that gave you a giggle.
Posted 4/13/2017 12:00:00 AM By: Joe : 43 comments 13,834 views
Read More ›
There Are Two Ways to Figure Out How Many Steps Are in a Mile

Hi there. If you're checking out this page, you're probably looking for a way to figure out how many miles you need to walk to get in your 10,000 steps or 15,000 steps in a day. Sure, you could use one of those "how many steps in a mile calculators" you find online, but who knows how accurate those are? Wouldn't you rather figure out how many steps you walk in a mile with a proven, mathematical formula, based on research?
We thought so. Plus you'll get the health benefits that come along with walking more!
Posted 4/11/2017 12:00:00 AM By: Joe : 110 comments 162,080 views
Read More ›
Hey there, SparkPeople,

We have an exciting announcement for you about SparkPoints! Starting now, you can earn SparkPoints in a new way while helping us spread the word about your favorite recipes on SparkRecipes.

It's super easy! Each time your share one of our recipes to Facebook, Twitter or Pinterest, you'll get three SparkPoints from us as a thank you. You can earn up to nine points per day, every day.
Posted 1/31/2017 4:00:00 PM By: Joe : 3 comments 6,155 views
Read More ›
Today is a good day. The sun is shining (from where I sit) and the holidays are fast approaching. It's almost a perfect day, in fact, and there's just one thing that could make this day any better: getting an introduction to the Advanced Reporting perks you get with SparkPeople Premium.

You and I both know that the term "reporting" isn't one that causes many people to quake with excitement. When most people think of reporting, they think of spreadsheets full of rows of numbers in a teensy-tiny font. And that's valid, because we've all seen reports like this and have tried to avoid them. Once you start thinking about how reporting can help you better reach your goals, though, the concept of advanced reporting gets significantly more exciting.
Posted 12/15/2016 12:00:00 AM By: Joe : 16 comments 16,199 views
Read More ›
Read More Entries ›