All Entries For
weight loss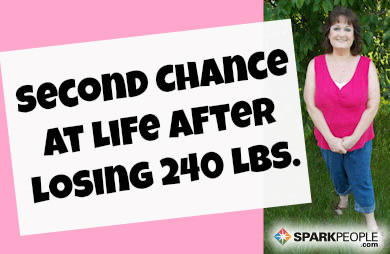 Beth Donovan
(
~INDYGIRL
)
Weight Lost:
240 pounds (and counting!)
Hometown:
Fishers, IN
What was life like before your weight loss?
I have been heavy since childhood. I became my largest in the early 2000s. I ate for comfort and refuge from my life. I had a very controlling mother and watched my father die of a heart attack. Both were abusive and very heavy, but they sure watched everything I ate. Then, behind my mother's back, my dad would take me out and challenge me to eating contests. In my teens and 20s, my weight was kept under control mostly by bulimia. I always sought comfort in food, and when I got married and things got rough at times, my eating would escalate.
At my largest, it also was the saddest time of my life. I lived in my bedroom and could no longer walk. I became disabled by three herniated disks, two pinched nerve bundles, fibromyalgia, degenerative joint disease, and arthritis. I had to stop and rest just trying to get around my house to get to the restroom or kitchen. I also had to quit my job and could no longer fit behind the wheel of a car. Days became very lonely, as I stayed home alone for years. Several times, I became so depressed I called the crisis line.
What was the main motivation behind your weight loss?
My best friend, Tina, was my biggest motivation to lose weight. She had weight-loss surgery, which I didn't want to do, but she was out having a life again. I wanted that too! Then, I read a book called "
YOU: On a Diet
." It taught me how to stay satisfied. My other friend, Lori, pointed me to
SparkPeople
and I became an addict. Every time I feel like eating, I log on. Let's just say that some days while I'm home alone, I'm on A LOT!
Tell us a bit about your weight-loss journey:
Read More ›
At SparkPeople, we're always on the lookout for useful tools that make it easier to lead a healthy lifestyle. According to the Center for Technology Innovation at Brookings,
there are more than 40,000 health and wellness apps on the market
. These days it seems like there's an app for absolutely everything you need to lead a healthy life, from finding healthy recipes to fitness tracking to getting a quick medical reference. But with so many options and possibilities, it can feel a bit overwhelming to know where to start. What apps are most relevant to your goals and what new apps are worth trying? And once you start on your path to a healthier you with these apps, juggling the various tools can get cumbersome. Until now…
Read More ›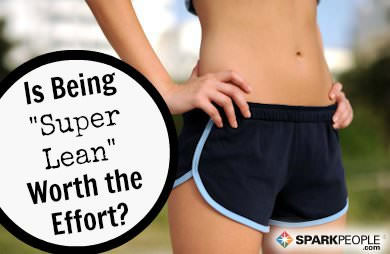 Say what?! Is being really lean really worth it? This probably sounds like a crazy question coming from a trainer who helps clients reach their fat-loss and physique goals.
Before we get started, let me say that I realize this is a very ambiguous question. ''Really lean'' is relative, and I will tell you up front that I don't have an answer for you. Only
you
have that answer for
you
. This blog post is simply intended to help you realize a few things:
1. Everybody is different.
2. Some of us can maintain leaner physiques than others.
3. Going
beyond a healthy level of leanness
for YOU is a stressor.
4. It's not normal, and it may not even be healthy, to walk around shredded all the time.
5. How lean do you want to be, and will you sacrifice what it takes to get there?
Let's explore each of these.
Read More ›
Pattie Ball (
PUPPYWHISPERS
)Weight Lost:
54 pounds
Hometown:
Middle Grove, NY
Occupation:
Executive secretary
What was life like before your weight loss?
I was an active kid--I was a figure skater and played high school sports, so I was always in good shape. Because of my activity level, I could eat anything and not gain any weight. Once I entered college, I suffered a knee injury that ended my skating career, and caused me to be much more sedentary than I had been in high school. So I began to gain weight. I had knee surgery, and I was off my feet, using a cane for about two years. Gradually, through my own physical rehabilitation program, I was able to walk without the cane. However, I was never able to master the art of losing weight and keeping it off. I was unhappy with myself physically and emotionally. It was hard just to walk or to climb stairs. I missed being active, especially ice skating. I was embarrassed about how I looked. I tried to hide my body under oversize clothes.
What was the main motivation behind your weight loss?
First, I saw a picture of myself and I thought, "Do I really look like that?" That's what got me going in 2008. I lost 60 pounds, but then some personal issues caused me to start gaining it back. Last year, my 30th high school reunion was approaching, and that was the kick I needed to start eating healthy and working out again. I wanted to be in the best shape possible before I faced my high school friends, who hadn't seen me in 30 years.
Tell us a bit about your weight-loss journey:
Read More ›
What if I told you that we've discovered the secret to weight loss—something so amazing, easy, and effective that it can help you drop several pounds a day, lose that stubborn belly fat for good, and finally "fix" your metabolism so that you'll never suffer from weight problems again? Sounds great, right?
All you have to do is never eat any brand name foods from big food companies, eliminate all artificial sweeteners, white sugar and flour (
and a handful of other things
), switch to a 100% organic diet, eat big salads at lunch and dinner, consume no more than 500 calories a day and inject yourself with a special "solution" each day while you do it. Your reaction to that
should
be "no thanks, I'll pass," but many others think it sounds like the weight-loss breakthrough they've been waiting for.
It's called the hCG diet. If you haven't heard of it, it's not your fault. Proponents of this diet claim that it's so effective that the government has worked hard to cover it up for years because it would solve obesity and health problems that would put pharmaceutical companies out of business.
That may seem plausible. I love a good conspiracy theory myself. But the deeper you dig, the more red flags you'll find about the hCG diet and its infamous injections.
Read More ›
Barbara June
(
ARKPLE
)
Weight Lost:
142 pounds
Hometown:
Brooklyn, NY
What was life like before your weight loss?
I gained the weight by not paying attention to my food choices, not weighing in, not moving my body, not putting myself first, not dealing with clinical depression, inviting temptations into my home and totally neglecting the wisdom that is my body for many years. I felt depressed. I relied on a cane to walk even a short distance. I could not climb stairs at all. I had difficulty completing daily tasks with ease.
What was the main motivation behind your weight loss?
When my weight climbed over the 360-pound mark, I vowed to lose weight. Enough was enough! I wanted to put myself first--that was my biggest motivation for weight loss. Putting others ahead of me led to clinical depression and weight gain. I was tired of remaining on the sidelines. I wanted to participate more fully in life. I knew I would not have a perfect journey, but I vowed to start where I was and to make slow changes in my eating patterns and gradual changes in movement.
Tell us a bit about your weight loss journey:
To lose the weight, I relied on SparkPeople.com. I weighed in weekly, enjoyed my food choices, savored every bite, competed against myself, engaged in joyful movement, and more!
I believe in the Arthur Ashe quotation, "Start where you are. Use what you have. Do what you can." I also believe that we are each capable beyond our imagination and that we need to be compassionate toward our bodies; right where they are, even carrying excess weight. It's so important to stop feuding with our bodies and to thank our thighs and grab those hips to express gratitude versus wishing them away. Also, I heartily believe that calories don't always account for everything. Outlook counts too!
And, as Maya Angelou says, "Nobody, but nobody, can make it alone." So the journey is best accomplished by buddying up, sharing knowledge, jointly inspiring yourself and others, joining a new SparkTeam, sparking today and sparking often!
I have been very active in the
Biggest Loser Challenge SparkTeam
(completing nearly a dozen rounds) and I am also a co-captain of a private team. My success was enhanced by my role in encouraging others to eat mindfully, to not seek perfection and to lose pound by pound, inch by inch, bite by bite and step by step.
Read More ›
Sue Carson (BCARSON11) Weight Lost:
71 pounds
Hometown:
Richmond, VA
Occupation:
fitness instructor
What was your "a-ha" moment that made you decide to lose weight?
I gained the weight over the years by overeating and not working out. I was tired all the time. I felt like I was getting really old while I was still only in my 40s. By the time I turned 50, I weighed 175 pounds. Not long after, a friend of ours had a massive heart attack when he turned 50. He was a few months younger than I was. My husband is a couple years older and also has a history of early death from heart problems in his family. We both had borderline blood pressure and were both overweight and out of shape. We decided if we wanted to have a longer life we should try to correct our eating habits.
Can you tell us about your weight-loss journey?
My husband and I started slowly trying to eat better. I used
SparkPeople.com
to track my food intake and learn more about healthy eating. Then, our son was home for the holidays and pointed out that we needed to work out if we wanted to really be healthy. My comment was "I'm too old to start that!" However, we joined a gym, and we both went every day. My husband liked to use the machines, and I preferred group exercise. It was about 6 months before I started doing strength training, and I saw an amazing difference. I had already lost quite a bit of weight, and adding weight training really toned things up. It took over a year to reach my first goal, which was just at the upper end of my "normal" weight range. I continued to work out and eat healthy. Now, at age 66, I weigh just a little more than I did in college and am much more toned.
Read More ›
Many of you will remember Tracy (
TRACY31502
), the stay-at-home mom from South Bend, Ind., who lost 200-plus pounds (100+ shed using SparkPeople).
We shared her story a couple of weeks ago
, and the outpouring of support was incredible!
As a result, Tracy, who had "always been obese," has been featured on her local news. A journalist who is friends with another SparkPeople member reached out to her to ask her to share her story with her hometown after reading about her on the SparkPeople Blog. Tracy made her TV debut recently, and we wanted to share it with you:
"I'm still pinching myself from all of this," she said. And Tracy has lost another three pounds, bringing her total to 215 pounds gone!
Read More ›
Name:
Kristen Webster (
KRISTEN_SAYS
)
Weight Lost:
50 pounds
Hometown:
Oneonta, NY
Occupation:
Sales associate at a local furniture store
What was life like before losing weight?
I was always overweight--all throughout my childhood, high school and into college. I grew up on mac & cheese, chicken nuggets and big, fat bagels. I steadily gained weight throughout high school and into my first three semesters of college. I was always extremely insecure about my appearance and how out of shape I was.
I dreaded going to classes that were on the third floor of the buildings. I refused to take the elevator because I didn't want other people to look at me and think that I couldn't make it up three flights of stairs because I was fat and out of shape. But by the time I got to the second landing, I was exhausted and by the time I got to my classroom, I could barely breathe, and I would try to hide it. It was embarrassing.
What was the main motivation behind your weight loss?
When I was 19, I was at my heaviest weight (160 pounds on a 5'1" frame; 30.2 BMI). My grandfather, who is very overweight himself, told me I was too heavy and that I had no excuse for it. He wasn't voicing his concern for my health; he was simply judging me on my appearance. My own grandfather! I was used to kids teasing me about my weight throughout my childhood and adolescence, but my own grandfather?
I was upset but finally, about a week later, it clicked. I was, in fact, too heavy. I let myself go, and I had to put a stop to it before I got any bigger. I finally realized that I was
done being the fat girl
.
Tell us a bit about your weight-loss journey.
Read More ›
Name:
Tracy Meuschke (
TRACY31502
)
Weight Lost:
212 pounds
Hometown:
South Bend, IN
Occupation:
Stay-at-home mom
What was life like before losing weight?
I have ALWAYS been obese! At the age of 12, I was 255 pounds and on the Jenny Craig program. I stayed on for about four weeks, losing about five pounds, and then quit. I just kept going up and up from there. I was 325 pounds in high school. I was around 300 pounds when I got married and then gained 73 pounds within the first two years of our marriage. I had lost two pregnancies and just hit an all-time low and didn't take care of myself. I'm sure my weight played a big role in having my miscarriages.
At my highest weight, I was happy with everyone around me, but not happy with myself. I honestly didn't realize I was as big as I was and I didn't realize all the things from which my weight was holding me back. I mean, shaving my legs or even putting on my shoes was a chore. Walking just a half mile was huge for me. I would breathe heavily even when doing nothing.
What was your "A-Ha moment" that made you get serious about losing the weight?
One morning, I just broke down. I felt like no diet was working and I didn't know what to do. I actually contemplated surgery. But after some praying about what to do, I just started cutting down on what I ate and started moving!
What was the main motivation behind your weight loss?
My biggest motivation was that I wanted to have a healthy pregnancy and baby not just for myself but also because my husband wanted to be a dad so much. Our losses were the toughest thing we had ever been through, but they made us grow as a couple and got me on the track to healthy living!
Read More ›
Yesterday, at their annual meeting, the American Medical Association decided to
classify obesity as a disease
. They hope this change will help doctors to better treat the complex condition and aid in the fight against type 2 diabetes and heart disease. While
The New York Times
reports that the AMA's decision has no legal authority, some medical professionals think the outcome will result in sweeping changes.
Hormones have a bad reputation. Feeling bloated? Cranky? Craving carbs? Blame it on that time of the month. But hormones provide a host of health benefits and can help you lose weight, sleep better and stay sharp. Click through to learn five ways they can help you be your best—and how to harness their positive power.
Read More ›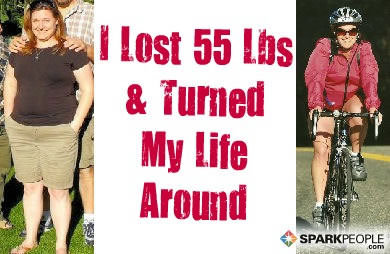 Chrissy Kellems-Silvas (
CHRISSY-50
)Weight Lost: 55 poundsHometown: Blaine, WAOccupation: Human Resources/ Workforce Planning SpecialistHow did you gain the weight?
I am an emotional eater. During my 30s, I lost my father to hepatitis C and got married to a person that was emotionally and physically abusive to both my daughter and me. My daughter subsequently got involved with drugs, dropped out of school and left home by the time she was 17. In 2008, I left all my possessions and my ex-husband behind and moved 2,000 miles across the country for a fresh start near my biological mother, who had also been diagnosed with Hepatitis C.
My daughter, who was 16 at the time, further rebelled once we moved and spiraled out of control. Subsequently, my biological mother ended our relationship. In that stress-filled year, I put on at least 25 pounds. At my highest weight, everything felt uncomfortable, including my own skin. I had never weighed that much in my whole life. I hated myself and what I had become. It was really a dark place for me.
What was the main motivation behind your weight loss?
My biggest motivation to lose weight was to heal. I just wanted to be a happy, healthy person again. I quit smoking, took a firm stand with my daughter and took responsibility for my actions. I had a lot of guilt for what my daughter was going through because I allowed her to be exposed to someone as awful as my ex-husband. I hated myself for what she was doing to herself. I had to start loving myself again. I had to show her by my actions that a healthy, happy life is a choice, not some random thing.
Read More ›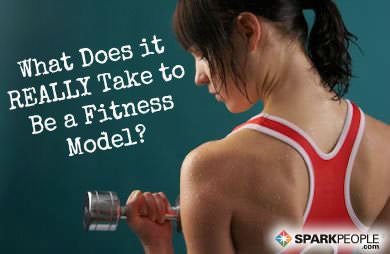 My good friend Kelly Booth is a
NSCA-certified
personal trainer and fitness instructor. We met in college (since we had the same major) and worked together as trainers and fitness instructors during school. Kelly has always been fit. She has toned arms, a trim waist, and can kick my butt in the weight room. She even trained for a marathon and ran it all by herself. Obviously, she's dedicated to fitness.
A few years ago, Kelly shocked her friends and family when she decided to compete in a women's figure competition. Unlike female bodybuilding, figure competitors aren't as muscular—they're strong but feminine. But according to most people's standards, they're still pretty ripped. Kelly looked great and was already fit, so I wondered why she wanted to change her body so much. Even though they look like the epitome of fitness, male and female body builders alike do some not-so-healthy things—food restriction, dehydration, overtraining and more. Luckily, Kelly is a smart girl and an experienced trainer. She also had her best friend on board to train with her, as well as an experienced coach to guide her through it.
Over the course of several months, I watched as her body transformed—she developed larger, stronger muscles; reduced her body fat; increased her definition; and suffered through some major dietary restrictions (I've never felt to guilty about eating in front of someone!) to reach her goals. I'll never forget when she told me,
"I have abs now; it's kind of disgusting,"
she laughed. After seven months of hard workouts and diligent dieting, she placed sixth in her class during her very first competition! Go Kelly!
I realize that most of you probably don't want to be body builders or land the cover of a muscle magazine. But most of you DO want to drop body fat, increase muscle tone and look better. I think we often compare ourselves to the women on magazine covers and then lament about our fat thighs or belly rolls in comparison. But what does it really take to look like THEM? And more importantly, is looking like that worth the suffering it takes to get there? I decided to interview Kelly about her experience, and she told me straight up, without sugarcoating it, exactly what how hard it was to stick to her strict diet, what her workouts were like, and how she felt about her body before and after her transformation.
Read More ›
Name: Roxanne Carrier (
ROX5CAR
)Weight Lost: 69 poundsHometown: East Syracuse, NYOccupation: Health Teacher
I gained my weight steadily starting in ninth grade. I was 14 going on 15 and remembered seeing 150 pounds on the scale. I gained weight because I just wasn't paying any attention to controlling it. My mom would encourage me to eat--she said I was thin. I had a lot of emotional issues going on in my life at the time. Exercise was never encouraged, but gaining weight was. Being thin was looked down upon in my family, so my weight continued a steady climb all through high school. When I graduated, I weighed 186 pounds, and by the time I got married about four years later, my weight was 189 pounds Soon after, I hit 195 pounds.
I couldn't blame my weight on having kids; I only gained 25 pounds with each pregnancy, and I lost all the weight with each one. I maintained 195 pounds for a few years until my second daughter was 4 years old. At that point, it seemed as though I started putting on weight for no reason.
I had pain every morning getting out of bed. I was only 30 years old when I first noticed that it was difficult to walk. It hurt to stand on my feet and I'd feel this awful pain every morning.
My biggest motivation and the biggest turning point in my life was when my doctor found a borderline cancerous ovarian tumor. On my medical record he wrote "morbidly obese."
I thought:
How in the world did I come to that? I'm a health teacher, and morbidly obese is written on my record? What kind of an example is this? What am I teaching my students: eat healthy and exercise, but the teacher doesn't have to?
I decided I needed to be a better role model, not only for my students, but for my own children as well.
Read More ›
‹ Back
|
Read More Entries ›