All Entries For
vegetarian
What's for dinner? In the waning days of summer, it's too nice outside to spend time in the kitchen cooking. This bread-and-tomato salad is ready in no time!
Read More ›
I consider myself to be a part-time vegetarian. Itís a movement thatís gaining new ground, designed to encourage people to go meat-free on certain days of the week.
Read More ›
Stepfanie shares some of her best tips for using cheap and healthy foods in new and exciting ways.
Read More ›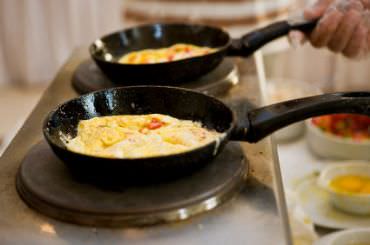 We're going to continue to bring you Speedy Suppers each week, so share your recipes! This week's recipe is Coach Nicole's Mini Frittatas.
Read More ›
Chicken nuggets, chicken patties, ribs, burgers, sausage, bacon, ground meat, hot dogs, even turkey have been made meatless.
Read More ›
A cornmeal crust provides the perfect base for this Mexican pizza, which is topped with refried beans, vegetables, cheese and even chicken!
Read More ›
You gave tofu a try a couple of weeks back. Are you ready to learn about--and try--tempeh?
Read More ›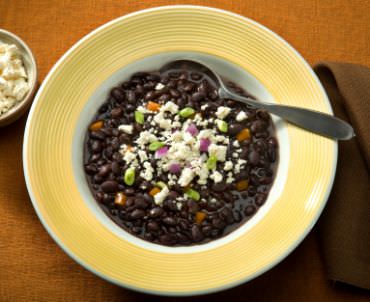 Are black beans the best beans? They're cheap, silky in texture and match well with tons of other foods. This bean is anything but the black sheep of the legume family.
Read More ›
Think of tofu as the other white meat. Like chicken, it's a versatile protein, a blank canvas on which to test your culinary prowess.
Read More ›
TVP, a popular vegetarian protein, is made from soy. But what do you do with it?
Read More ›
Lentils are a cheap and versatile protein source. They're a great choice for Meat-Free Fridays!
Read More ›
October is Vegetarian Awareness Month, which makes it a great time to explore "flexitarianism."
Read More ›
A vegetarian shares tips on how to save money and eat healthier, by eating less meat.
Read More ›