All Entries For
television
Americans watch, on average, almost five hours of television per day, according to the Nielsen Corporation. Actual programming only accounts for 42 minutes of every hour, meaning that as part of our time in front of the tube, we see nearly 90 minutes of advertisements. In addition to being exposed to ads for things we don't need or want--like double bacon cheeseburgers and soda--it's taking time away from the shows we tuned in to see.
You've probably heard the tip to fit in a workout during commercial breaks, but what should you do? It can be hard to spontaneously decide which exercises to do, so we decided to take the guesswork out of it. We created a workout game of sorts that you can use when you're watching TV. Each time you see one of the commercials listed below, do the exercise that corresponds to it.
If you already work out while watching TV, consider shaking up your routine by jumping off the elliptical or recumbent bike during commercials and fitting in some strength training.
Enjoy!
Read More ›
Thanks to all of you who tuned in to watch Chef Meg on "The Doctors" today. She said the experience was a lot of fun, and she is so grateful for the opportunity to "Spread the Spark" and tell more people about "
The SparkPeople Cookbook: Love Your Food, Lose the Weight
."
If you couldn't tune in or want to share her big moment with friends, you're in luck.
You'll find the video below.
And, "
The Doctors
" have
three new-to-you sneak-peek recipes
from "
The SparkPeople Cookbook: Love Your Food, Lose the Weight
."
Click here
to learn more about Meg's appearance. (And keep reading for those sneak-peek recipes!)
Read More ›
Great news: Chef Meg will be on
The Doctors
on
Thursday, January 19
, to talk about "
The SparkPeople Cookbook: Love Your Food, Lose the Weight
." This is huge, and we're incredibly excited!
You'll have to tune in for all the details, but we can tell you this: She'll be spreading the Spark and talking about the cookbook. Here's a hint, from "The Doctors":
Boost your nutrition, lower your weight and maintain flavor in your favorite comfort foods! Master chef Meg Galvin shares healthy recipes for sloppy Joes, creamy broccoli soup and more. Plus, the daily habit that can cut your chocolate craving in half.
Click here
to check local listings, and please help us spread the word by sharing this on Facebook and Twitter, emailing this blog post to your friends, and asking others to tune in.
We're thrilled to have this opportunity to tell so many people about SparkPeople and
the cookbook
. The SparkPeople team will be tuning in on Thursday from our offices, and we hope you'll join us from your home, office, or gym.
Read More ›
As you know, "The SparkPeople Cookbook: Love Your Food, Lose the Weight" by Chef Meg Galvin and myself will be released next Tuesday, Oct. 4. This healthy cooking bible is almost 500 pages, with nearly 100 full-page color photos, more than 150 recipes, and hundreds more meal ideas, tips and tricks. The recipes are decadent--as a chef and runner Meg doesn't do deprivation--but they're meant to fit into your SparkPeople meal plans (and every recipe will be linked to the SparkPeople Nutrition Tracker) and 150 of the dishes and meal ideas are ready in under 30 minutes. The book has already been an Amazon.com best-seller!
And, no ingredient is off-limits. That means we even included an entire chapter devoted to desserts and snacks. To help us get the recipes just right, Meg recruited her friend and colleague, Megan Ketover. You might recognize her photo: She's a contestant on "Top Chef: Just Desserts" on Bravo. Megan's an award-winning pastry chef who worked at the Midwest Culinary Institute (where Chef Meg teaches), and she currently is the pastry chef for the top restaurant in Cincinnati, the Orchids at Palm Court at the Hilton Cincinnati Netherland Plaza. (If you're ever in Cincinnati, you must eat here. From the top-notch service to the beautiful Art Deco dining room, it's a wonderfully unique experience.)
Megan created decadent recipes that are healthy, too. You'll love her Raspberry Streusel Muffins. They're light in texture and calories with a sweet and crunchy topping. Her Banana Honey Cake uses a secret ingredient to infuse flavor for zero calories (and only 136 calories a slice)! And for all you chocolate lovers out there, you won't want to miss her Dark Chocolate Angel Food Cake--she uses a box to save time, then adds a few ingredients to ramp up the decadence. My personal favorite? Her Lemon Berry Tartlets. They're tiny and oh-so-adorable, and less than 60 calories each.
This week I reached out to Megan and asked her a few questions. While she definitely has an affinity for sweets, the petite chef said she was definitely craving veggies after those long weeks of taping. Read her exclusive interview now!
Read More ›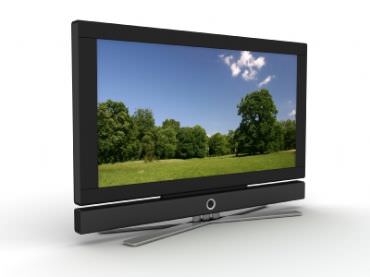 Lately, I've had a hankering for a Pizza Hut pizza. Nothing too surprising about that. But my hankering is for "a Pizza Hut any-size pizza for $10" pizza.
I've also been yearning to unlock the box and dive into a Taco Bell $5 "Big Box Remixed" meal deal and maybe a couple of those adorable little BK burger minis at Burger King.
Mmmm
... or maybe I want a Subway $5 foot-long sandwich... or, perhaps a Dunkin' Donuts frozen hot chocolate or a caramel and mocha iced coffee.
Sorry for my meanderings, but I tend to watch a bit of TV when I am not tied to my computer. And, if you recognized all those fast food menu items that I just mentioned, odds are, you too share a bit of your time with the telly.
Ads featuring the fast food items I mentioned have been running on the hour – if not more frequently. But maybe it's because I am a hopeless channel changer who happens to catch them on multiple stations back to back.
Or maybe not.
I surfed the Web for a bit and found
these eye-opening and waist-widening stats
; it's Chapter 9 of a government report titled "Food Advertising in the United States" by Anthony E. Gallo.
The meat of the chapter notes:
Food manufacturers spent $7 billion in advertising in 1997 – and television was the favorite medium with over 75% of that $7 billion spent on TV ads. To add sauce to injury: fast-food restaurants allocated over 95% of their budgets to television ads!
There's a term I learned a long time ago that really fits here. The term is "ad nauseum" which is defined as "to a disgusting or ridiculous degree; to the point of nausea." And surer than spit that's what this glut of fast food TV commercials has become.
Let's call it ad nausea... because I get sick to my stomach thinking about all that yummy-looking food that's calling out to me like the sirens did to the ancient mariners. Should I give in to their savory song my healthy eating will find itself on the rocks – and my resolve could end up broken beyond repair.
Read More ›