I've been a runner for a number of years now. Sometimes I train on my own, sometimes with a small group, and other times with very large groups depending on the race. No matter how big or small, I always seem to notice things other runners do that get on my nerves. I think there's a basic code of etiquette all runners (and walkers) should follow. I try not to focus on the negative things in life, and I don't think my expectations are too unreasonable. But take a look and see what you think.
Read More ›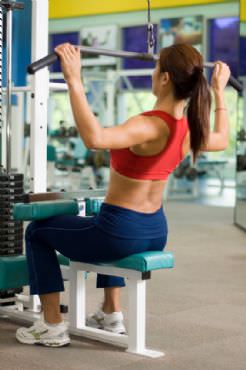 Last week while I was at the gym, a gentleman in his 60's got on the treadmill next to mine reeking of Aramis cologne. The only reason I knew the scent was because it is the only cologne my father-in-law has worn for the past 25 years. Let me tell you the scent was so strong that I literally had to get off my treadmill and move to one several rows away. I could hardly breathe it was that strong. This got me to thinking that this subject just might make for a great blog.
Read More ›
This contest has closed, and the winner has been contacted. Thank you for entering!
Last Friday, we ended our dailySpark Holiday Giveaway after seven weeks, 20 winners and tens of thousands of entries.
Well, guess what? To celebrate the healthy lifestyles that so many SparkPeople members are adopting and maintaining in '09, Santa emptied out his bag and found one more gift package: A
Sony
camcorder package valued at $1,250!
Read More ›
Good morning, dailySpark readers! Thank you so much for entering this week's contest. We had 2,939 valid entries!
And now...
Read More ›
Thank you for entering this contest, which is now closed. Come back Monday for the grand prize contest!
So far, we've given away some great prizes on the dailySpark:
SparkPeople gift sets
,
5 packs of fitness DVDs
,
Fit & Fresh prize packs
,
yoga kits
, iPods and now…
Read More ›
(Do NOT comment on this post.)OFFICIAL RULES ELIGIBILITY: NO PURCHASE NECESSARY TO WIN.
Sweepstakes is open to legal residents of the 48 contiguous states, Alaska, Hawaii and the District of Columbia, who are 18 years or older at the time of entry. (We're sorry, we'd love to include members outside of the United States in the contest, but the legal work involved is too overwhelming – we'd prefer to spend our resources improving the site!) Employees of SparkPeople, Inc. and affiliated entities and their immediate families (spouse, parents, children, siblings and their spouses) and individuals living in the same household as such employees are ineligible. Sweepstakes subject to all applicable federal, state, local laws and regulations. Winners may be required to complete relevant tax forms as a condition to the delivery of the applicable prize. Void where prohibited or restricted by law. All prizes are offered on an as-is basis. SparkPeople offers no warranty and does not take responsibility for lost, defective or damaged goods.
Read More ›