All Entries For
relaxation
We tend to think of sleep as restful, inactive and quiet. By while you're zoning out, your body is tuned in, doing everything from piecing together dreams to slowing down your kidneys--and much more that you might not expect!
Read More ›
One of my favorite combo words to use is
chillax
– a combination of
chill
and
relax
.
From time to time, my husband and I will use the phrase "chill out, Holmes." I'm not sure how we came up with that or why we say Holmes, but the intent is certain: take a big breath and calm down. If you feel like you're standing at the base of an overwhelming mountain trying to figure out how to get to the fit and healthy summit, then this message is for you.
I know that the information overload can sometimes seem insurmountable. I follow quite a few fit bloggers and professional fitness sites and see it every day. Try this diet, no this diet, no wait this exercise format, but wait this one is the latest and greatest. All are trying to tell you how to journey up that mountain in as few, easy steps as possible. My experience with traveling to the summit is that it takes one step at a time and no journey is the same. Allow yourself some space, breath, and peace to know that despite all the swirling piles of information, you can make this work.
I like to use me and my best friend as an example. Combined we've lost more than 170 pounds, or as I like to refer to it, one or two Hollywood actresses. We have met up on the mountain many times, but we both certainly travel our own path on a day-to-day basis. Together
last year we ran 5Ks
and from time to time rode our bikes around a large lake, but other than that we varied in how we accomplished our goals. Both of us included different weight routines, different forms of cardio/sports, different diets, etc. The end result though was the same – working to maintain weight loss and improve physical fitness, all the while having fun and supporting each other wholeheartedly.
Susie
shares on her SparkPage that she struggles with compulsive eating and started her journey with surgery. I accomplished my weight loss without surgery and needed to learn portion control. One is not better than the other – we needed different starting points to help us in our journey. Susie pitched in a softball league this year and her team won the championship. I can't pitch or catch to save my life
! I ran my first half marathon
, and that wasn't on her agenda. But like the supportive trouper that she is, she got up early to drive me to my race and took pictures. I like yoga and Zumba, and she likes running on the treadmill and basketball. You get my drift, I'm sure. We are different, our bodies respond differently, and our tastes are different.
Here are a few things we both know to be true in order to reach that summit:
Read More ›
New to yoga? Try these basic yoga poses to get stronger and more flexible.
Mountain Pose
Stand tall with feet together, shoulders relaxed, weight evenly distributed through your soles, arms at sides.
Take a deep breath and raise your hands overhead, palms facing each other with arms straight. Reach up toward the sky with your fingertips.
Read More ›
The other day I arrived at yoga about 20 minutes before class. I didn't want to head in the studio just yet, as it was a lovely, sunny day. Instead, I spent 10 minutes hiking to the top of a super-steep street that's next to the studio.
I left my phone in the car but wore the watch from my heart-rate monitor to track time. I didn't take music. I just walked and breathed.
That night, my practice was spot-on. I felt so strong and focused, and as I lay in Savasana (corpse pose) for our final relaxation, I felt my body relax more deeply than it had in a few weeks. (I've been B-U-S-Y!) Those 10 minutes of "me" time were just what I needed to center my mind, warm up my body and leave the day behind before unrolling my mat.
At SparkPeople, we frequently talk about the importance of starting small, especially when it comes to exercise. But this reminded me that the same tactic can be applied to stress, relaxation, and general well-being.
10 minutes is enough time to...
Read More ›
I believe that things happen in life for a reason. The people we meet, the experiences we have, the books we read, they all teach us something, if we're willing to pause and take notice.
While on vacation, I finished reading a book that had a tremendous effect on me: "
Taking the Leap: Freeing Ourselves from Old Habits and Fears
," by Pema Chodron, the American Buddhist nun and spiritual teacher.
Each of the 10 chapters was a poignant lesson for me, and I can and will write more about how these simple yet profound words affected me. This book was exactly what I needed to read at exactly the appropriate time. Today, I want to share with you a quick lesson that has been infinitely useful to me even in the few days since I read it.
Citing Jill Bolte Taylor's "
My Stroke of Insight
" (another excellent read), Chodron says:
"A person does something that brings up unwanted feelings, and what happens? Do we open or close? Usually we involuntarily shut down, yet without a storyline to escalate our discomfort we still have easy access to our genuine heart. Right at this point we can recognize that we are closing, allow a gap, and leave room for change to happen. In Jill Bolte Taylor's book 'My Stroke of Insight,' she points to scientific evidence showing that the life span of any particular emotion is only one and a half minutes. After that we have to revive the emotions and get it going again.

Our usual process is that we automatically do revive it by feeding it with an internal conversation about how another person is the source of our discomfort. Maybe we strike out at them or at someone else--all because we don't want to go near the unpleasantness of what we're feeling."
Read More ›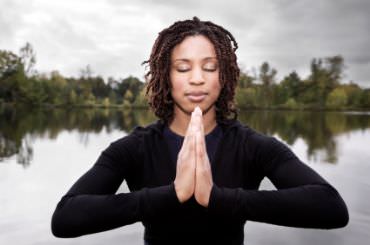 We know that we deserve and are meant to live an inspired life that rises above mere existence, but how? In
A Life Worth Breathing
, yoga teacher and spiritual philosopher Max Strom shows us the way. This is an excerpt from that book:
5 Things to Help You Relax in 2 Weeks
These techniques are to be done in tandem, and results should begin in two weeks or less. But this is more than a two-week experiment, these are new habits to aid you in staying relaxed as a new way of life. Becoming more relaxed will not disempower you or cause you to be less mentally sharp, conversely, living in a more relaxed state will empower you, and help you to not only focus, but know what is important to focus on.
Read More ›
One of the top one hit wonder songs of the 1980's was
Relax
by Frankie Goes to Hollywood. The key words to the song were relax and don't do it. Those words also apply to the new line of beverages called relaxation drinks.
A new
Wall Street Journal article
outlines some scary truths about these new drinks that have not been clinically tested but have been touted to lower stress, anxiety and aid sleep. Since key ingredients range from plant extracts to natural human hormones, I thought it would be important to explain a little more about them before you decide if they are right for you.
Read More ›
I remember the first time we went on vacation as a family with my (then) 9-month old daughter. As a tired new mom, I was looking forward to a relaxing week at the beach with my family. But the week didn't go exactly as I'd planned. We had great weather, good food and lively conversation, but it was stressful. For some reason I thought "vacation" meant that my daughter would require less work and I could relax. But she still needed to be fed, changed, played with, etc. And that was even more challenging in a new place when she wasn't sleeping in her own bed and I had to constantly watch her in a condo that was far from baby-proofed. I ended up coming back from the trip more tired than when we left. Ever since then, I've revised my expectations about vacations. Now new research is measuring how vacations affect overall happiness and how long it lasts.
Read More ›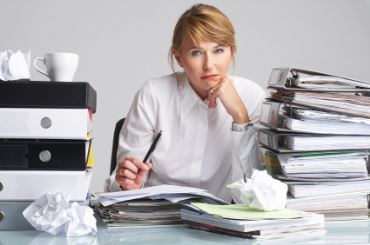 Your boss just dropped another project on your desk. Your co-worker spends more time at the water cooler than at his desk. The phone won't stop ringing, your email inbox is so full it's about to burst, and you've got a meeting with a client in an hour.
Yep, you're stressed.
So how can you present your most cool, calm and collected self and accomplish all the tasks you have to do today?
Take a breather, and try a few minutes of yoga.
Most of us can't unroll a yoga mat and drop into down dog at the office, but that doesn't mean we can't take time for a bit of relaxing and energizing stretches. (Note: These poses are also appropriate for people with mobility issues.)
The next time you need to chill out, try some or all of these poses:
Read More ›
I don't relax very easily. I am naturally a nervous, anxious, fidgety person. (Just ask my boyfriend how distracting it can be to watch a movie with me--I'm up every 30 minutes or so and constantly readjust on the couch.)
When I started practicing
yoga
a couple of years ago, I dreaded the final pose--savasana, or corpse pose. It's meant to help you rejuvenate your body and reduce stress and tension. Well, this pose
caused
anxiety and tension in me! Lying on the floor for who knows how long, just breathing and letting go! That's hard!
Eventually, as I practiced, I grew more comfortable in savasana. I actually like it now--most of the time. And in addition, I've embraced some of the other relaxation techniques my yoga teachers have taught me, which I hope to share with you.
The first one I want to share with you is a breathing exercise that helps me feel more balanced.
Wednesday was
one of those days.
There was an error on one of my bills, and I spent 30 minutes on the phone trying to straighten it out. I forgot to mail an important letter and had to turn around to get it. It was rainy, and the sun was nowhere to be seen. I was tired and overall just didn't feel my best.
By noon, I was ready for a break but had too much to do to get away to the gym just then. Instead, I closed my eyes and practiced a balanced breathing exercise. Two minutes later, I opened my eyes and felt instantly more relaxed.
It's about 3 o'clock right now, which means you're probably scrambling to finish all the tasks you need to accomplish today, the afternoon munchies are setting in, and you're wondering how you'll keep your cool.
Perfect timing.
So what is this two-minute wonder, and how does it work?
Read More ›
With our economy in a quandary, many of us are choosing to stay at home during our vacation time in order save a little money. This is what has been popularly referred to for the past several years by many as a 'staycation'.
So what is exactly is a staycation? It is staying at home or close to home during your vacation time. However, this doesn't mean you have to sit at home all day watching talk shows or re-runs of your favorite television dramas. In fact this situation allows many of us the opportunity to explore our own community just like a tourist would.
Read More ›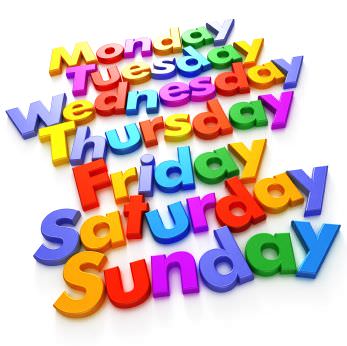 I've been keeping track of my workouts and trying to create SparkStreaks this year by logging my workouts on a monthly calendar. It's been so motivating to see all the days checked off that it makes me want to work out more often. But I've noticed a pattern. While I can get to the gym and exercise most days of the week, my "rest" days tend to fall on the same days each week. And it's for no reason other than this: I don't like to exercise on certain days of the week.
So I started to wonder whether other people have similar patterns. Do your "off" days tend to be on the weekend?
On Monday? Or somewhere in between?
Read More ›
After a long, tough workout, an equally long, hot bath is just what I crave. If I'm feeling particularly sore, I add Epsom salts, which help reduce inflammation. You can buy expensive aromatherapy bath salts at department stores, but I don't like to shell out cash for something I can make at home.
Epsom salts cost less than $3 for a 5 pound bag at the drug store, and essential oils, though pricey, are used sparingly in these recipes. As a bonus, you can control the quality of the ingredients if you make bath salts at home.
This gift is great for anyone who needs to learn to take time to relax or for someone who has already mastered that skill. (My sister, a stressed-out graduate student, is getting some homemade bath salts for Christmas this year.)
Read More ›
What do you think of when you hear the word "massage"? Does it conjure up thoughts of a day out with your girlfriend at a swanky spa? Unlike days gone by, massages are becoming quite popular among athletes and non-athletes alike.
Until this past July, I was one of the few people who had never had a
massage
. When I developed a pain in my buttocks from a tight piriformis muscle from running and working tirelessly for weeks to get the muscle to loosen and the knots to release via stretching, foam rollers, etc, my running coach encouraged me to have a deep tissue sports massage.
Read More ›