Good morning, SparkPeople!
We've been hard at work revamping some of your favorite SparkPeople features to make them more fun and useful. Today we are happy to announce an update to your Friend Feed.
Read More ›
A couple of months ago, I wrote about
popularity--and why it matters less than it once did
. It sparked some interesting discussion worth following up on. The
quality
of friendships matters more than the
quantity
of friends, I wrote then. Today, let's talk about what matters most in choosing friends. And parents, listen up: This matters as much to you as it does your kids.
My dear friend and colleague, Dr. Catherine Bagwell, and I spent two years writing our book,
Friendships in Childhood and Adolescence
. The overarching question we encountered: What is the significance of friendship? We learned it is one of those questions to which everyone immediately answers, "there is a lot of significance in friendship," but answering with substance takes more effort (as our editor pointed out).
So what is the significance in friendship? And how can you both choose good friends and be one yourself? That, my
friends
and readers, is what we're discussing today.
Read More ›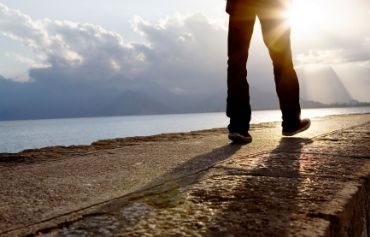 I used to think that the grade school and high school years were the worst times for feeling like I didn't belong. There were the "cool" kids and the "not-so-cool" kids, and fitting in was so important to me and my young friends. I look back now and shake my head at some of the things I did and said in order to feel like I was part of the group. Even though we all grow up and (most of us) mature, we still feel a need to belong. You might not have the need to feel cool or popular like you did when you were 12 years old, but no one wants to feel like an outsider.
In my adult years, I've struggled with feeling like an outsider from time to time. I raise my kids a little different than how I was raised or how many of my friends are choosing to parent. I have dreams of moving to a farm, growing my own food and homeschooling my kids. I want a simple life for me and my family, which isn't always understood by those around me. For a long time I thought that moving somewhere different and totally changing my life was the only way I was going to find true happiness. I'm slowly realizing that I can create the life I want for myself no matter where I live or what I do. If people consider me an outsider because I don't do things the way they do, that's okay. I'd rather be friends with those who are willing to accept my differences and be my friend anyway, whether they agree with me or not.
Read More ›
A recent study conducted at the University of Pennsylvania School of Medicine proved that exercising with a partner improves weight-loss results. Whether you're trying to shed a few pounds or simply want to maintain a healthy lifestyle, here are some great strategies to find a fitness friend.
Meetup.com
As the world's largest network for special-interest groups, it's tough not to be inspired by the fun things people are signing up for on this site. You can find anything from a local hiking group to meet-ups for exercising with your pets!
Meetup.com
Zogsports.com
With a focus on young professionals, this organization is a great way to sign up for intramural teams, classes, clinics, and social events. Part of the proceeds go to charity, making this a worthwhile way to meet an exercise buddy.
Zogsports.com
They say that friends and money don't mix—and for good reason. Finances can turn relationships sour on a dime because "there are power and etiquette issues involved," says Laura Rowley, personal finance expert with Yahoo! Finance. "The way that you handle money can trigger a lot of emotions in terms of how you see yourself in the world." Because of how tightly feelings are intertwined with finances, people often don't speak up because they don't want to be seen as cheap or ungrateful, which can lead to resentment and possibly ruin the relationship. But you don't have to suffer in silence anymore! Whether your friend is a notoriously bad tipper or you aren't sure how to ask your colleagues to contribute to a charitable cause, below are 10 common cash clashes with etiquette advice on how to settle them.

Your brother wants to borrow money, but he never paid you back the last time you lent him cash.
"If you're going to give money to a family member, you have to think of it as a gift, and accept that you may never see it again," says Rowley. "Loans that are never paid back can destroy relationships." Not ready to part with your cash forever? In that case, Rowley recommends handling the loan in a more professional manner by using a service like
LoanBack.com
, which helps you create a legally binding loan agreement, or
LendingKarma.com
, which lets you document and track your loan. However, if you're simply not comfortable lending money to a relative, your best bet is to just be honest. "Rather than just saying 'no' and risking resentment, give him a concrete reason that you can't help him out. Say that you're saving for your kids' college fund or are earmarking the cash for groceries."
And if the deal has already transpired? Rowley recommends picking a time when money will change hands—like while you're getting coffee together or are out to dinner—to remind him about the loan. When the check arrives, consider saying something like, "Since I lent you $20 last month, why don't you pick up dinner? Then we'll be even." When larger amounts of money are at stake, consider writing an email so he can save face in case he forgot about the loan or isn't able to pay you back right away.
Read More ›