7 Ways to Ruin Your Holiday Meal (and How to Save It)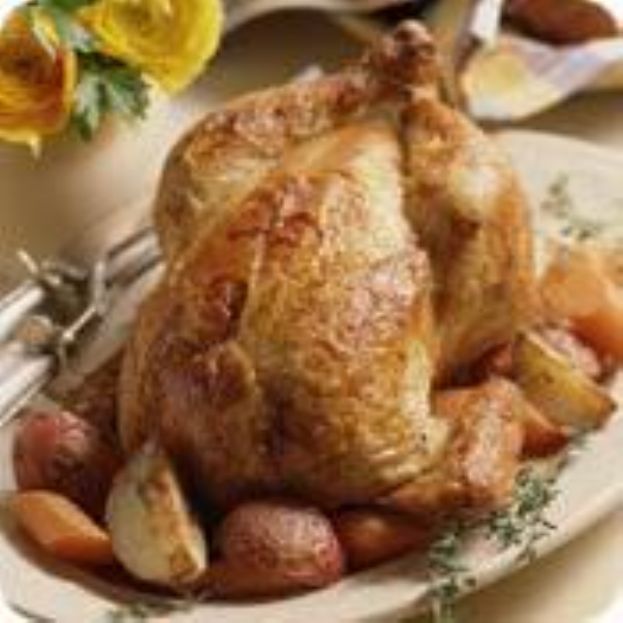 Holiday cooking and entertaining requires precision organization and execution of a plan. Typically, in the midst of the hustle and bustle of planning and preparation, food safety falls to the bottom of the list. Here are some surprising areas you may not want to forget this holiday season to ensure you and your guests are safe from food-borne illness.




Do not Forget the Kitchen Sink - Having a clean kitchen is important when it comes to preventing food-borne illness. Many of us know the simple steps to make sure our counters and cutting boards are germ free but miss one of the biggest offenders, the kitchen sink. During the holidays, this can be a big mistake especially if you forgot to thaw the turkey in the refrigerator before the morning it is to be put it in the oven. It is totally safe and effective to submerge a frozen turkey in cold water and to change the water every 30 minutes over several hours to thaw it slowly immediately before cooking. However, one small step many cooks forget is to clean and sanitize the sink and drain before starting the process. E. Coli lurk in your sink and can grow rapidly and cause cross contamination when you least expect it. To be sure your sink is sanitized and safe for your holiday dinner, sanitize it with a cleaning solution of two teaspoons of bleach to one quart of water. This is not recommended for stainless steel sinks where undiluted white vinegar can be used instead. Use a clean rag to wipe down the sink thoroughly and a toothbrush as needed to clean around the trap area and sink stopper and basket. Rinse well and you are ready to use your sink safely.


Be Sure You Properly Re-heat Before You Re-serve - There is nothing better than holiday leftovers but they can also provide a risk as well. Many people make the mistake of simply "warming up" the leftovers that were sitting out for several hours the day before. If you do not reheat food completely, bacteria that may cause food-borne illness will not be killed and may actually multiply in the warm, moist environment, increasing your risk of pathogens, which can cause severe illness especially to those that may be immune-compromised. Always make sure you reheat food to an internal temperature of 165 degrees F in a stove, oven, or microwave and bring sauces, soups, and gravies to a boil to be sure any potential pathogens have been properly destroyed.


Sometimes It is Good to be Shallow - When it comes to refrigerating and freezing leftovers, it is no time to be deep. Large masses of food can take hours or even days to chill completely and in the process create an ideal environment for bacterial growth. The goal when storing leftovers is to get them cooled to below 40 degrees F as quickly as possible. Using shallow storage containers ensures this will happen as quickly as possible. Zipper-type plastic bags also provide an effective way to cool and store hot leftovers because they create a large, flat surface area that maximizes cold air exposure allowing food to cool quickly. Another tip to cooling leftovers quickly is to place them on a wire refrigerator shelf to allow air to flow across the bottom of the container, which allows the food to cool twice as fast as when the containers sit on a solid shelf. If your refrigerator only contains solid shelves, put a small portable wire rack on one of shelves for leftover storage use.


Remember Frozen is Preferred Over Fresh When Stuffing is Included - Pre-stuffed turkeys from a local deli department are tempting and can provide a real time saving option when it comes to preparing a complete holiday meal with all the fixings. When stuffing is placed in a fresh turkey, there is plenty of time for bacteria ridden juices from the turkey to soak into the stuffing. Because it is difficult to heat the center of the stuffing to a temperature high enough to kill bacteria, there is little guarantee the stuffing of a fresh stuffed turkey is 100% safe. If you purchase a pre-stuffed turkey, make sure it is frozen and contains the USDA or State mark of inspection on the packaging, which indicates it was processed under safe and highly controlled conditions. Frozen stuffed birds should NOT be thawed prior to cooking. Instead, cook from the frozen state following the package directions for safe handling and cooking.


Slow Cooking May be Moist but Not Safe - You may have a Great-Aunt that swears her turkey is super moist because she cooks using a slow cook method. Well, it may be true that her turkey is moist but it also may be full of bacteria as well. Slow cooking in an oven set below 325 degrees F for a long period of time provides the perfect warm and moist environment for bacteria to multiply rapidly and increases the risk of toxins being formed as well. This would also apply to a whole turkey cooked in a large slow cooker. To be sure you have a moist turkey you can try one of these two methods. The traditional way is to baste the bird with melted butter, olive oil or pan juices every 30-40 minutes during cooking. Note that this will increase your cooking time slightly because each time you open the oven, you lose heat, and it takes additional time for the oven to return to the set cooking temperature, which should be higher than 325 degrees F. Another method is to soak a double layer of cheesecloth in melted butter or olive oil and then drape the cheesecloth over the turkey during cooking. This will allow the skin to develop a rich, golden brown color and if a crispy skin is desired, simply remove the cheesecloth during the last 30 minutes of baking. Also, to ensure the meat is juicy, be sure to let the turkey sit 20-30 minutes after removal from the oven before carving so the flesh has time to reabsorb the meat juices.


Storing Pies on the Counter Can Be Safe, But Not Always - When you are hosting guests for a big holiday meal, getting things done a day or two ahead can be a big help and allow you more time to spend with your guests as long as you know how to store them. Fruit pies such as apple or peach can typically sit safely on a counter or shelf as long as they are covered appropriately. Milk and egg based pies such as pumpkin pie, custard pie or cheesecake cannot. Eggs and milk have high protein and moisture content and when pies made with them are left at room temperature for more than several hours, they provide a perfect environment for bacteria to multiply. Whether you make your pies the day before or the morning of your big meal, it is not safe to let them sit out at room temperature for longer than 2 hours if they contain eggs and/or milk. One trick to ensure a safe pie and ease of preparation is to slip the pie in the oven when the turkey comes out so it is ready at the end of the meal when you are without sitting out for an extended period of time.


Be Smart About Microwave Use - Oven space can be limited when there are many holiday dishes that need to be ready at the same time and the microwave can help. Since microwaves can cook unevenly and leave 'cold spots', it is important to be very careful when cooking or reheating foods. Here are several basic tips to help ensure your food is hot and fully cooked and safe from food-borne pathogen risk. Avoid cooking or re-heating large chunks of meat on high power (100%) since it will over cook the outside but only warm the inside, which will not appropriately kill bacteria. If it is possible, cut the meat into small, thin portion sizes for quicker and more even cooking at high power. If cooking the larger portion size is necessary, cook on medium power (50%) for a longer period. This will allow the heat to reach the center of the meat adequately without over cooking the outer areas. If you are planning to partially cook a food item to speed up the finish time on a grill or in the conventional oven, it is vital that you transfer from the microwave to the other heat source immediately. Partially cooking food and storing for later creates a perfect environment for bacteria to breed and illness to occur. Likewise, using the microwave to defrost food is a wonderful aid to reducing overall cooking time but also creates an increased risk for bacterial growth since parts of the frozen food may begin cooking during the defrosting process. Be sure to allow a short standing time before checking the internal temperature of the food with a clean food thermometer once the food has finished cooking. Food continues to cook after removal from the microwave so providing that extra few minutes can ensure the internal temperature has reached 165 degrees F like the outside. Because of the risks of BPA leaching from plastics, cooking or re-heating in plastic containers in a microwave is not recommended.


To learn more specific food safety information to keep your holidays safe, check out the USDA Safe Food Handling Fact Sheets.

Have you been an offender of any of these food-handling mistakes? What will you do differently this holiday season as you prepare your meals?



You will earn

5

SparkPoints

Like what you read? Learn more

about SparkPeople,

or

sign up

for your free account today!
Got a story idea? Give us a shout!