SparkPeople Healthy Eating Expert and Community Director

Tanya Jolliffe stays busy balancing work, family, healthy living and volunteering. Tanya earned her dietetics degree, completed a dietetic internship and served as a clinical dietitian in several Cincinnati hospitals before joining SparkPeople. With more than 20 years of nutrition education experience, she never tires of helping people understand the role nutrition plays in reaching their quest to live a healthy lifestyle. Like many of SparkPeople's members, Tanya copes with the influences of medical conditions on her health. Her personal experiences over the last decade fuel her passion to help and encourage others to live their healthiest lives while dealing with medical issues. In addition to her blogging, she also serves as a Community Director for SparkPeople.com, BabyFit.com and SparkTeens.com. Tanya is a member of the American Association of Diabetes Educators and helped edit the e-book The 8-Week Diabetes Weight Loss Challenge. On the home front, Tanya and her husband enjoy hanging out with their two children, working on home improvement projects and serving in their community through a variety of volunteer activities.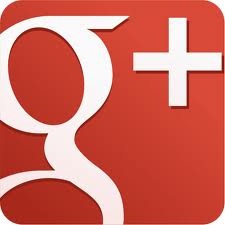 More from Tanya:
The 8-Week Diabetes Weight Loss Challenge from SparkPeople
Read More of Tanya's Blogs:
Music is important to many people. It can pick you up when you're feeling down, motivate you when you need a little push, and inspire you to go the extra mile during a workout. We love to share our favoriate workout music list suggestions here on dailySpark, and we frequently receive requests for Christian exercise music. So I've compiled a list of my top 100 Christian workout songs.

There are many genres of Christian music, and even if you don't consider yourself to be religious or spiritual, you may discover that in addition to "clean lyrics," many of these songs are uplifting and encouraging in both their titles and words, making them motivational for just about anyone.

Listening to uplifting music can help anyone feel better and more positive about life. It can provide motivation to move forward with your healthy lifestyle goals, too. So whether you are feeling depressed, stressed, discouraged, or angry, this list of songs with positive messages can turn your focus back on all that is good in your life.

Read More ›