If you're like most women, swimsuit season isn't your favorite time of year. But every body is beautiful and deserves to have some fun in the sun. Whether you're full-figured, small-chested, straight up and down, or have some extra "padding," you can find a swimsuit that fits comfortably, flatters your figure and makes you feel absolutely fabulous. Strut your stuff this summer with these eight flattering swimsuit styles that are both fashionable and figure-friendly.
 
Pear-Shaped Swimsuit Ideas

The Playful Push Up

Because pear shapes carry extra weight on the lower half of their bodies, a push-up-style swimsuit will create the look of a larger bust, creating the illusion of symmetry to balance everything out. Look for cleavage-enhancing bikini tops, bandeaus or one-piece suits that add a little bit of extra oomph. Some styles with ruffles up top can make it look like you're two cup sizes larger than you actually are, creating a balanced, hourglass figure!

This suit from Adfolf features a twist-front sweatheart neckline and a ruched bodice for a flattering silhouette.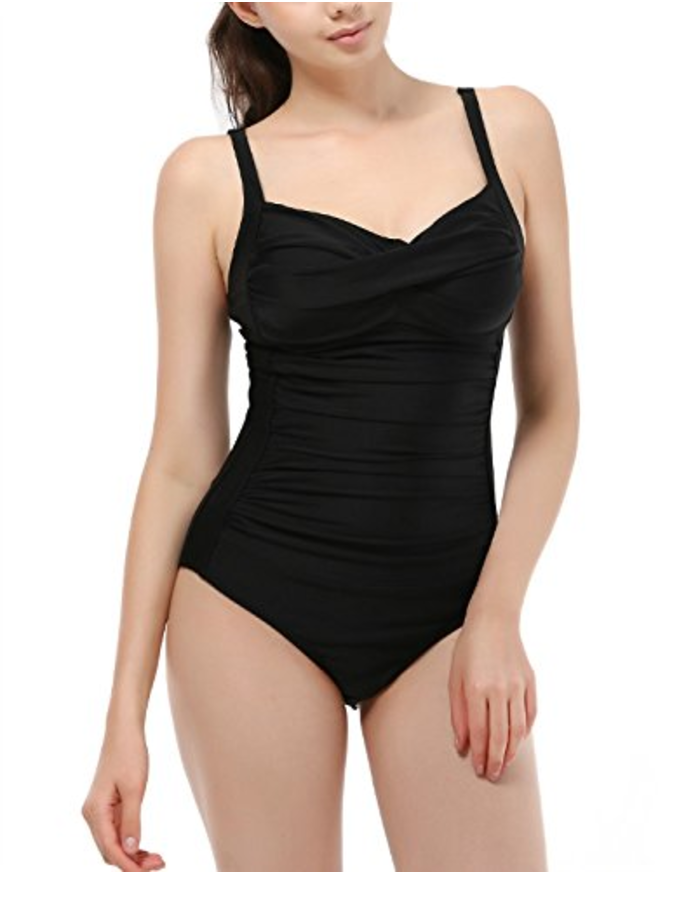 Image courtesy of Amazon
The Fabulous Fold Over 
Many pears are bootylicious babes who sometimes need swimsuits that have more coverage across the hips, thighs and butt
to help
conceal extra curves (or just feel comfortably "covered"). Your best bet: the fabulous fold-over bottom. This swimsuit separate will cover up your booty completely and draw onlookers' eyes upward rather than focusing on your bottom and hips.
Wear
a bandeau top with this type of swimsuit bottom, or a one-piece bandeau for even more coverage and balance between your small top half and full lower half. 
This 
fold-over bottom from Jones New York 
can be paired with a variety of
tankini
tops to create your own unique, flattering look.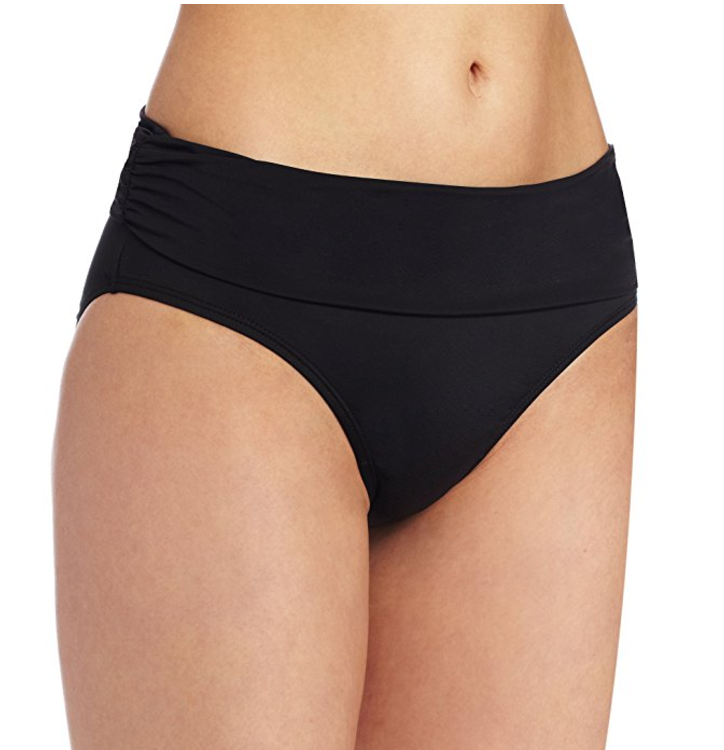 Image courtesy of Amazon
<
pagebreak
> 
Apple-Shaped Swimsuit Ideas

The Wondrous Wrap

If you carry extra weight around your midsection (commonly referred to as an "apple" shape), look for a fun wrap swimsuit to create the illusion of a toned tummy. Just like a wrap-style dress, this type of swimsuit will create the look of a cinched waist, drawing attention to your strong legs and curves.

This ATHENA one-piece halter suit features a flattering wrap style, as well as angled straps to make your waist look smaller.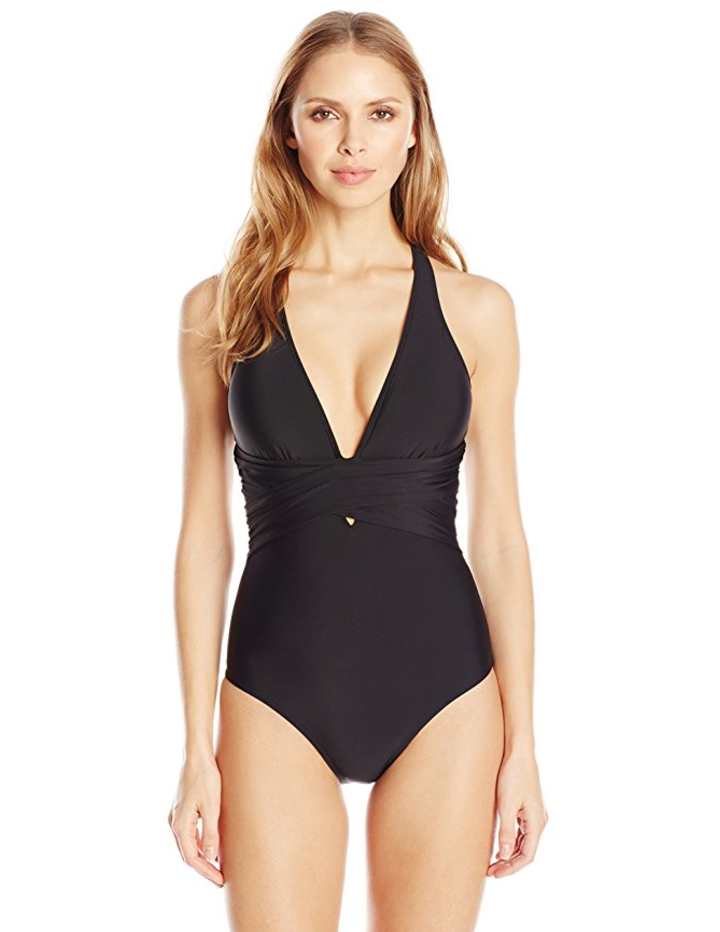 Image courtesy of Amazon
Hourglass-Shaped Swimsuit Ideas
 
Swimsuit season doesn't have to be a source of stress every summer. When you choose the right suit for your body type, you can feel cool and confident at any size.