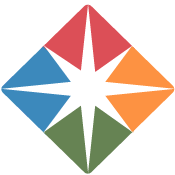 The BabyFit.com website (the "Website") is offered by SparkPeople, Inc. ("SparkPeople" or "BabyFit" or "we" or "us") to you, the user, subject to your acceptance of all the terms and conditions set forth below ("Terms of Use"). The terms "you" and "user" refers to all individuals and entities that access the Website.

Privacy Policy
At BabyFit, we respect your privacy and believe you should be informed about how we collect, use and disclose your personal information. Please read our privacy policy ("Privacy Policy") before using the Website.

Modifications to the Terms of Use
We may make changes to the Terms of Use from time to time in our sole discretion. We will post any such changes on the Website along with a notice on the Website that such changes have been made. Your continued use of the Web Site following the posting of such changes constitutes your acceptance of any such changes. If you do not agree with this Terms of Use, or any revised versions thereof, you may not use the Website.

Age Requirement
In order to use the Website you must be at least 18 years of age or the legal age to form a binding contract in your jurisdiction if that age is greater than 18 years of age. If you are a person under the age of 18 or the legal age to form a binding contract in your jurisdiction you can use the Website only in conjunction with, and under the supervision of, your parent or guardian who has agreed to the Terms of Use. If you do not meet the requirements above you may not use the Website. You represent that the information that you provide about yourself (including your age) as requested in any account registration form (the "Registration Data") is accurate and complete.

Precautions
Information found on this website is meant to support and not replace the relationship with your physician or other medical provider. We are not a licensed medical care provider and have no expertise in diagnosing, examining, or treating medical conditions of any kind, or in determining the effect of any specific exercise, nutrition plan, or any other instruction on a medical condition. You should always consult a physician before starting a fitness program, changing your diet or if you have any questions regarding a medical condition for you or your family, and BabyFit requires that you consult with your physician before following any instructions you receive through the Website or participating in any event announced on the Website. Not all exercises, activities or instructions described on the Website are suitable for everyone. You should understand that when participating in any exercise or exercise program, there is the possibility of physical injury and or death. If you feel discomfort or pain, immediately stop the activity causing such discomfort or pain. The Website is should not be used by people who have diabetes, heart problems, any other adverse medical or nutritional conditions, or expecting multiples. By using the Website, you represent that you have received consent from your physician to participate in the programs, workouts, and exercises described on the Website.

We are not responsible for any health problems that may result from training programs, nutrition instructions, products, or events you learn about through the Website. If you engage in any exercise program you receive through the Website you agree that you do so at your own risk and are voluntarily participating in these activities.

Information on the Website
We try to provide helpful and accurate information on the Website, but we cannot verify, endorse or vouch for the information, services or recommendations available through the Website. We are not responsible for the accuracy, reliability, effectiveness, or correct use of information you receive through the Website.

User-Generated Content
You hereby grant to BabyFit (SparkPeople, Inc.) a perpetual, irrevocable, non-exclusive, worldwide, royalty-free license, with the right to sublicense, to reproduce, distribute, transmit, publicly perform, publicly display, digitally perform, modify and otherwise use any text, photographs or other data you submit to the Website (collectively, "User Generated Content"). "User Generated Content" includes but is not limited to content posted on message board posts, MommyTeam posts, BabyPage posts and blogs, Success Stories, recipe submissions and user comments. You represent that your User Generated Content: (1) will not infringe any third party's copyright, patent, trademark, trade secret or other proprietary rights; (2) will not violate any law, statute, ordinance or regulation; (3) will not be obscene or contain child pornography; and (4) will not contain any viruses, worms, time bombs or other computer programming code that is intended to damage, detrimentally interfere with, surreptitiously intercept or expropriate any system, data or information. Further, if you distribute or display User Generated Content from your posts on message boards, MommyTeams and BabyPages ("Community Pages") to third parties, you represent that such User Generated Content will not: (a) be intentionally misleading or fraudulent; (b) violate any third party's rights of publicity or privacy; or (c) be defamatory, unlawfully threatening or harassing, harmful to minors in any way, or otherwise offensive or inappropriate. You are responsible for complying with all laws applicable to your User Generated Content.

Registration and Password
You are responsible for maintaining the confidentiality of your login information and password. You shall be responsible for all uses of your login information, whether or not authorized by you. You agree to immediately notify us of any unauthorized use of your login information or password.

Ownership of the Website
Except for the User Generated Content, the Website and all aspects thereof, including all copyrights, trademarks, and other intellectual property rights therein, is owned by BabyFit (SparkPeople, Inc.) or its licensors. You acknowledge that the Website and any underlying technology used in connection with the Website contain BabyFit's intellectual property and proprietary information. You may not reproduce, distribute, modify or create derivative works of, publicly display (including by framing any content), or commercially exploit any part of the Website except as necessary to view the content on the Website and create a reasonable number of copies of portions of such content (without modification) for your personal, non-commercial use. All rights in the Website not expressly granted by BabyFit to you are retained by BabyFit.

Email Rules
Some of our users will make their email addresses available if they wish to converse with other users with similar interests or goals. If you use this information, you agree not to transmit "spam" or other unwanted solicitations, or any material that is harassing, threatening, offensive, obscene, abusive, harmful, defamatory, invasive of another's privacy, infringing of another's intellectual property rights, or illegal. Users found using email information in this manner may be stripped of their membership. We are not responsible for the content of email messages sent to you by our users or from a third party.

Community Pages
There are several areas on the Website on which users may post information, including Message Boards, MommyTeams, and BabyPages (collectively, "Community Pages"). Any information posted to the Community Pages can be viewed by anyone who visits the Website (whether or not such visitors are registered users). BabyFit does not endorse any information posted on the Community Pages and posts made by users do not necessarily reflect the views of BabyFit. Information on the Community Pages should not be taken as medical advice and we are not responsible for such information or for editing any factual errors or making any type of corrections to such information. Any action taken by you based on information presented on the Community Pages is at your own risk.

In using our Community Pages you agree to follow our BabyFit Community Guidelines which includes the following provisions (use the link to view the full set of guidelines):
Respect everyone's opinions. Even though you might not agree with someone, that doesn't mean they are wrong or deserve to be belittled. Remember that what works for you may not work for everyone else. Give everyone the same courtesy you would expect in return.
No posts that could be interpreted as threatening or harassment.
No profanity or explicit content.
No advertising, product promotion or solicitation of any kind for monetary or personal gain. (petitions and charitable fund raising included)
No profile pictures or BabyPages that might be considered "inappropriate". Your BabyFit profile and BabyPage may not include content or images of nudity, violence, or offensive subject matter.
BabyFit discourages the exchange of any personal and private information with others on-line. Please review our Internet Safety Guide
Anyone suspected of intentionally deceiving other members will be removed from the site. (with or without notice)
BabyFit has the right to remove a post if it does not meet Community standards (with or without notice).
Understand that posts made by members do not necessarily reflect the views of BabyFit or SparkPeople and should not be taken as medical advice. The BabyFit experts and moderators are not medical experts. Always check with your own health care professional before acting on suggestions made on the Community Pages.
Copyrighted Materials
Do not post articles, news reports, photographs, graphics, images, audio clips, or similar materials unless you have obtained written permission from the owners of the copyrights, trademarks, rights of publicity, and other proprietary rights in such materials. Posting such materials without such permission will result in the violation of the applicable proprietary rights and may subject you to liability for infringement under various laws, including civil and criminal statutes. If you feel that any content on the Website infringes your copyrights or other intellectual property rights, please visit our IP Notification Policy.

User Indemnification of BabyFit (SparkPeople, Inc.)
You agree to indemnify and hold BabyFit (SparkPeople, Inc.) and its partners, affiliates, service providers, licensors, officers, directors, employees and agents harmless from any and all losses, liabilities, damages and costs arising from any claims related to: (a) your use of the Website, including any User Generated Content you post, store, reproduce, display, or distribute via the Website; (b) your violation of the Terms of Use; and (c) your violation of any intellectual property or other third party rights or any applicable law in connection with your use of the Website.

User Conduct
If we determine that any user is not using the Website responsibly we have the right (but not the obligation) to remove, edit, block, or delete such user's transmissions, User Generated Content, or use of the Website. We also have the right (but not the obligation) to suspend or terminate your access to and use of Community Pages or other parts of the Website, or delete information you have posted to the Website, without prior notice if you engage in any conduct that we believe, in our sole discretion: (a) violates any provision of the Terms of Use, (b) violates the Community Guidelines, (c) is offensive to other users, (d) violates the rights of BabyFit or third parties, or (e) could cause BabyFit liability. Without limiting the foregoing, upon any termination of your account or access to the Website we may delete all User Generated Content and other information related to your Community Pages. If BabyFit suspects that your Registration Data is inaccurate or incomplete, we may suspend or terminate your account.

Changes to Website
BabyFit may change or discontinue, temporarily or permanently, any feature or component of the Website at any time without further notice. In addition, we may with out notice to the applicable user terminate individual Community Pages that have been inactive for more than 30 days, but have no obligation to do so. You agree that BabyFit shall not be liable to you or to any third party for any modification, suspension or discontinuance of any feature or component of the Website.

Third Party Websites
The Website may provide links or references to websites operated by third parties. We do not monitor or investigate such websites and we are not responsible for the content, functionality, or practices of such websites. Inclusion of links to third party websites on our Website does not imply approval or endorsement of the linked website by us. If you decide to leave our Website and access these third party websites, you do so at your own risk. BabyFit (SparkPeople, Inc.) suggests that you read the terms of use and privacy policies (if any) on those third party websites. You agree that BabyFit has no liability for any damage or loss of any type that is a result of your use of a third party website.

Content and Warranty Disclaimer
THE WEBSITE IS PROVIDED BY BABYFIT AND ITS AFFILIATES "AS IS." NEITHER BABYFIT NOR ITS PARTNERS, SUPPLIERS, OR AFFILIATES MAKE ANY REPRESENTATIONS OR WARRANTIES OF ANY KIND, EXPRESS OR IMPLIED, AS TO THE OPERATION OF THE WEBSITE, ITS CONTENTS, OR ANY INFORMATION MADE AVAILABLE BY OR THROUGH THE WEBSITE. IN ADDITION, SPARKPEOPLE AND ITS PARTNERS DISCLAIM ALL WARRANTIES WITH RESPECT TO THE WEBSITE, EXPRESS OR IMPLIED, INCLUDING BUT NOT LIMITED TO THE IMPLIED WARRANTIES OF MERCHANTABILITY, TITLE, FITNESS FOR A PARTICULAR PURPOSE AND NON-INFRINGEMENT. FURTHERMORE, BABYFIT DOES NOT WARRANT THAT USE OF THE WEBSITE WILL BE UNINTERRUPTED, AVAILABLE AT ANY TIME OR FROM ANY PARTICULAR LOCATION, SECURE OR ERROR-FREE, THAT DEFECTS WILL BE CORRECTED, OR THAT THE WEBSITE IS FREE OF VIRUSES OR OTHER POTENTIALLY HARMFUL COMPONENTS.

Limitation of Liability
IN NO EVENT WILL SPARKPEOPLE BE LIABLE FOR DIRECT, INDIRECT, INCIDENTAL, PUNITIVE OR CONSEQUENTIAL DAMAGES (INCLUDING WITHOUT LIMITATION THOSE RESULTING FROM LOST PROFITS, LOST DATA OR BUSINESS INTERRUPTION) ARISING OUT OF THE USE, INABILITY TO USE, OR THE RESULTS OF USE OF THE WEBSITE, WHETHER SUCH DAMAGES ARE BASED ON WARRANTY, CONTRACT, TORT OR ANY OTHER LEGAL THEORY AND WHETHER OR NOT SPARKPEOPLE HAS BEEN ADVISED OF THE POSSIBILITY OF SUCH DAMAGES. THE AGGREGATE LIABILITY OF SPARKPEOPLE, ARISING FROM OR RELATING TO THE WEBSITE (REGARDLESS OF THE FORM OF ACTION OR CLAIM, E.G. CONTRACT, WARRANTY, TORT, STRICT LIABILITY, NEGLIGENCE, OR ANY OTHER LEGAL THEORY) IS LIMITED TO $100. SPARKPEOPLE'S AFFILIATES, PROVIDERS AND PARTNERS HAVE NO LIABILITY WHATSOEVER ARISING FROM THE WEBSITE. In some locations applicable law may not allow certain of the limitations described above, in which case such limitations may not apply to you.

General
The Terms of Use and the resolution of any dispute related to the Terms of Use or the Website shall be governed by and construed in accordance with the laws of Ohio. You shall bring any legal action or proceeding against SparkPeople related to the Website exclusively in a federal or state court of competent jurisdiction sitting in Hamilton County, Ohio, and you agree to submit to the personal and exclusive jurisdiction of such courts. If any provision(s) of the Terms of Use is found to be contrary to law, then such provision(s) will be construed, as nearly as possible, to reflect the intentions of the parties with the other provisions remaining in full force and effect. SparkPeople's failure to exercise or enforce any right or provision of the Terms of Use will not constitute a waiver of such right or provision unless acknowledged and agreed to by SparkPeople in writing. These terms and conditions constitute the entire agreement between you and SparkPeople with respect to the subject matter herein and supersede any and all prior or contemporaneous oral or written agreements. You may not assign this agreement to any other party and any attempt to do so is void.

If you would like to request additional information regarding these Terms of Use, please contact us at support@babyfit.com.

Last updated August 29, 2007