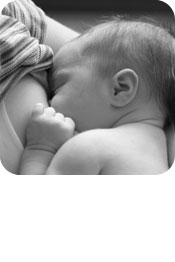 For both mother and child to receive the variety of proven health benefits, the World Health Organization (WHO) recommends mothers breastfeed their children up to 2 years of age and beyond. Due to social stigmas, breastfeeding older children (past one year of age) is often considered taboo and therefore done behind closed doors. A recent survey conducted in Australia collected information from breastfeeding moms (ages 21-45) who were currently breastfeeding children between 24 and 78 months old. The mothers answered survey questions, but were also given a list of questions to ask their breastfed child.

Typical responses from the moms:
I enjoy breastfeeding my child.
I feel it strengthens our relationship.
My child still enjoys breastfeeding and doesn't want to wean.
Breastfeeding is easier.
Breastfeeding helps to comfort my child.
I breastfeed for intimacy and closeness with my child.
My child likes the taste of breast milk.
75% of the mothers did not intend to breastfeed past 12 months. However they delayed weaning because of increased confidence and knowledge about breastfeeding, along with their child's enjoyment as well as their own.
Typical Responses from the breastfed child:
I love it.
I like the milk.
It makes me feel happy.
I like to cuddle with mommy.
It is my treat.
Breast milk tastes as good as chocolate.
It is better than ice cream.
BabyFit Tip: It is important to understanding the health and emotional benefits for both mom and child when breastfeeding is continued beyond the first year. This is the first step in breaking down the barriers that prevent mom from continuing to breastfeed. If you and your infant are enjoying the breastfeeding experience, then by all means continue!