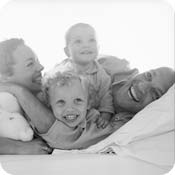 While you are in the hospital, a lactation consultant will be able to provide you with assistance in mastering breastfeeding techniques and help you learn how to use your pump. If you deliver at home, your nurse or midwife should be able to accomplish the same.

Many first time moms find that the most difficult aspect of nursing is mastering the "latch-on" technique. If you experience pain or soreness while breastfeeding, your baby might not be latching on properly.

A properly latched on baby grasps not only the nipple, but also the areola surrounding the nipple. Try to bring your baby to your breast when her mouth is open wide, this will help with positioning. Your doctor, lactation consultant and even labor and delivery nurse can help you identify problems and help work with you to correct improper technique.

For more information:

La Leche League International - Comprehensive organization dedicated to helping mother's master breastfeeding. Lactation consultants are available via the website. FAQ section answers many common breastfeeding concerns.

World Alliance for Breastfeeding Action (WABA) - Global network of organizations providing comprehensive breastfeeding support.

The Bump - Comprehensive website offering information on breastfeeding. Offers community for support and Q&A.