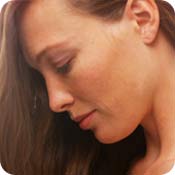 When used with other preventative measures, a fan can help reduce an infant's risk of Sudden Infant Death Syndrome, according to a new study by the Kaiser Permanente Division of Research that appeared in the Archives of Pediatric & Adolescent Medicine.

The study, the first to examine the relationship between air circulation in a baby's sleeping area and SIDS risk, backs up previous research that shows a child's environment can affect the chance of SIDS. Eliminating soft bedding and mattresses and placing a child to sleep on his or her back also have been proven to reduce risk. All of those factors help increase air circulation and prevent an infant from "re-breathing" carbon dioxide during the night. In contrast, soft bedding and sleeping on the stomach can limit air ventilation and an infant's breathing pathway during the night.

"Although this is the first finding linking fan use to SIDS, concerned parents can take measures to improve ventilation of infants sleep environment, by adding fans in rooms or opening windows. Other studies have found that parents can also reduce the chance of re-breathing carbon dioxide by putting infants to sleep on their back, avoiding soft bedding and overheating, and by using a pacifier," said study author Dr. De-Kun Li, a reproductive and perinatal epidemiologist at Kaiser Permanente's Division of Research in Oakland, in a statement.

Experts urge that adding a fan to a room or opening a window is no substitute for other safety measures.

Funded by the National Institutes of Health, this study examined 185 babies who died from SIDS in 10 Northern California counties and Los Angeles County from 1997 to 2000. Those children were compared with 312 infants of a similar age and from similar socio-economic and ethnic backgrounds in the same counties. Researchers identified SIDS cases through records from the California Department of Health Services and the Los Angeles County coroner's office and interviewed participating mothers after the baby's death.

BabyFit Tips:

Parents can take steps to reduce the risk of SIDS:
always place infants to sleep on their backs, even if they sleep better on their stomachs
put infants to sleep on firm mattresses
avoid soft bedding materials like comforters and quilts. There should be nothing in the bed except the baby and the mattress. Do not use blankets, pillows, etc.
never use bumper pads in cribs
do not share a bed with an infant, and do not fall asleep with your baby in a chair or on a couch
keep your baby's crib in your bedroom until he or she is at least six months old
keep infants from overheating (if you're hot, she will be, too). Do not dress a baby in excess layers or keep a baby's room too warm.
do not smoke around infants. That means no smoking in the house, in a car or in a restaurant when a baby is around.
ensure any caregivers know these recommendations and follow them
More information on reducing the risk of SIDS is available from National Institutes of Health's Back to Sleep Campaign and the American Sudden Infant Death Syndrome Institute website. This article was reviewed by Tanya Jolliffe, a BabyFit nutritionist.