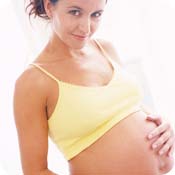 Bacterial vaginosis (BV) is the most common vaginal infection in women of child-bearing age and is common in pregnant women. BV now has been linked to vitamin D deficiencies, according to a recent study.

Though the infection is easily treated with antibiotics, it can cause premature birth and is a significant cause of infant death. BV is caused by an imbalance in the natural bacteria in the vagina that leads to an overgrowth of other bacteria.

Experts hypothesize that vitamin D plays a role in BV because the vitamin affects several aspects of the immune system, according to the study of 469 pregnant women in Pittsburgh, which was published in the June 2009 issue of the Journal of Nutrition.

According to Science Daily, the researchers' claim was bolstered by the fact that BV is statistically more common in African-American women, who also tend to have lower levels of vitamin D. Researchers had previously linked BV to a higher risk of preterm birth in African-American babies and found that vitamin D helped fight placental infections.

BabyFit Tip:
While the study did find a higher rate of vitamin D deficiencies in African-American women, any woman with low levels of vitamin D is at risk for BV.

By eating a nutritious, well-rounded diet during pregnancy, you can help ensure you're getting adequate vitamin D intake. Vitamin D's primary role is to help with calcium absorption to build strong bones.

Fortified milk and cereals, eggs, tuna, fish-liver oils, and sun exposure all help the body obtain vitamin D. (To make your own vitamin D, you need to get about 15 minutes of sunlight a day without sunscreen; talk to your health care provider about careful sun exposure and vitamin D.)

Women ages 19-50 should consume at least 200 IU of vitamin D on a daily basis. The recommendation for pregnant and nursing moms is the same: 200 IU. While too little vitamin D can lead to weakened bones and an increased risk of fractures, too much vitamin D can cause nausea, vomiting, poor appetite, constipation, weakness, and weight loss. Prolonged exposure to too much vitamin D can lead to health problems and toxicity. However, antacids, some cholesterol lowering drugs, some anti-seizure medications, and steroids interfere with the absorption of vitamin D.

Learn more about what foods contain this crucial vitamin, and then read how a mother's vitamin D intake can affect her child's bone health.