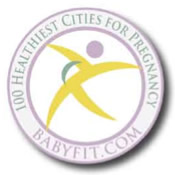 Honolulu, Hawaii is the fifteenth healthiest city for pregnancy according to BabyFit.com's list of Top 100 Cities for Healthy Pregnancies.

Honolulu placed in the top twenty for the categories of the smallest percentage of women receiving late or no prenatal care and women with the lowest levels of stress. Additionally, the city scored in the top 30 for two other healthy pregnancy indicators of the largest percentage of women who exercise regularly and the availability of childbirth experts such as OB/GYNs.

This is not the first time Honolulu has been honored. Among its numerous awards, Honolulu was named one of 2005's "Best Cities for Dating" by Sperling's. Honolulu was again honored in 2005 by Mercer Consulting as the "Safest American City in the World."

Return to the full list of the Top 100 Cities for Healthy Pregnancies.