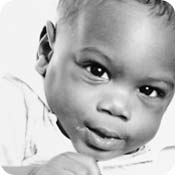 During pregnancy, diabetes can cause serious, even life-threatening problems for moms-to-be and their babies. But in a recent survey, only about one-third of women with insulin-dependent (Type I) diabetes said they monitored their blood sugar levels daily around the time of conception.

Good glucose control before conception and throughout the pregnancy is a crucial step in helping to prevent complications such as stillbirths, infant deaths, and birth defects. Researchers noted that pregnant women with diabetes who maintained good glycemic control had significantly fewer pregnancy and infant complications with adverse outcomes.

BabyFit Tip: If you have diabetes, both daily self-monitoring and good glycemic control are critical for an uncomplicated pregnancy and a healthy baby. It's equally important to work closely with your physician and/or dietitian before and throughout your pregnancy. With appropriate education and health care services, diabetics can have healthy babies too!