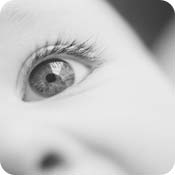 I am the mother of four lovely boys. My oldest is 20, and I can hardly believe that he is a man, with a job, college, and a busy life of his own. He has been pure joy to us, and I know he will find many blessings in his life. Our second son is 18; he is athletic, very studious, and full of life and joy. He treasures his baby brother and has been such a big help to us. Next, we have our 16 year old, who brings laughter to our lives everyday. When he smiles it lights up the room, and our lives our so much richer and fuller because of him. Our youngest is 2 1/2. We all wonder how we managed before he came into our lives. He has brought strands of gold and silver into the fiber of our lives, and each one of us thank God for such a blessing. Our three oldest sons gave this little one his name: They each picked a name, and we put them all together: Eli Austin Kennedy.

In the last two years I have been pregnant three times, and I have lost three babies---all boys! We don't know why these precious little ones are dying, and it makes me so very sad. But, here I am again, pregnant, 6 weeks along, and praying that God will bring this on into our lives. I have lost the other ones at 11 weeks, 12 weeks, and 16 weeks, we have felt sad over their deaths.

Through it all, I have seen how richly blessed I am with the beautiful boys that I do have. I have thanked God for his numerous gifts to our family, and I know that whatever happens, we will make it through together.

So, we look back at the hard times when there wasn't enough time or money, the happy times when life was so full I thought I might burst, and I know that having children is worth every second of whatever we experience. Love them, talk to them, be proud of them, and when they get older, it will be returned to beyond anything imaginable!

Do you have a Success Story you'd like us to publish on BabyFit? Send your story, along with a photo of you and your baby, to stepfanie@babyfit.com. Submissions should be 500-1,500 words and will be edited for clarity, grammar and tone.