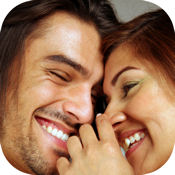 My husband came barreling down the stairs into the main lobby of the office where we both work.

"Your lunch date has arrived," the receptionist said, smiling at me.

With two full-time jobs, a toddler and a baby between us, my husband and I struggle to find time for us, together. Sleep and the interests we cling to to retain identities outside of work and parenthood--running for him, reading for me--usually eat up whatever spare minutes we have. We say our marriage is a priority, but spending time as a couple too often ends up at the bottom of our to-do list.

I decided we needed to change that after reading a spate of articles about how a happy marriage can keep you healthy. I came across a 2005 study by scientists at Ohio State University that showed spousal fights took a direct and immediate toll on your body. If you're going to be in a committed relationship, the study suggested, you better make it a happy one for your physical health if not only for the sake of romance. I was watching the deterioration of a marriage with young children in our extended family. Our youngest son had just been born, and we all were sleep-deprived and time-starved. My husband and I had managed to make it through years of coupledom and the birth of one child without losing interest, love or attraction for each other. I didn't want us to contribute to the divorce rate, which has held steady for years at about 50 percent.

Ayelet Waldman, author, mother of four and wife to novelist Michael Chabon, took a lot of flak a few years ago for an essay she wrote saying she loved her husband more than her kids. I'm not sure I entirely agree with her stance, but I see her point. One of my favorite parts of parenthood is watching my husband be a daddy. The parts of my kids that make my heart throb every time I see them--the crinkles around my oldest son's smiling eyes, my youngest son's long, skinny toes--are ones they inherited from their father. Without the love between my husband and I, there would be no kids to love. Why shouldn't our relationship take top billing?

One night before bed, I mentioned this idea to my husband. It wasn't a serious conversation; just a five-minute chat in the dark. We agreed: We love each other and want to make each other a priority because sometimes, in the bustle of everyday life, that isn't happening.

But we also recognized that the big things in our life preventing us from having time alone weren't going to change. We live 1,000 miles from close family (translation: free babysitters) and aren't moving any closer. Both of us must and want to work full time. Money isn't growing on trees. We aren't willing to shave large chunks off family time and the few minutes we each get to ourselves.

So, we started making small changes.

We took dates where we could get them. Every few weeks, we find a clear day in our work schedules and run out for cheap tacos in the middle of the day. Forty minutes out of the office and $10 gives us conversation uninterrupted by toddler gabbing. For Valentine's Day, my husband cooked dinner and lighted some candles while I put the babies to bed, and we drank wine and pretended we were in an Italian bistro.

We made family nights date nights. Rather than waste a restaurant gift certificate we had been saving for "when we get a babysitter," we just rounded up the kids and went one night. It was lovely. The baby still sleeps during most outings, and our toddler was so entranced by butter noodles and the boats outside the waterfront restaurant--it was kid-friendly; we checked ahead of time--that my husband and I were left mostly to our own conversation. We stopped and got ice cream for all afterward, and I don't really remember a nicer evening, even from our child-free days. An added bonus: Our ecstatic toddler yelling, "I'm hoppy! I'm so hoppy!" with glee as we walked to get ice cream.

We have at least one real conversation every day. Ask any couple with kids: To-do lists and progress reports end up replacing the invigorating conversations of courtship and the comfortable chats of the committed but child-free. My husband and I try to talk--really talk about work projects or books we're reading or baseball or whatever--after the kids go to bed. But if the computer gets in the way or the cleaning can't be put off any longer, we chat in bed after lights out. Whenever we do this, I think of my parents. I swear they have had every big conversation of their marriage in the bathroom, Mom sitting on the closed toilet while Dad showers. The habit is leftover from the days Dad drove truck long distance, when it allowed Mom first crack at him after two weeks on the road. It's unconventional, but it works. Communication is what's important.

We get physical. One morning, after both kids went down for an early and unexpected nap, my husband looked at me and said, "We could sleep...or get naked?" That pretty much sums up sex with young children: Good, but hard-pressed to beat out sleep. Rather than worry about the lack of quantity, we try to focus on quality and the little intimacies that get lost. We hug each other in the living room, while we supervise the toddler coloring. We rub backs as we pass in the kitchen cooking dinner. Kissing me is the first thing my husband does when he gets home each night.

And it's the last thing we do before we head back into the office after our lunch dates.