So, you're looking for a fast, portable and veggie-packed lunch that you can easily take with you to work. What's the first thing that comes to mind? Salad, of course! Salads are versatile, quick to throw together, and jam-packed with nutrients to keep you going through a long workday. But there is more of an art to packing salad than you might think! Here are some tips to ensure a safe, satisfying and healthy salad lunch.

Plan Ahead
What's the best way to ensure you'll eat salad for lunch? Set yourself up for success! Over the weekend, go shopping to gather your favorite salad toppings. Then, save yourself some time by chopping up your veggies and assembling your ingredients on Sunday. Store your prepped ingredients in the fridge for the workweek ahead. That way, you can quickly throw together your salad before you leave each morning without hassle.

Pack It the Night Before
Now you've got your salad ingredients all ready to go for the week. But if you still don't feel like you have a second to spare in the morning, pack your lunch the night before. If you really want to get ahead of the game, portion out your ingredients in individual containers for every day of the week—then, just grab from your salad stash and go!

Store Toppings Separately
Have you ever thrown together a salad in the morning, only to open it up at lunchtime to find that it had gone soggy? Prevent a disappointing lunch by packaging your dressing, croutons, cheese, and other toppings in separate, small plastic tubs or baggies. Try one of these handy containers to keep everything nice and fresh.

Keep It Safe
For optimal food safety and freshness, it's best to keep your salad refrigerated (at 40 degrees F or below) until ready to eat. If your workplace doesn't have a fridge, make sure to include an ice pack in your lunch bag to keep your food cold.

Eat Away from Your Desk
When it comes time to enjoy your salad, step away from your desk! Not only is eating at your desk unsanitary, but it also keeps you from properly enjoying your food. Take a breather and eat away from any distractions so you can really focus on your salad. This will help promote satiety and give you a much-needed break from the day.

Mix Things Up (Often!)
It can be easy to get stuck in a food rut, but there are so many ways you can add variety to your greens. Rotate different meats, nuts and fruits for something new every day. You can even use some of your favorite non-salad foods as inspiration. Are you a fan of nachos? Try a hearty taco salad by topping romaine lettuce with ground beef, salsa and black beans. If you love pizza, toss spinach with chopped tomatoes, herbs, olive oil and fresh mozzarella cheese. The sky's the limit! Additionally, if you have dinner leftovers, chances are that they'd probably make great salad toppings. Grilled or roasted chicken, ground beef or turkey, sliced steak, grilled veggies, and even fruit salad make excellent salad additions the next day.

For more salad inspiration, check out these unique and yummy recipes: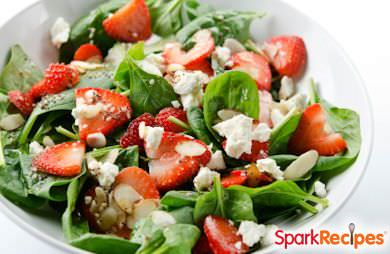 Spinach-Berry Salad Tip: Pack the homemade dressing separately to avoid soggy leaves. Shake before pouring!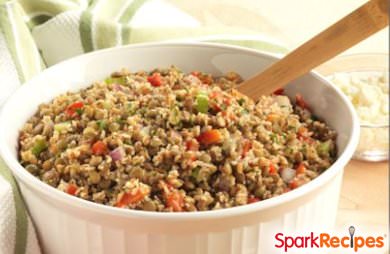 Herbed Bulgur and Lentil Salad Tip: This grain-based salad works well on top of mixed greens or spinach. Add some sliced chicken for even more staying power.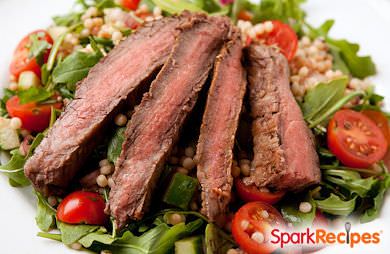 Cilantro-Lime Flank Steak Salad Tip: Not a fan of couscous? Swap it out for any other grain of your choice!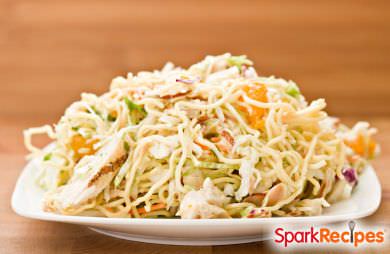 Asian Chicken Salad Tip: Top with some toasted sesame seeds or a drizzle of sesame oil for an extra kick.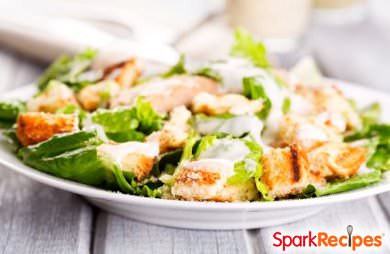 Cajun Chicken Salad Caesar Tip: Not a fan of Cajun spices? This salad is pretty versatile, so use any spice blend that suits your tastes.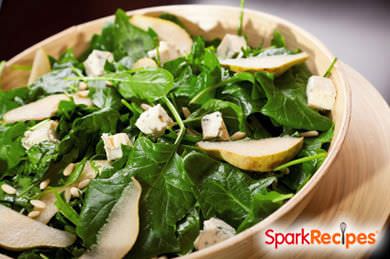 Spinach and Pear Salad with Dijon Mustard Vinaigrette Tip: Try a flavored vinegar of your choice to punch up this salad even more.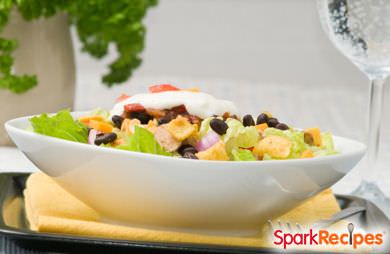 Classic Taco Salad Tip: Pack some baked tortilla chips in a separate bag to crush on top!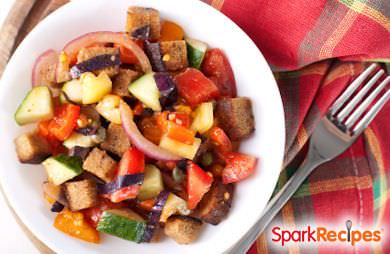 Panzanella (Bread and Tomato Salad) Tip: Add the cubed bread just a few minutes before you eat for best texture.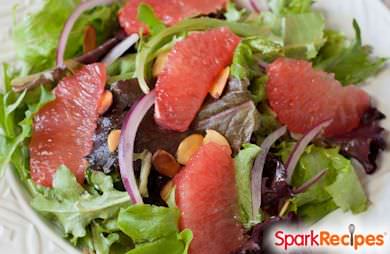 Grapefruit Salad Tip: Add chicken or fish to this salad for an extra protein boost.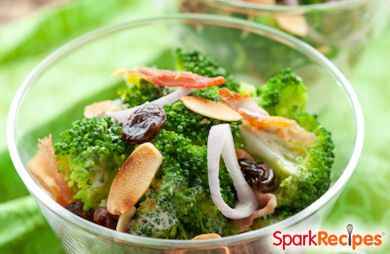 Broccoli-Raisin Salad with Chickpeas Tip: Pour the dressing on this salad before you pack—the broccoli will soak up the flavor.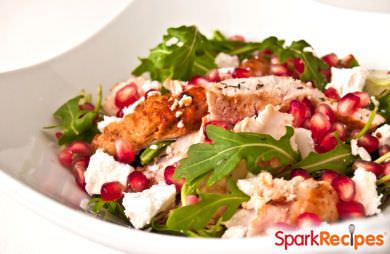 Pomegranate Chicken Salad Tip: You might be tempted to skip the homemade vinaigrette, but we'd highly recommend making it—it really ties this dish together.