It's that time of year when more people are on the hunt for a gym…but not just any gym. They want a fun, fresh environment that supports their fitness goals, is comfortable yet challenging and makes every workout count. If that seems out of reach, maybe it's time to consider some alternative options.

Most health clubs follow the same standard setup: Rows of treadmills and ellipticals, groups of standard weight machines, racks of dumbbells and maybe a couple of separate rooms for group fitness classes. But as demand grows for more personalized fitness options, there are some exceptions—and they're pretty exceptional. In addition to the wave of boutique studios, there are also some truly innovative gyms that are redefining the fitness experience across the country.

1. ANYA – New York, NY

At this aerial fitness studio, students fly and stretch on anti-gravity hammocks in moves that incorporate Pilates, yoga and Thai bodywork. They also offer an AntiGravity® Aerial Yoga course that combines traditional flows with the exhilaration of weightless flight. It feels more like child's play than a tough workout, but the results speak for themselves.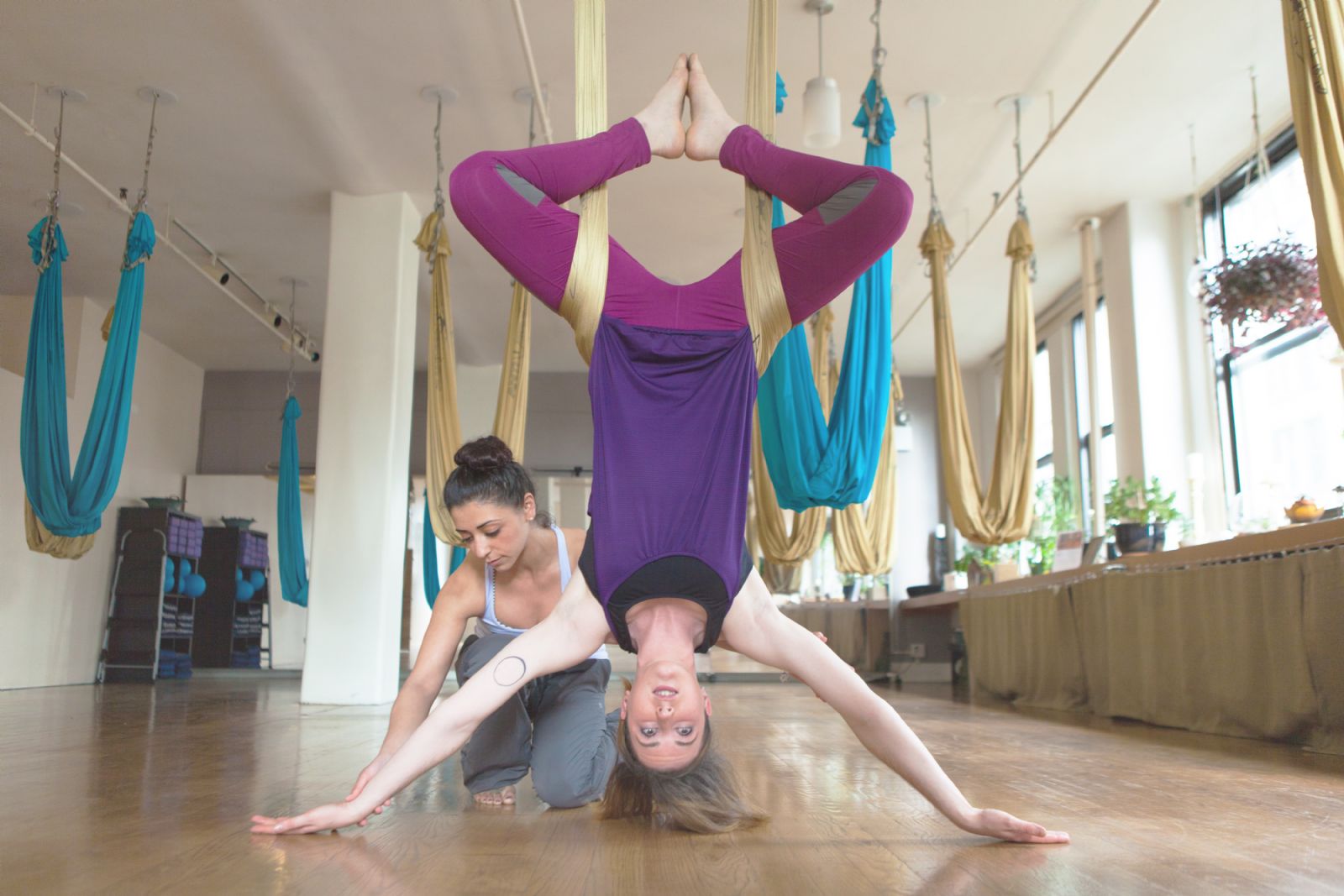 Image credit: ANYA (www.studioanya.com)

2. SkyZone Trampoline Park – Various Locations

Jumping on trampolines doesn't just resurrect carefree childhood fun—it's also a low-impact workout that burns calories, boosts cardiovascular health, improves balance and works every muscle in the body, with a focus on the arms, legs and core. Jumpers can burn up to 1,000 calories per hour in their SkyFitness and SkyRobics classes.


Image credit: SkyZone Trampoline Park (www.skyzone.com)

3. Deflying Fitness – Vancouver

In this stylized fitness craze, professional circus artists provide personalized training sessions throughout Canada. Inspired by circus acrobatics, their techniques are designed to improve acrobatic skills and overall physical strength. From ho-hum handstands to awe-inspiring aerial moves, they can tailor the curriculum to any fitness level.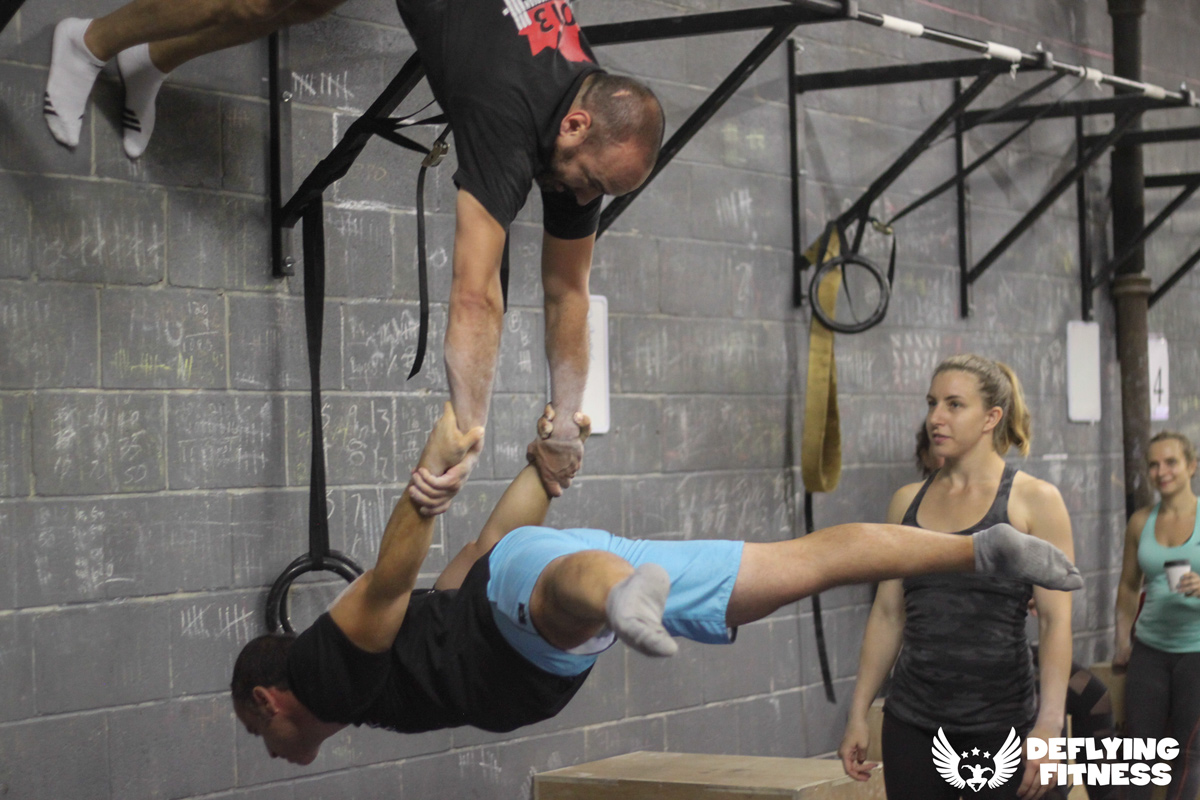 Image credit: Deflying Fitness (www.deflyingfitness.com)

4. National Fitness Campaign – San Francisco, CA

State-of-the-art gym equipment combines with the great outdoors in the NFC's Fitness Courts. This innovative company builds outdoor circuit-training centers, each of which has seven stations equipped with 30 pieces of fitness equipment. In addition to their current fitness court on San Francisco's Marina Green, NFC plans to expand their courts to cities across the country.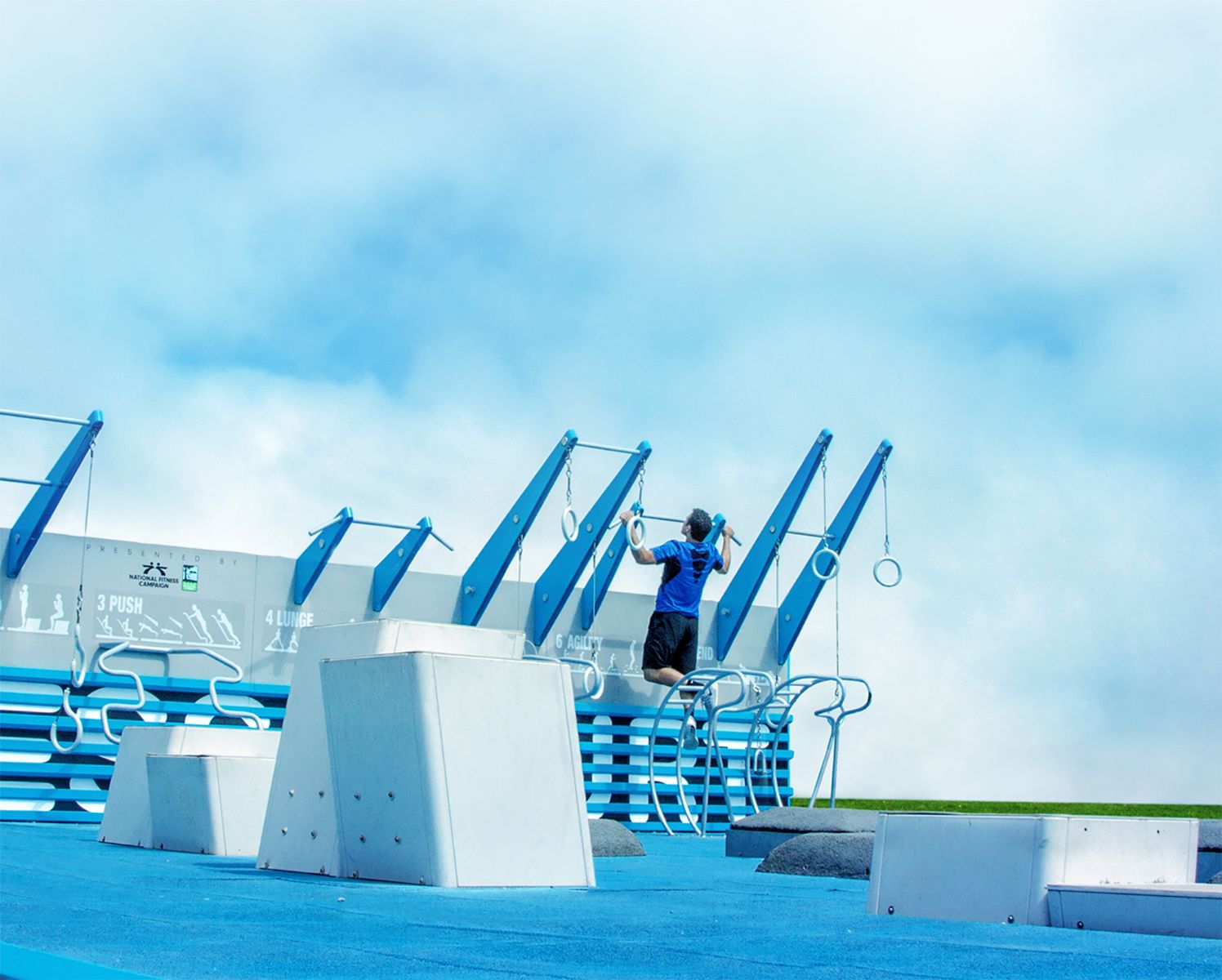 Image credit: National Fitness Campaign (www.nationalfitnesscampaign.com)

5. Movement Climbing + Fitness – Boulder, CO

Send your fitness soaring to new heights at this energy-efficient alternative gym. The entire building is custom-designed for climbing, offering various rock walls for all experience levels. Members can also hit the weight and cardio room, or take classes in Spinning, Pilates, yoga and more.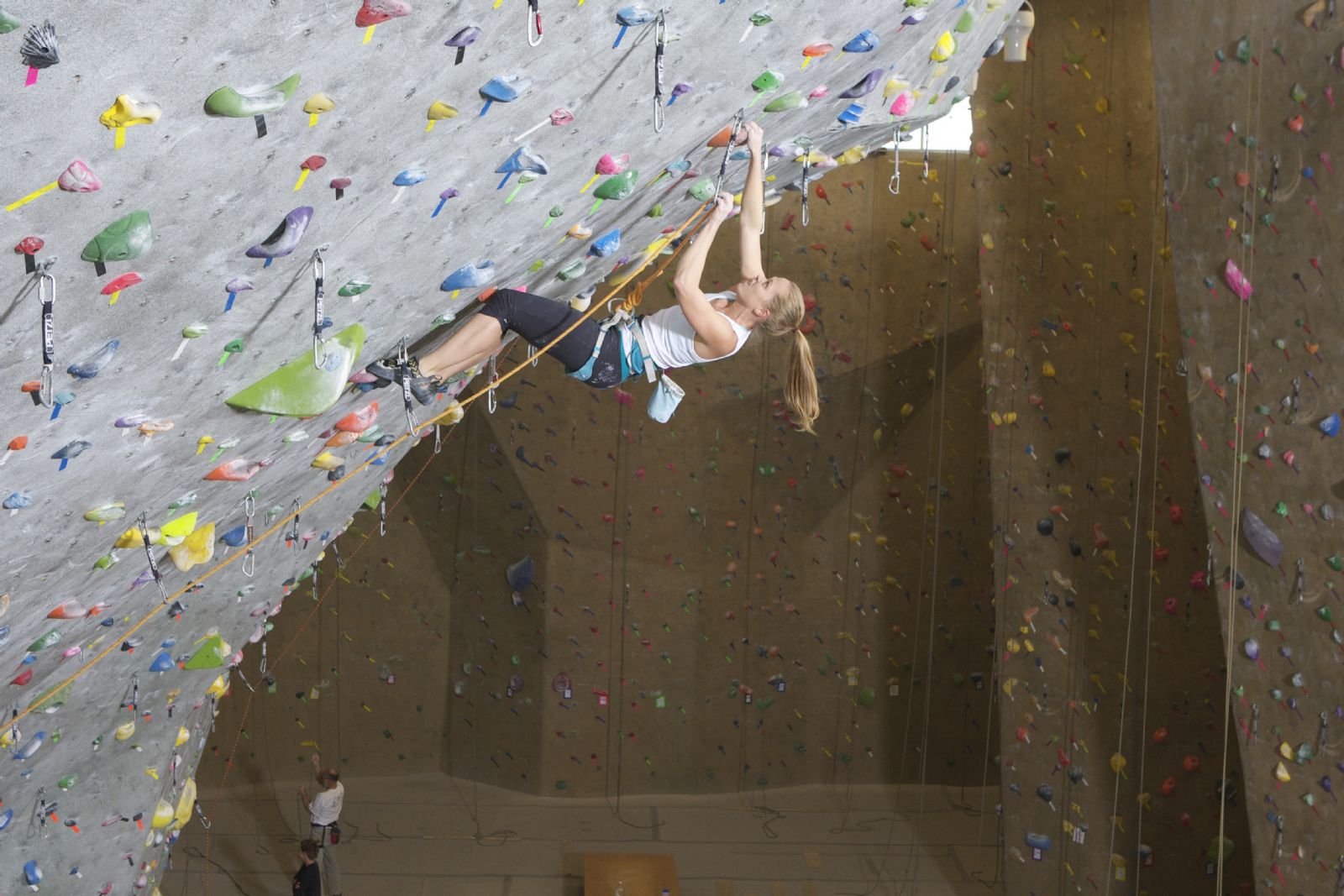 Image credit: Movement Climbing + Fitness (www.movementboulder.com)

6. DavidBartonGym – Miami Beach, FL

A state-of-the-art fitness facility with an individualized vibe, DavidBartonGym offers top-of-the-line equipment, luxury amenities and boutique group fitness classes taught by professional trainers. Each gym is a landscape for the senses, designed to help members forget the outside world and get their heart racing before they even step foot on a treadmill. It's not just a workout, it's a lifestyle.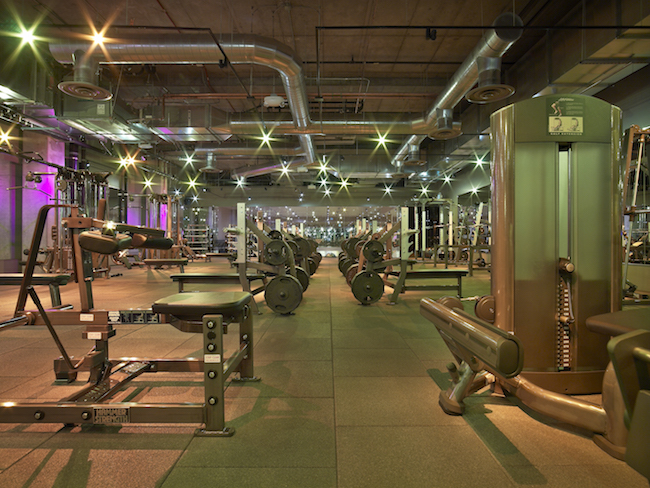 Image credit: David Barton Gym (www.davidbartongym.com)

7. Club Zum – Seattle, WA

There's no such thing as a boring workout at Zum. In addition to top-of-the-line fitness tools, you'll find an indoor sand pit, two Olympic platforms, vintage school playground equipment and studios for Kinesis (innovative strength training equipment that allows you to perform dozens of exercises at different levels of difficulty), yoga and spinning.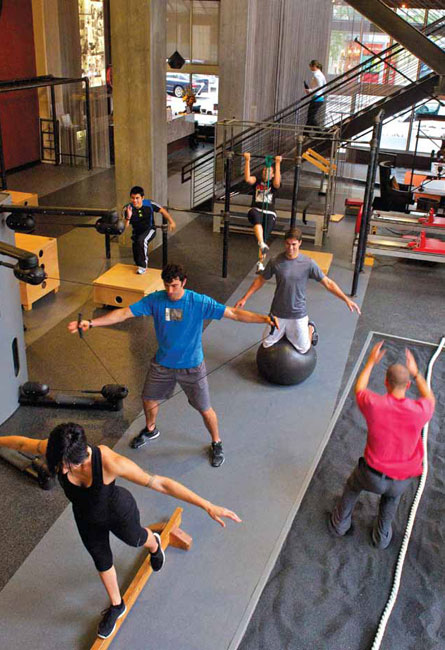 Image credit: Club Zum (www.clubzum.com)

8. Green Fitness Studio – Brooklyn, NY

For a healthy body and a healthy planet, head to Green Fitness Studio. Billed as the country's first full-service green health club, Green features floors made from bamboo and recycled rubber, refurbished exercise equipment, infrared saunas and a sod-covered "living roof" that helps to conserve energy and rainwater.



Image credit: Green Fitness Studio (www.greenfitnessstudio.com)

9. Mile High Run Club – New York, NY

New Yorkers who want the benefits of running in addition to the camaraderie and motivation of group fitness flock to this first-ever indoor running club. In a black-lit room filled with 36 state-of-the-art treadmills, participants run intervals while coaches provide guidance and motivation. Sessions of varying lengths and intensities cater to all levels, from beginners to elite marathoners.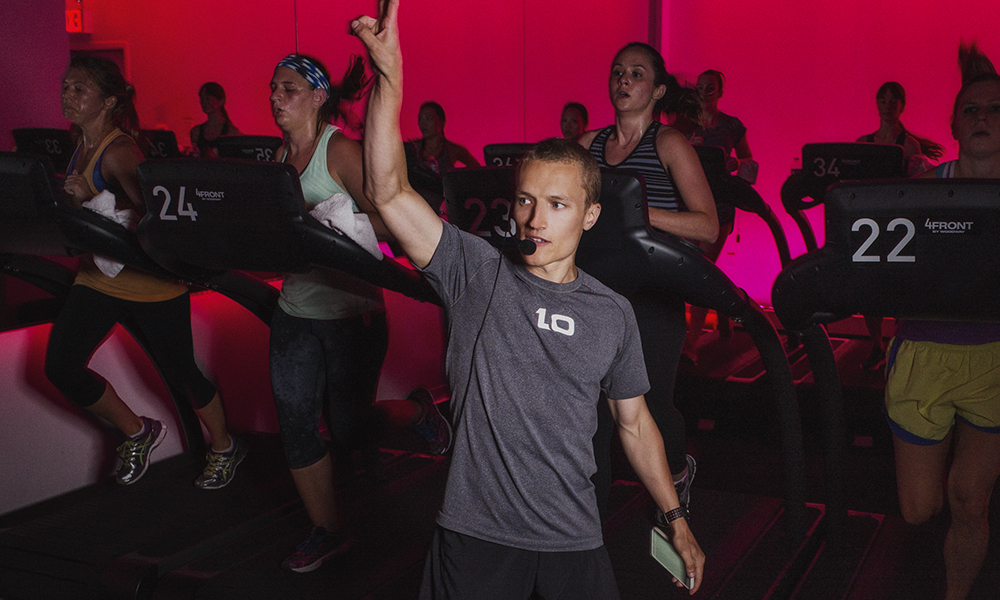 Image credit: Mile High Run Club (www.milehighrunclub.com)

10. BAM Academy – Austin, TX

BAM (which stands for "Bridging All Movement") uses a unique fitness approach based on Parkour, which is the practice of climbing, jumping and moving past obstacles with a focus on bodily awareness and safety. Their 7,500-square-foot Parkour space features trampolines, gymnastics mats, ramps, metal frames and other tools. They also offer classes in circus arts, stunting, light sabers and more. They are currently finishing up construction on their 26,000-square-foot south gym.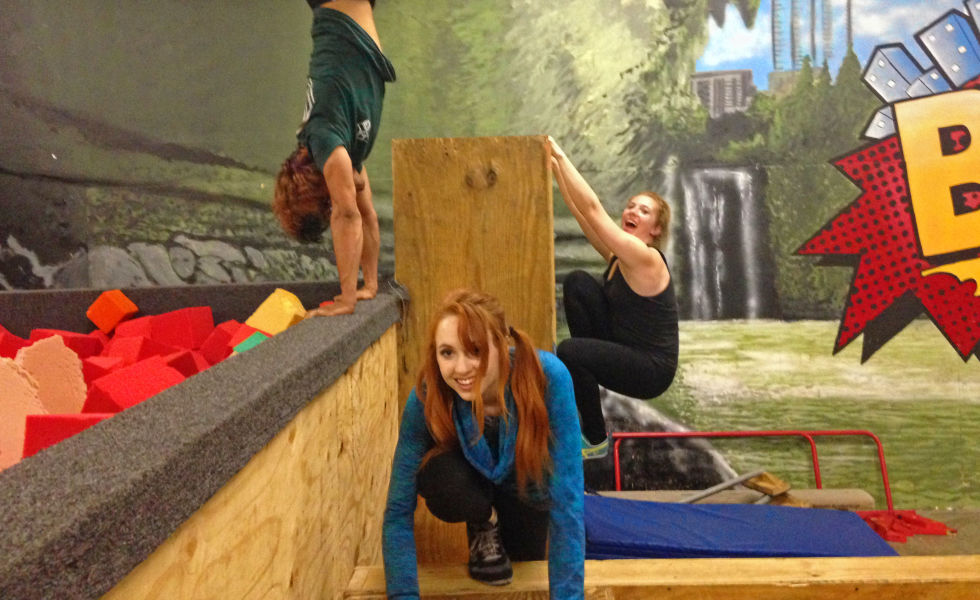 Image credit: BAM Academy (www.thebamacademy.com)

11. Hiking Yoga – San Francisco, CA

For those who love trekking just as much as stretching, Hiking Yoga offers the perfect blend of adventure and relaxation. Founded by Erik Kipp in 2009, this San Francisco-based company offers 90-minute hikes through scenic trails punctuated by yoga sequences. The hiking provides a heart-pumping cardio boost, while the yoga poses enhance balance and flexibility. Of course, there's also the exhilaration of getting fit in the great outdoors. New to yoga? Check out our beginner's guide.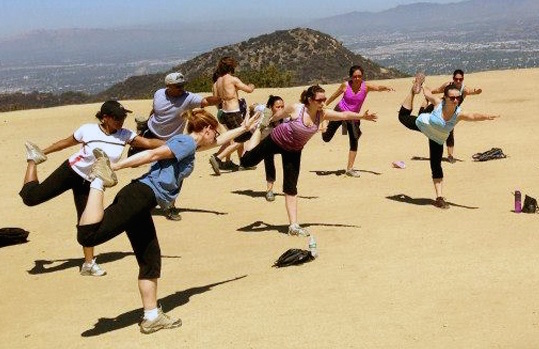 Image credit: Hiking Yoga (www.hikingyoga.com)

Would these innovative gyms inspire you to work out more? What feature would you like to see in a gym?