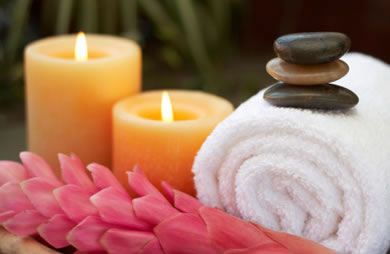 Each of us has a secret source of energy. You can't hold it in your hand or see it in a book. Most mysteriously, it can boost your energy, mood and motivation without you even knowing it.

It's a smell. Not just any smell, but a particular smell that invigorates you. It's different for everyone. For some, it's leaves; for others, hay; still others, rubber or smoke. People that turn up their noses at leather may perk right up when they smell motor oil.

The fact that odors can boost energy isn't any news to people familiar with the basics of aromatherapy. We've heard for years about the effects smells have on our brains and bodies. Peppermint, for example, is widely used to increase alertness. In Japan, there's a company that pipes in scented air to pep up employees. In the morning, cedar and cypress wake them up. In the afternoon, citrus stimulates their senses.

But what's still unexplored is a type of "Personal Aromatherapy," in which each person may be physically and emotionally affected in different ways by different smells.

Aromatherapy works in two ways. First, many smells (apple pie, foot odor, perfume) simply produce emotional responses learned through association. Other smells most often used in aromatherapy oils (lavender, vanilla) have real physical effects. They cause the body to produce neurochemicals, such as serotonin, which relaxes and induces sleep.
Continued ›