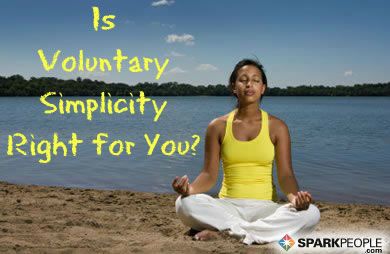 You probably know that carrying around extra weight can have negative effects on your health and happiness. But have you ever wondered how all the other "extras" in your life might be affecting you?

My good friend owns a successful real estate business, has a family with two young children, good health, and all the creature comforts he wants—a nice home, new cars every few years, and plenty of discretionary income. The last time I saw him, he looked extremely unhappy so I asked him what was going on. He told me he had just seen a family portrait that his 8-year-old daughter had drawn in school. The family was seated around the dinner table eating dinner—everyone, that is, except him. When he asked his daughter why he wasn't in the picture, she said, "Daddy, you're never home at dinner time. You don't get home until bedtime."

My friend was devastated. He suddenly felt that everything he had worked so hard to achieve was meaningless—that he had failed his family. Over the next few months, he was able to develop more balanced perspective and recognize that some things needed to change. His work took way too much of his time and energy, and the material benefits his work provided were turning out to be no substitute for the other things his family needed from him—and no substitute for what he needed from them, either.

Does some variation of this story apply to your own life? Whether due to work, shopping, debt, overeating or something else, when things can get out of balance, you (and often the people you care about the most) suffer as a result. This suffering can take the form of depression, anxiety, self-defeating behaviors, or a vague sense of unhappiness—even when on the surface, you seem to be doing well by society's standards.

The real problem may be that you've been living according to limited cultural stereotypes of what's important, rather than finding out what's really important to you and living according to those values and needs. The question is this: how do you give yourself the opportunity to live intentionally, according to your own priorities when there are so many competing demands on your time and energy?

More and more people are turning to the concept and the practice of voluntary simplicity to find practical and meaningful answers to this question.

What is Voluntary Simplicity?
Voluntary simplicity may conjure up images of people quitting their jobs, moving back to the land, growing their own food, making their own clothes, and doing without most of the products of modern technology. Well, that may work for some people, but voluntary simplicity has come a long way since those early expressions of it.

Continued ›
Article created on: 11/28/2006