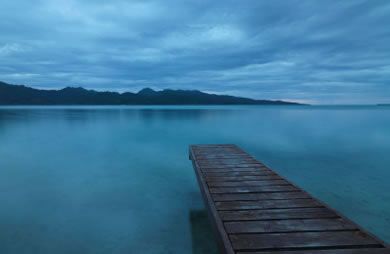 Perhaps the biggest reason that permanent weight loss is so difficult is that it is stressful—for your mind and your body. And when you're stressed out, you just don't function at your best, mentally, emotionally, or physically. In fact, chronic stress tends to make you into your own worst enemy, impairing your judgment, making you emotionally hyper-reactive, messing up your metabolism, and generally making it more difficult to do the things you need to in order to lose weight.

As far as your brain and body are concerned, persistent calorie restriction is, by definition, a condition of chronic stress. Human beings have automatic biological and psychological responses to calorie restriction that are designed to help us survive this condition without losing too much weight or starving to death. Unfortunately, these responses also kick in when you are trying to lose weight for healthy reasons—and they often get in your way.

The best way to minimize the negative effects of these responses to your weight loss efforts is to minimize the degree to which your diet stresses you out. Less overall stress means a reduced reaction to calorie restriction, and that means much less trouble for you. Anything and everything you can do to make your weight loss efforts less stressful should be at the top of your priority list.

The good news is that much of the stress you normally experience during weight loss comes from factors you can control—your own expectations and attitude about how weight loss works, and your natural ability to focus your attention and thoughts in ways that promote motivation, persistence and success, even under difficult circumstances. When your expectations and attitudes are out of sync with reality, or when you fail to focus your attention where it will actually help you, stress can get the best of you and wreck your weight loss efforts.
Continued ›
Article created on: 10/10/2006