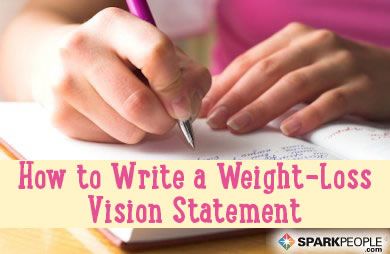 If you give it some thought, I bet you'll agree that losing weight is not really your goal. Sure you want to lose weight and it's important to you. But why? Is it because some number on a scale is really that important and meaningful in and of itself? Probably not.

If you're like most people, you probably want to lose weight because in your mind that will make it easier for you to live the kind of life you want to live.

What this means in concrete terms will be different for everyone. It may involve solving or preventing medical problems; living to see children and grandchildren grow up; having the ability to do activities that you enjoy (or need to do); or looking in a mirror or going out in public without feeling like some kind of escapee from a circus side show act.

But whatever your real goals might be, losing weight is just one thing that will help you achieve those goals. It is not the ultimate goal itself, and that's important to keep in mind while working on your weight loss. Maintaining your motivation for a long-term project like weight loss means clearly picturing the real reasons for all of your hard work. If you make the mistake of getting the means confused with the ends, at least two major problems can develop:

You may develop weight loss tunnel vision. You'll be so focused on the scale and your weekly weight loss drama that the inevitable ups and downs you experience will make you miserable, stressing you out so much that you become your own worst enemy. Emotional eating, here you come.

You'll make the first-then mistake. This involves the incorrect belief that you need to lose the weight first, before you can do anything else about reaching your actual goals. This is a tragic mistake. You may arrive at your weight loss goal, only to realize that being lighter doesn't magically solve other problems in your life. Many people go back to their old ways at this point, regaining the lost weight. If you expect everything to be different when the weight is gone, but don't work on making other necessary changes, you'll put too much pressure on your weigh-ins. You'll tell yourself that not dropping pounds means you are still that much further from having the life you want, but that's just not true.
To avoid these problems and others, you need to prepare your Weight Loss Vision Statement right now!

Continued ›
Article created on: 10/10/2006