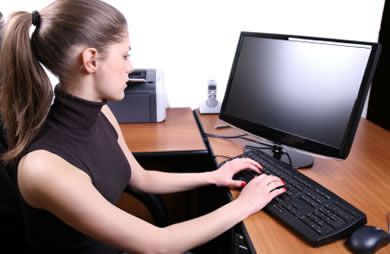 Do you have a schedule that requires you to work more than forty hours per week, leaving you exhausted at the end of every workday? If so, go weigh yourself. If the number on the scale is higher than you believe it should be, you can probably blame your busy schedule for contributing to your excess weight.

Work can add weight—that's the conclusion of a new Finnish study involving 9,000 Helsinki city employees, ages 40 to 60. University of Helsinki researchers found that weight gain was especially likely for individuals who must balance demanding jobs with the hectic requirements of family. In the study, a fourth of the women, along with 19 percent of the men, reported that they had gained weight the previous year. Strongly associated with weight gain was work fatigue.

The study identified two basic risk factors that seem to lead to weight gain: (1) consistently working beyond the standard 40 hours per week, and (2) consistently experiencing feelings of work fatigue.

The first factor, particularly high among women, involved those participants who expressed dissatisfaction with how they were able to combine paid work with family life. The second factor involved participants who agreed with three or more of these statements:
My work is definitely too stressful.
I feel like I'm totally exhausted.
I feel totally worn out after a day at work.
I feel tired in the morning when I have to get up and go to work.
I worry about my work even when I'm off duty.
I have to work too hard.
Continued ›
Article created on: 10/19/2005