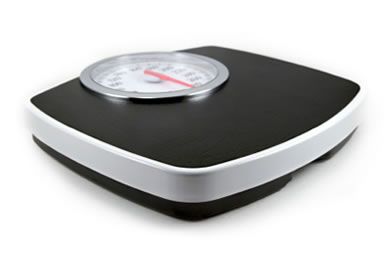 Many pressing reasons exist to avoid being overweight or obese and, unfortunately, cancer is one of them. It has long been known that excess weight increases the risk of heart disease, stroke and type-2 diabetes. But, fewer people know about the frightening link between cancer and obesity. In a recent survey conducted by the American Institute for Cancer Research (AICR), only 25 percent were aware of the cancer-obesity association.

Yet science clearly demonstrates that obesity increases cancer risk. A recent report by the World Health Organization's International Agency for Research on Cancer estimates that being overweight and inactive accounts for one-fifth to one-third of all breast, colon, endometrial, kidney and esophageal cancers. In the U.S. alone, that estimate represents between 102,000 and 135,000 cases each year. Strong evidence also associates obesity with higher risk of cancers of the pancreas, uterus, prostate and ovary.

The Cancer-Obesity Link
Researchers predict that the epidemic growth in rates of obesity and overweight will cause cancer rates to soar 50 percent worldwide by 2020.

Why? Cancer is a complex disease, and many factors probably explain the increased cancer risk caused by excess weight. New findings suggest that fat cells constantly secrete a variety of hormones and other growth factors into the bloodstream. In obese and overweight individuals, greater amounts of these hormones and growth factors are continually pumped into the bloodstream. Cells are urged to grow and divide at an accelerated rate. Thus, according to this theory, the random mutations that can lead to cancer are more likely.

Are You at Risk?
How should you determine if you're at risk? Most of us know when we gain weight. Clothes no longer fit. The mirror becomes an irritating reminder, and the scale is permanently hidden under the bed.

Many of us, however, learn to overlook these signs. Fortunately, science currently offers two methods of assessing body weight. Neither is perfect, but they both tell you whether you need to take steps to control your weight and, consequently, lower your risk of cancer and other chronic diseases.

Body Mass Index (BMI) is one common method used to measure overweight and obesity levels. This BMI chart shows the range of healthy and unhealthy weights for different heights. (BMI may not be an accurate indicator for athletes, the elderly, children or people less than 5 feet tall.)
Waist Circumference is a second, complementary means of assessing possible risk due to excess body fat. Place a tape measure around your waist immediately above the tip of your hipbone. Measure right after exhaling. For women, a waist measurement of 35 inches or more indicates high risk. For men, the significant figure is 40 inches or more.
In most cases, the BMI and waist-to-hip measurements will confirm each other. But some people with a BMI of 30 or below whose waist measurement indicates high risk should consider themselves at high risk.

Continued ›
Article created on: 12/1/2004