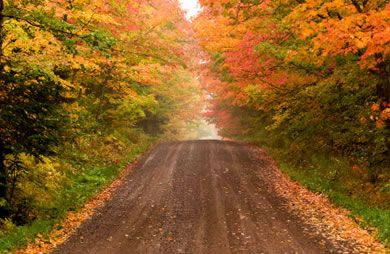 From the time we start having any control in our lives, there are numerous paths we go down. Early in this process we may go about it with reckless abandon, not worrying about the consequences or if we are on our path to "success," whatever our path to success may be. For some people, success is the "good parenting, good morals and values" path, for others success is the "devotion to making the world around them a better place" path and some are happy with the "sacrifice everything for career" path.

Regardless what your plan is, often times they lead us in different directions. A special someone teaches us we want the "family" path more than we realized, or a certain job helps inspire us towards the "career" path. As we go through life, different paths pull us in different directions.

Once we reach a certain point in life, we start to analyze a little more which path we want to go down and think about the consequences. For some it's in their 20s, for others it's not until their 50s. Eventually we realize that we possess the power to control which paths we go down, and to some degree, the consequences.

For many of us, a healthy lifestyle is one path we are currently trying to maneuver, now more than ever. And some of us have strayed far away from this path. Thanks to the hard work along other paths in our "map to success," there are plenty of obstacles to overcome, even at the start.
Continued ›
Article created on: 5/28/2004