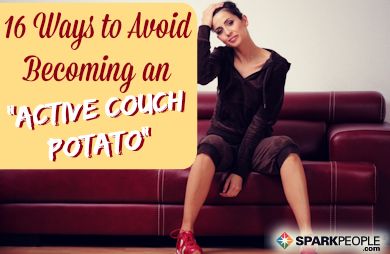 My life has always been full of movement. As a fitness coach and former owner of a personal training business, I know the importance of being active throughout the day and have never been concerned about my activity level. Even with many of my working hours spent at a desk, I make sure to take several breaks from my desk throughout the day, walk up and down the stairs of my colonial home often, and when the dog begs to be walked, I often comply. You can imagine my shock, then, when the pedometer built into my new iPhone 6 showed me how often I was not meeting the recommended 10,000 steps a day.

If a wellness professional like myself struggles to get in enough daily steps, how do the rest of you do it? Is it possible to accumulate 10,000 steps a day, especially while eight hours of most days are spent working? More importantly, does it really matter? If we're getting to the gym most days of the week, isn't that enough to protect our health, even if we fall short on the step counter?

Curiosity turned to alarm when I began noticing several research articles in my professional journals stating that excessive periods of sedentary behavior can be detrimental to one's health, independent of achieving the recommended amounts of daily physical activity.

It seems that despite an increase in individuals exercising, we have become a nation of couch potatoes! Even if you rarely sit on your couch in front of the TV, there is still a good chance you have little accumulated movement throughout the course of the day aside from visits to the gym. There's even a new term for this phenomenon: the Active Couch Potato.

Sedentary behavior refers to prolonged sitting, lying or reclining quietly, or engaging in any activity that requires little or no muscle movement. When we look at how most of us spend our days as compared to past generations, it is apparent how a steady decrease in daily movement has happened.

Generally speaking, most people spend significantly more time in cars and sitting in traffic than in years past. We participate in more home-based entertainment such as television, Netflix, video games, online shopping and browsing social media sites. Our jobs require little if any physical exertion. Modern conveniences such as automatic garage door openers, remote controls, kitchen appliances, electronic lawn mowers, and even robotic vacuum cleaners, allow us to minimize movement to get chores done. Children are also moving less than in the past as schools cut back on the allocated time for physical education and recess. It's no wonder we have an obesity epidemic in this country!

Continued ›
Article created on: 7/14/2015