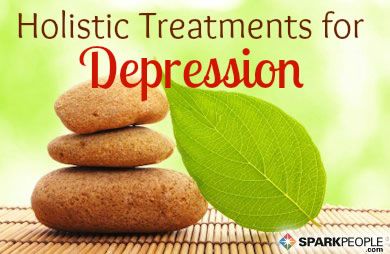 While talking with my client, Dana, as she walked on the treadmill in my home studio, I couldn't help feeling sad. Her usually upbeat and vibrant demeanor was missing—and had been for several weeks. "I'm so depressed," she stated. "I am tired of feeling sick and can't stand the thought of going to another doctor!"

Who could blame her? Two months earlier, Dana had what appeared to be a bout of food poisoning. Weeks later when the constant stomach aches, irritable bowel, and loss of appetite continued, her baffled doctors recommended another battery of tests.

Dana had been poked, prodded, examined and tested, and still had no diagnosis. She had little energy living on bananas, toast and turkey, the only foods she was able to stomach. Complaining of exhaustion, sleeping excessively, and not wanting to do much else, she still dragged herself to my studio twice a week for our personal training sessions.

As our hour together continued, we swapped stories of other events in our lives, laughed a little, and Dana left a bit more upbeat than she had been when she arrived. I was unaware that she was on her way to temple, to tell her rabbi she was backing out of the volunteer job she loved. She just couldn't muster the strength to concentrate and fulfill her responsibilities.

A few days later, Dana told me that her rabbi had listened carefully, and then stated, "Dana, you sound depressed! I want you to go see a friend of mine who is a psychiatrist. You need some professional help."

Desperate to feel better, physically and mentally, Dana did make an appointment. The doctor confirmed the diagnosis of depression, started her on low dose antidepressants, and recommended she come for therapy once a week. Luckily, Dana took an immediate liking to this doctor, and trusted her recommendations.

Dana's experience not only got me thinking, but also led me to do some research on depression. I had worked with clinically depressed clients in the past, and had experience helping my father, who battles depression since being diagnosed with Parkinson's disease. In spite of that, I did not recognize the signs in Dana. I truly believed her mood and lack of energy was related to a diet low in calories and nutrients, and the frustration and fatigue that anyone would have from feeling sick for so long.

We all tend to throw the statement—"I'm depressed"—around so easily, usually as a reaction to something that's gone wrong in our lives and has us momentarily upset and down. How can we tell the difference between a bad case of the blues and a true diagnosis of clinical depression?

Continued ›
Article created on: 7/2/2013