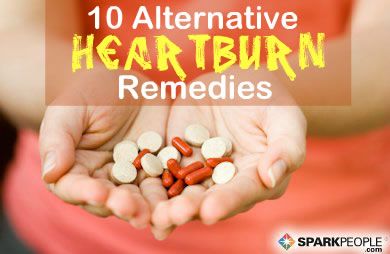 Late-night dining on spicy wings and greasy fries can turn even the most tolerant tummy into a tumultuous tyrant. On occasion, everyone experiences heartburn following a large, rich meal. But when the occasional discomfort turns into an ongoing struggle, it is time to make a doctor's appointment.

Gastroesophageal Reflux Disease (GERD) is a chronic digestive disease that occurs when the stomach acid flows back into the esophagus. This leads to a burning sensation in the chest (called heartburn) that can also spread into the throat and mouth, and can lead to dyspepsia (indigestion), chest pain, dysphagia (difficulty swallowing), dry cough, hoarseness, and sore throat.

GERD is not just an annoyance; it can be very dangerous. Stomach acid doesn't just irritate the esophagus, but it can also bring about inflammation, erosion, bleeding, scar tissue, breathing problems, and an increased risk for cancer of the esophagus. Over-the-counter medications and lifestyle interventions are the first line of defense; while prescription medications and surgery are necessary treatment options to reduce the symptoms in others. (Learn about all your GERD medication options here.)

When working with your physician to determine the most helpful and appropriate GERD treatment plan, you may find it beneficial to also discuss some lifestyle and complementary approaches. The options listed below should never be used as a replacement for your medical plan, but rather an enhancement. Talk to your doctor about these options; discuss dosage, how long you should try the option, possible interactions (with other foods, supplements or medications), and potential adverse reactions. Together, you and your physician can determine the most effective approach in dealing with your diagnosis of GERD.
Continued ›
Article created on: 6/11/2013