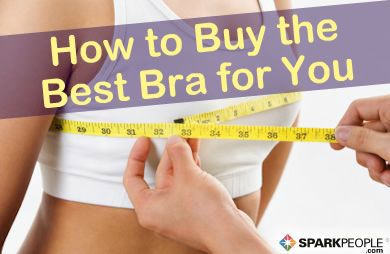 Did you know that the average woman's bra size changes six times throughout her life? Weight loss, weight gain, exercise, pregnancy and hormones are all contributors to our ever changing bustlines. Unfortunately, many of us tend to overlook these factors when we're shopping for the most important foundation garment of our wardrobe! Wearing the correct bra will keep your breasts from sagging, ease back, shoulder and neck pain, and help you feel more comfortable and confident in your own skin. But, if you're like many women, chances are you're not wearing the one that offers the best support for your unique body.

Your bra collection should be replaced several times each year in order to achieve the best support and fit. So, if you're still hanging on to those bras you wore 10 years ago (or even 10 months ago, for that matter), you're due for a bra shopping spree. The elasticity, shape and color of bras typically don't last longer than a few months--especially when you wash them regularly in a washing machine. If you wash your bras by hand, they'll last a few months longer than that, but no matter how well you take care of your bras, you should still shop for new ones on a regular basis to ensure your breasts are supported properly.

If you're confused about what type of bra you should be buying, the following tips will point you in the right direction before you shop for this essential, highly overlooked wardrobe piece.


Continued ›
Article created on: 4/19/2013