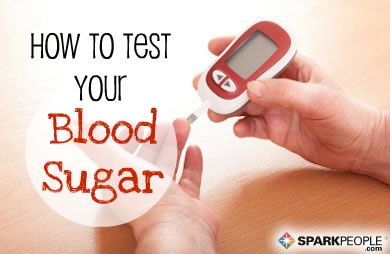 Checking your blood sugar at home, sometimes called self blood glucose monitoring (SBGM), is an important step in diabetes management. Because individualized diabetes care is associated with better diabetes management, it is important to get your doctor's advice on how often you should test your blood sugar. This includes recommendations for what time of the day you should test your blood sugar, and your personal target ranges for blood sugar control. This article is intended to provide general guidelines for SBGM in order to enhance discussion with your doctor. It is not a substitute for your physician's guidance.

When testing your blood sugar at home, it is important to talk to your doctor or certified diabetes educator about each of the following, which we'll discuss in detail below:
Choosing the best glucose meter for you
Using good technique when testing your blood sugar
When should you test your blood sugar?
How to use and interpret the numbers on the screen
Proper disposal of used testing supplies
How do I choose the best glucometer?
Today, there are many quality-made home blood glucose meters on the market. Choosing the right one for you can be a little overwhelming, so here are some factors to consider.

Many health insurance plans offer some type of coverage for diabetes testing supplies. However, in many cases, your insurance company may recommend a "preferred meter" or a "preferred brand" that must be used in order to avoid paying a high co-pay. It is best to call your insurance company and ask if there is a preferred brand of glucometer. It may be financially wise for you to use the preferred meter to limit your ongoing costs.

Diabetes supplies can be expensive. Test strips for most branded meters cost roughly $1 per strip—this can add up to $30 to more than $100 per month depending on how often you test. If you do not have health insurance and must therefore pay out-of-pocket for your testing supplies, using an off-brand or private label meter may help ease the financial strain. These are fairly easy to find in most pharmacies and test strips typically cost about half the price of the brand-name strips, so shop around.

If you have physical limitations, there are many glucometers on the market today that are well suited for people with arthritis or conditions that limit the use of their fingers and hands. Many meters also have features that are useful for people who are visually impaired. Choose the meter that is easiest for you to use if you have a particular need.

Continued ›