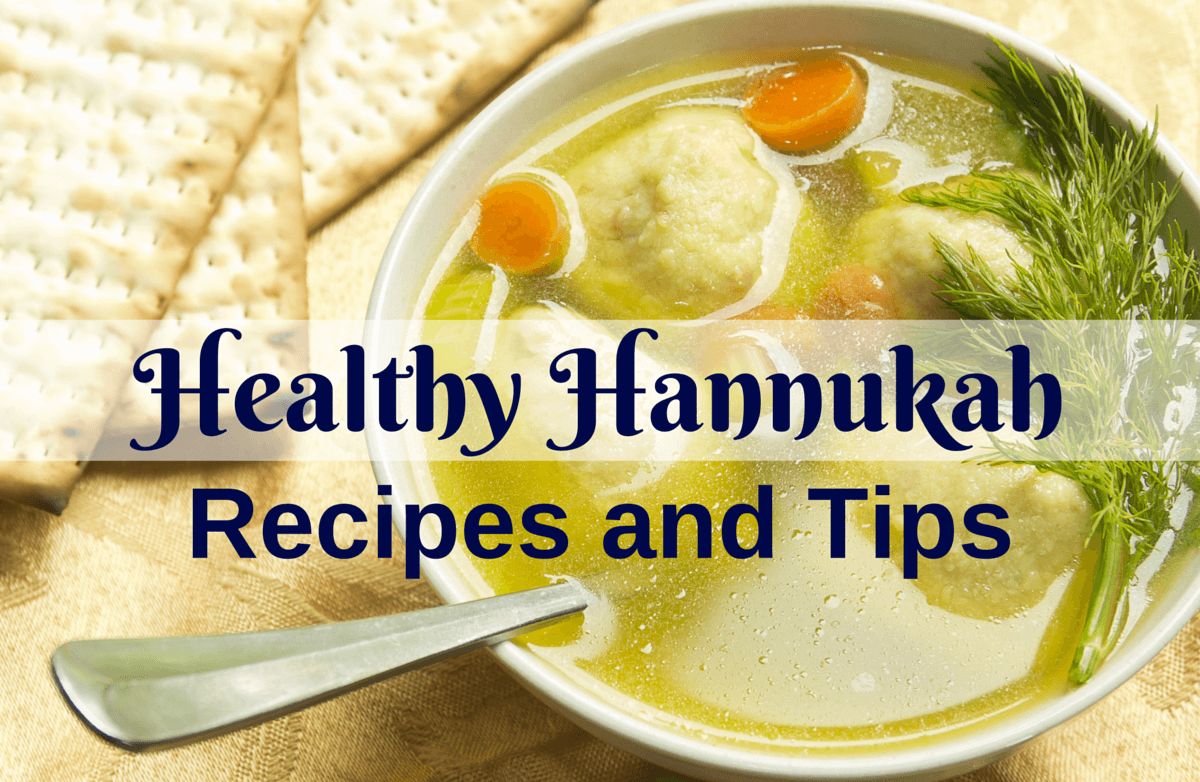 Hanukkah, the Festival of Lights, is the Jewish holiday that commemorates the victory of Maccabees (led by Judah) over the Syrians. Following the victory, the Jews reclaimed the Temple Mount in Jerusalem. According to tradition, the Temple needed to be rededicated by lighting the N'er Tamid (eternal light present in every Jewish house of worship). Once lit, this eternal flame should not be extinguished, but only one jar of sacramental oil was found. Barely enough to burn for one day, the small amount of oil miraculously continued to burn for eight days and eight nights.

Hanukkah is a time of joy and family celebration, fun and traditional foods. Although Hanukkah foods can represent serious temptation for anyone, following these tips will help you succeed instead of "starting over" after the New Year.

Celebrating the Miracle of Oil
The miracle of oil is celebrated each day by cooking a variety of foods in oil, including latkes (grated potato cakes) and sufganiyot (donuts). While certain oils are a healthy addition to a balanced diet, other oils offer greater risks to your health. Plus, healthy or not, oil is high in calories and fat, meaning that even a small amount can put you over your calorie needs for the day. Try these tips to keep it healthy:
The word "light" often appears on oil labels, but it refers to the oil's taste, not its calorie or fat content.
Limit the use of tropical oils (coconut, palm, etc.) in your cooking. These oils are high in saturated fats and should be used in moderation.
Do cook with healthy oils such as olive, canola and peanut. These are high in monounsaturated fats, which have been shown to improve cholesterol levels.
Make the Latke ahead of time. This will allow you to spend more time with your guests, and reduce the oil content of the food during the reheating process (by a slight amount). Latkes can be frozen up to two weeks in advance by layering them between wax paper in airtight containers. When ready to serve, bake at 350 degrees Fahrenheit for 15 minutes.
Take a few extra steps to reduce the amount of oil in the foods. For example, try draining fried foods on paper towels after cooking to keep the taste and tradition, but reduce the overall fat and calories you consume.
You can get away with using less oil by frying your foods in a non-stick skillet or by using an oil-based spray, which usually contains few calories.
Continued ›
Article created on: 12/12/2006