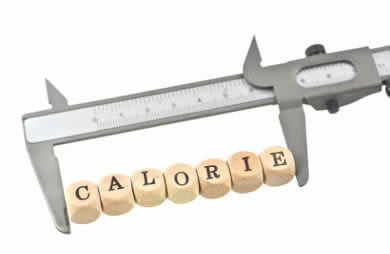 The word "diet" doesn't always mean eating less to lose weight—although that's what we commonly associate it with today. Someone "on a diet" is trying to eat less, or stop eating sweets to fit into a smaller pant size.

Diet has another meaning. It also describes the food that you normally consume—following a vegetarian diet, an American diet, or "My diet consists of meat and potatoes." Improving your normal diet by making gradual, but permanent changes is a healthier way to lose weight than by just restricting calories.

Low calorie and fad diets can have serious health implications—insufficient vitamin and nutritional intake, lethargy, slowed metabolism, hormonal effects, and even dehydration. Dieters commonly experience intense feelings of hunger and deprivation, which can lead to "cheating" or bingeing over time.

Here are a few tips to help you decrease your caloric intake without "dieting" or feeling deprived.

Don't eyeball it
Studies show that people tend to underestimate how much they really eat every day. In doing so, we consume too many calories without realizing it. Research shows that keeping a log by recording exercise and food intake is one of the best predictors of successful weight loss.

A written record can point out your eating patterns (eating in front of the TV or in the car, eating the same breakfast every day), triggers (stress, sadness, boredom, time of day), and areas where nutritional changes can be made. You may find that you are eating less fruits than you thought or drinking too much soda, for example. Then you'll know where you can implement healthy changes.
Reading food labels is key to healthy portion sizes. At a quick glance, a bottle of juice (or bag of chips, candy bar, or frozen entrée) may appear to contain 100 calories, but a closer look will reveal that the package includes two or more servings, which doubles the caloric content.
After familiarizing yourself with portion sizes, be sure to measure. Be exact if cooking at home, but when eating out, think about common objects. Two tablespoons of peanut butter, mayo, or dressing is about the size of a golf ball. A serving of meat is the size of a deck of cards or the palm of your hand. A medium piece of fruit is similar to a baseball.
Having trouble stopping at one serving of pretzels or chips? Buy single-serving packages of your favorite foods for built-in portion control, or measure out single servings into baggies or containers.
Continued ›
Article created on: 12/23/2004