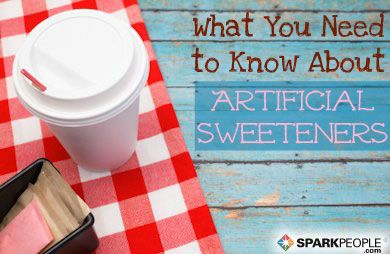 Do you feel like you are surrounded by sweets? Cookies, ice-cream, candy, soda and other sugary treats are everywhere, along with the extra calories and simple carbohydrates they contain. For people with diabetes and those trying to cut calories and carbohydrates, sugar is a big no-no, so the words "sugar free" can be music to their ears—or at least satisfaction for a sweet tooth.

"Sugar free" food products are sweetened by sugar substitutes, which go by many names: non-nutritive sweeteners, low calorie sweeteners, no-calorie sweeteners, artificial sweeteners, and alternative sweeteners. No matter what you call them, they all taste similar to sugar but contain little to no calories and have little glycemic response.

Despite FDA approval, artificial sweeteners have been accused of causing everything from mood and behavioral disorders to headaches, multiple sclerosis, obesity, heart disease and cancer. While some individuals may attribute these symptoms to artificial sweeteners, there are no published, peer-reviewed, controlled scientific studies to support these accusations. According to the National Cancer Institute, there is no scientific evidence that any artificial sweeteners approved for use in the United States cause cancer. The Academy of Nutrition and Dietetics (formerly the American Dietetic Association) says that adults can safely enjoy a range of non-nutritive sweeteners when consumed in a diet that is guided by federal nutrition recommendations such as the Dietary Guidelines for Americans.

Before any sugar substitute reaches the market, the U.S. Food and Drug Administration (FDA) reviews several studies (including short and long-term toxicity, carcinogenicity, neurotoxicity, and reproductive toxicity studies) to assess its safety. Currently, the FDA has approved seven non-nutritive sweeteners for use in the United States: acesulfame-potassium, aspartame, luo han guo, neotame, saccharin, stevia (Rebaudioside A) and sucralose.

In addition, the FDA establishes Acceptable Daily Intakes (ADI) for each artificial sweetener. An ADI is the amount of artificial sweetener a person can safely consume (per kilogram of body weight) on average, every day, over a lifetime without incurring any health risks. This includes a 100-fold safety factor, meaning that the ADI is 1/100th of the actual amount that is considered safe for daily consumption. So how much artificial sweetener can an adult safely consume each day, according to these ADIs established by the FDA? Here's an example: To reach the ADI for aspartame (which is 50 mg/kg body weight per day), a 150-pound adult would need to consume 20 (12-ounce) cans of diet soda OR 42 (4-ounce) servings of sugar-free, diet gelatin OR 97 packets of tabletop sweetener in a single day.
Continued ›