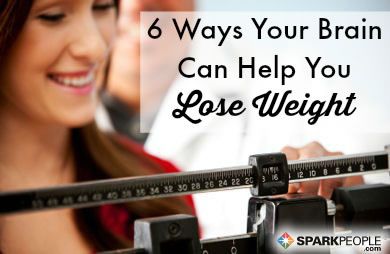 I'm sure you have heard people say, "Losing weight is easy. Keeping it off is the hard part."

Well, I disagree with this statement. I think losing weight is hard, but keeping it off is even harder!

Permanent weight loss requires a lot of change. And for most, change is difficult. You have to change what and how much you eat. You have to change your activity and exercise habits. You might have to change your sleeping habits, daily schedule and shopping habits. That's a lot of change!

However, the most important changes you can make aren't about what you do, but rather how you think. If you don't change your mindset, there's an awfully good chance you won't change your body—and certainly not for the long term.

People who have reached weight-loss goals and kept off the pounds often experience mindset shifts. They think differently than they did before. Here are some common attitudes and beliefs that show up time and time again when talking with successful "losers." If you were to interview them, this is what you would hear.

1. I believe that I can do it. I am responsible for—and in control of—my destiny, and I am fully committed to getting there. I have a clear vision of how I want to live my life: healthy, vibrant, thin and active. I strongly believe in the possibility and the permanence of that vision, and I am confident that I am capable of achieving it. Exercise and eating healthy aren't things I do when it's convenient; they are what I have decided to do no matter what. I recognize my results are dependent on my own actions—not other people's or outside circumstances.

2. I am proactive rather than reactive. I think in advance about how I will eat and exercise during for upcoming day. If I know I need to go to the gym straight from work, I make sure my gym bag is packed and in my car. When I'm going to have a hectic day at work, I pack a healthy lunch from home. I look at restaurant menus online before getting there so I know the best choices beforehand, and that's what I order. I take time at the beginning of each week to plan my meals, figure out when I can get to the grocery store and schedule my exercise. And I always have a Plan B so I can stay on track in case something unexpected happens.

Continued ›
Article created on: 4/8/2014