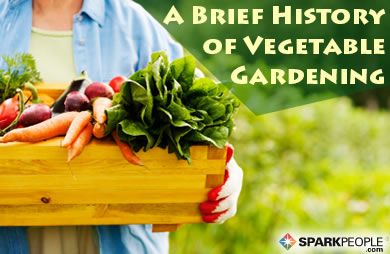 The popularity of vegetable gardening has waxed and waned over time, but given the fact that people have been gardening for the past 10,000 years, chances are we'll never stop. Gardening has a rich history, and it is fascinating to see how people's reasons for gardening and styles of gardening have changed over the years. Here is how gardening has evolved in the past century.

The Victory Garden
During the first half of the 20th century, much of the world was at war. Because war is so resource-intensive, many countries asked their citizens to pitch in and contribute. Even our presidents did their part. In 1918, President Woodrow Wilson and First Lady Edith Wilson brought sheep to graze and fertilize the White House lawns in an effort to save manpower, fuel, and chemicals, so they could instead be used in the war. In 1943, the Roosevelts planted a "victory garden" on the White House grounds. A victory garden was a private or community vegetable garden, either in a backyard or public area, where people could grow food for their families and communities. This was done in order to reduce demands on the country's resources.

This effort was extremely successful, and, according to Michael Pollan in ''Farmer in Chief'', more than 20 million home gardens were supplying 40& of the produce consumed in America by the end of WWII. Unfortunately, this movement lost its hold, especially in the economic upswing of the 1980s and '90s. For a generation, we have been barraged by the media with messages of consumerism and dependency, and many kids don't even know that the food at the grocery store actually grows from the ground. But now that our economic and environmental future is uncertain, it's time to reconsider our food choices. Pollan opines that the current president should support a ''new Victory Garden movement, this one seeking 'victory' over three critical challenges we face today: high food prices, poor diets and a sedentary population.''

The White House Garden
Like everything that happens at the White House, even planting a garden creates controversy. According to Pollan, the USDA. objected to Roosevelt's plans for a garden, due to fears that home gardening would hurt the American food industry. But the White House victory garden was a success, in food production as well as promotion of the Victory Garden movement. However, many things changed once the war ended, and the White House vegetable garden was replaced with lawn.

Continued ›
Article created on: 3/30/2012