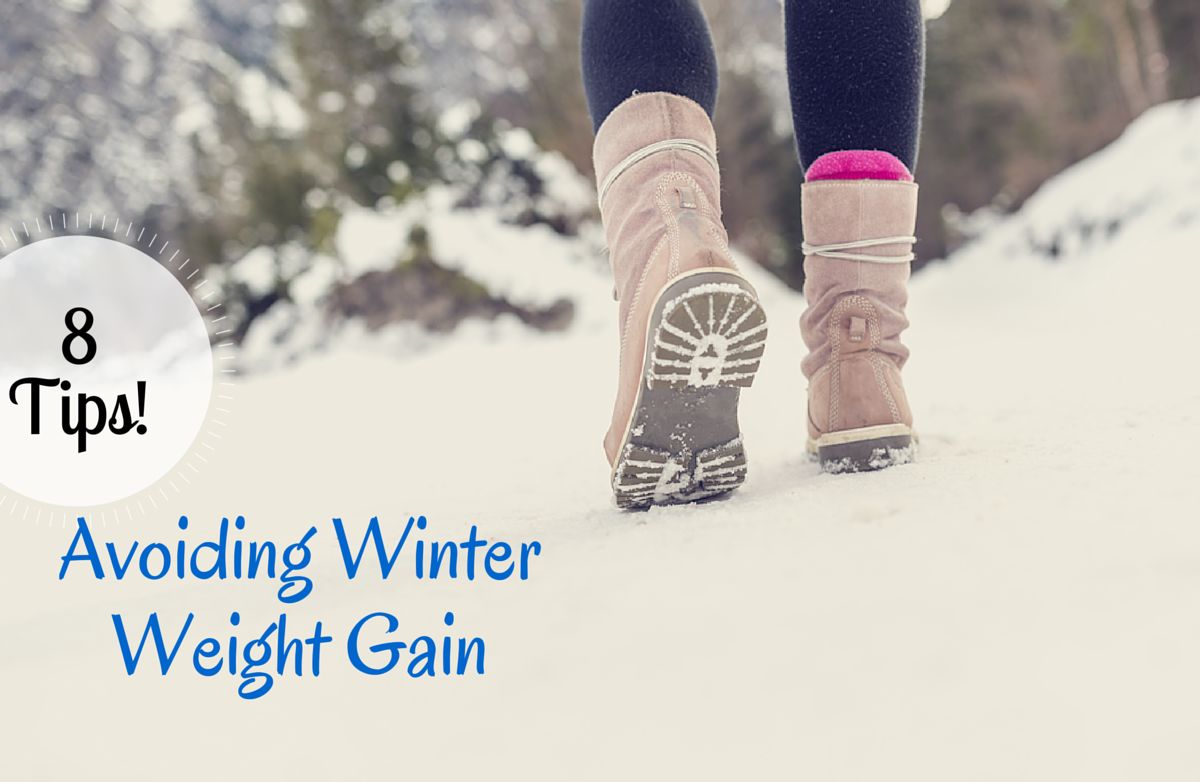 Imagine that it's April. The weather is warming up and it's time to pull your spring clothes out of storage, including the bathing suit you shoved in the back of your closet in September. While doing your spring cleaning, you start to try on your warm-weather clothes and…they're a little more snug than you remember.

No, the magic clothes-shrinking fairy didn't go to town on your wardrobe over the winter. You remember now: the holiday cookies, the workouts you skipped due to the cold, all that hot chocolate you sipped. And, come to think of it, when was the last time you actually noticed your body shape underneath all those bulky winter sweaters and baggy flannel pants?

Clothes-shrinking fairies may not be real, but winter weight gain certainly is. Between the colder weather, shortened daylight hours, and seemingly endless indulgent holidays (from Christmas to Valentine's Day), there's no question that winter creates a perfect storm for weight gain. Even the most motivated people become side-tracked during the colder months. But don't let the odds get you down! A little motivation and willpower can get you through this rough patch of the year without derailing your healthy lifestyle efforts. Here are some tips to help you overcome the most common winter hurdles.

Make Fitness a Priority

Although frequent physical activity should be a year-round goal, try even harder to put exercise at the top of your to-do list during the winter. Not only will it keep the pounds from creeping on, but it will also get your brain circulating feel-good endorphins to prevent seasonal affective disorder (SAD) during the months of cold weather and sparse sunlight. (And let's face it, feeling down or depressed isn't going to do anything to help you motivation to eat well or exercise.) You can also seize this opportunity to switch up your workouts and enjoy the winter sports (think skiing and ice skating) that aren't available during the rest of the year. As a bonus, many wintertime activities tend to be group-oriented and family-friendly, so participating in them is a great way to bond with friends and loved ones while keeping fit.

Create a Realistic Eating Strategy for the Holidays

You may think that the holidays end on January 1, but you still have to face Super Bowl Sunday, Valentine's Day and even St. Patrick's Day before spring rolls around. Diving headfirst into the holiday feasting season without a game plan is a recipe for added pounds. Prepare to avoid the "all-or-nothing" mentality of the holiday treats by allowing yourself to savor small amounts of your absolute favorite dishes. As you eat, be mindful of your food and of the moment in which you're enjoying it. Eat until you are satisfied (but not stuffed!), and then focus on the company and conversation; after all, that's what the holidays are really about.
Continued ›