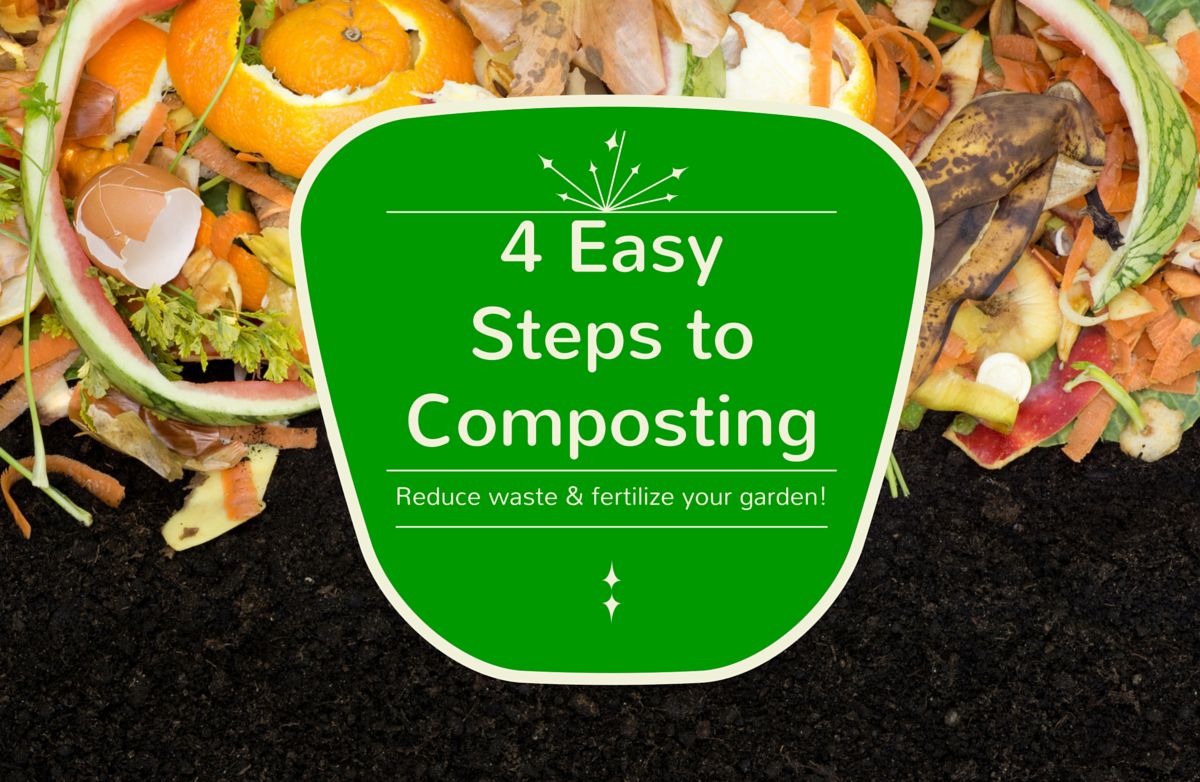 When organic matter such as leaves, grass clippings and food scraps break down, you get compost, a dark, dirt-like "soil" that is rich in nutrients. Compost happens even without human involvement; for example, the leaves that fall on the forest floor (or even in your own backyard) will compost and return much-needed nutrients to the soil, like a slow-release fertilizer. How quickly natural matter turns to compost depends on many factors, from the size of the organic matter to the temperature and oxygen availability. It can take anywhere from a few weeks to several years for organic matter to turn into compost.

Many people, from gardeners to farmers to environmentalists, choose to compost for a variety of reasons. Although nature does all of the work, human involvement can help speed up the composting process to ensure the best possible conditions for nature to do its work. Composting is easy, and it has many benefits for the environment and your own backyard.

Why compost?
Food and lawn waste makes up 25% of all waste in landfills. Although these natural materials are biodegradable, they do not break down properly in landfills, which are so densely packed that oxygen isn't readily available. When oxygen is withheld during the decomposition process, the organic matter may emit methane gas, which is 20 times more toxic than carbon dioxide. All this methane is bad for the environment, and the inhospitable conditions of landfills make it difficult if not impossible for natural materials to break down properly. Each ton of organic matter we can divert from a landfill can save 1/3 of a ton of greenhouse gases from being emitted into the environment. Plus, composting can provide you with your very own "black gold" for free, allowing you to condition and enrich your soil.

When we think of recycling, plastic, paper, and glass may come to mind, but the most basic method of recycling is the timeless act of breaking down decaying organic matter and returning it back to the soil to once again be used for other living organisms to thrive upon. Let's stop thinking of yard waste and kitchen scraps as garbage and start reducing the waste we produce so we can save it from heading to the landfills to recycle and reuse it in our own backyards.

Composting is the most natural and beneficial thing we can do for our gardens, flowers, vegetable plants and trees to replenish nutrients, improve drainage and water retention, and protect plant roots when used as mulch.

Anyone can compost, whether you live on a 500-acre farm or in a 500 square foot apartment. At the most basic level, you can collect your kitchen and yard scraps in a pile outside, in a store-bought compost bin on your back porch, or in a plastic bin under the kitchen sink and then wait for Mother Nature to do her work.

Step #1: Set up your bin
There are many types of containers for composting, but you don't need a container to compost. Containers can help speed the decomposition process (by controlling temperature and moisture) and keep your compost scraps out of sight. The needs of an urban gardener vary greatly from that of the country dweller, so consider the size and needs of your garden before starting to compost. All compost heaps, contained or not, should be approximately 3 x 3 feet to really be most effective. So let's break down the various composting bins.
Continued ›
Article created on: 4/7/2009