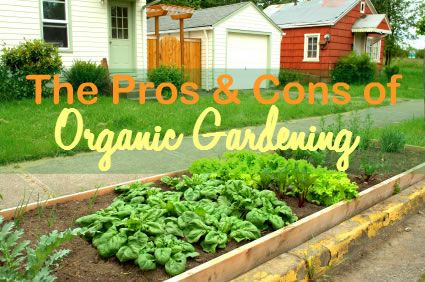 While we understand that the organic and conventional foods you buy at the store are grown differently, you might not realize that these same principles can apply to your own fruit, vegetable and flower gardening at home. There are a few key differences between organic and conventional gardening, mostly in their approaches to pest control, weed control, and fertilization. Outside those areas, the principal methods of growing food and flowers are identical.

A backyard gardener should not feel pressure to take an "all or nothing" approach to gardening techniques. Many people use a mix of organic and conventional methods to suit their time constraints, budget and priorities. Let's cover some of the pros and cons of organic and conventional gardening techniques so that you can choose the methods that are right for you.

Organic Gardening
Organic gardening means growing and cultivating plants without any synthetic or chemical means of pest control, weeding, or fertilization; instead, organic gardeners use only natural methods (and old-fashioned manual labor) to care for their gardens.
Continued ›
Article created on: 3/25/2009