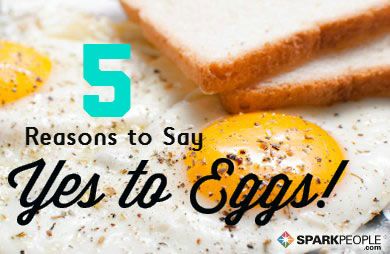 Having fallen in and out of favor with nutrition experts, you'd think the fragile egg would be broken and beaten by now. Luckily, its ego isn't nearly as vulnerable as its shell. Oblivious to the attempts to separate the egg from its well-deserved title of "best source of complete protein on the planet," the egg has managed to remain a nutritious, inexpensive, and popular food.

For awhile, nutrition experts hypothesized that the high cholesterol content of eggs raised blood cholesterol levels, which can increase a person's risk of heart disease. But this hypothesis was never proven. In fact, several studies have shown that the consumption of eggs is not associated with higher cholesterol levels but is associated with higher nutrient intake.

In 2000, researchers set out to assess the nutritional significance of eggs in the American diet and to estimate the degree of association between egg consumption and cholesterol levels. Their straightforward results were published in the Journal of the American College of Nutrition: Eggs make important nutritional contributions to the American diet and their consumption is not associated with high cholesterol levels. Specifically, the study showed that egg consumers had a higher intake of important nutrients like vitamins B12, A, E, and C than non-egg eaters, and that people who reported eating four or more eggs per week actually had significantly lower average cholesterol levels than those who reported eating zero to one eggs per week.
Continued ›
Article created on: 10/19/2010