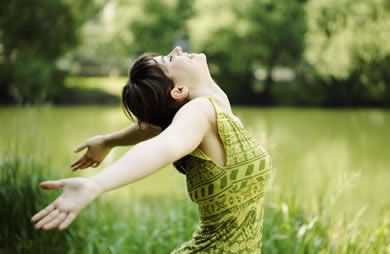 I will never forget my first New England winter. Despite stories of the relentless snow storms and unbearably icy winds, it came to represent an unforgettable time in my life. Not the most confident person then, I was surprised to find an inner strength I felt I had been waiting my whole life to discover and had unexpectedly found.

I stumbled out of bed on a cold November morning and fought off drowsiness with a cup of black coffee and the morning forecast. Inspired by a prediction of a two-foot snow storm, I rummaged through the hall closet in search of a coat. Another casualty of other moving days, I realized my winter coat had joined the ranks of other sentimental, lost things like a ring left behind in D.C.; my rollerblades forgotten in Kansas City; and my 11x14 framed photographs in Philadelphia. Luckily, this particular possession was less sentimental and more easily replaced than the others.

Still unfamiliar with the area, I chose the department store closest to my apartment. I was never picky about clothes. So long as it fit, wasn't utterly ridiculous, and on sale (my mother always told me to never to pay full price), I would take what was available at a reasonable cost. With the storm coming, I had little time to waste. Mid afternoon on a weekday, the store was nearly empty. It was my favorite setting in which to shop. In crowded places, my imagination assured me that everyone's eyes were silently fixed upon my most obvious imperfection. My size. Draping several discounted XL's over my arm, I claimed the narrow fitting room furthest from the door. After a deep breath, I slipped my arms into the sleeves of the first coat, black pea coat with a faux fur collar. I felt the fabric pull tight across my back. Gripping the front panels, I struggled to fasten the middle button. Convinced that the size tag was mislabeled, I moved on to the second candidate. Ten minutes later, I sat defeated. Staring down at a heap of polyester-wool blends, I realized how much my body had really changed.

Memories of back-to-school shopping with my mother surged into my mind. I was fourteen years old and unpleasantly pudgy. I imagined that most mothers and daughters look back on such times endearingly. I remember sitting in the car on the drive home. Arms folded. Head down. A shopping bag full of resentment on my lap, probably headed straight for the back of my closet. "This wouldn't be so difficult if you weren't fat," she said nonchalantly. Her words stung more than the tears I quickly turned my head to hide. I didn't know it then, but those words would stay with me forever, always creeping to the forefront of my mind in uncomfortable situations. And even sometimes when I thought I had perhaps become more content than was deserved.

Continued ›
Article created on: 10/9/2007