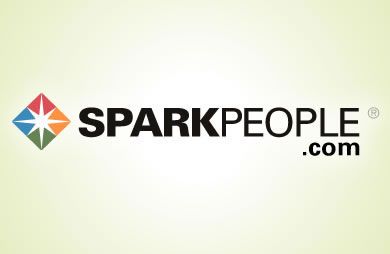 Hello SparkPeople Members!

Happy New Year! For the many thousands of new SparkPeople members, I'm the Founder & CEO of SparkPeople. Every now and then, I send an update to our members—the State of the Spark Address. I hope you enjoy it! We're like a big (very big!) family of people trying to reach goals together.

2007 Recap
First, I'd like to thank everyone for their help and support in 2007! This "Thank You" comes from me personally, but also on behalf of the entire SparkPeople team.

2007 was a great year for SparkPeople. During the last year we grew into one of the largest health-related websites in the world. Our small team continued to work diligently to add new tools and features to the site to help people like you reach their goals. Looking back, the best part of the year, for me, was that the number of amazing success stories went up by an incredible factor. I think we have hit the point where we not only know that the SparkPeople site and program works, but there are literally tens or hundreds of thousands of people actively using the site for their healthy lifestyle adventures on a regular basis—and well over a million people receive our Weekly Spark email!

A large percentage of our new members come from word-of-mouth, so we appreciate you Spreading the Spark and hope you continue telling your friends, family, and co-workers about us. This lets us spend more of our budget on developing new features (instead of on marketing costs), which helps all of you reach your goals.

Activity Stats Update
SparkPeople members have now lost a total of 3.5 million pounds and have burned over 2.5 billion calories through exercising. These are amazing totals! We are especially happy that the SparkPeople community continues to remain so positive and supportive. Our goal has always been to have the most positive online community in the world to help people reach their goals—you are making that goal reality!

SparkAmerica
Looking ahead, 2008 will be just as important and exciting as 2007. This year, we have the opportunity to break through to the mainstream, so that EVERYONE knows how much SparkPeople can help them reach their goals. I'm very excited about our "1 Billion Fitness Minutes" goal for SparkAmerica (SparkEarth for our international members). A consistent fitness program combined with goal-setting was the original "spark" that led me to develop SparkPeople. Currently someone from around the world tracks their fitness on SparkPeople every few seconds— see for yourself!

Continued ›
Article created on: 1/8/2008