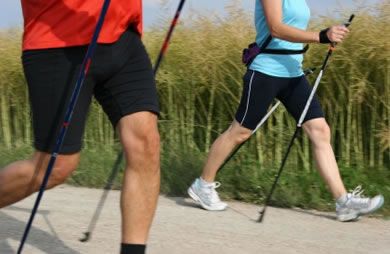 We all know that getting support and encouragement is crucial to losing weight and becoming healthier. That's why the Message Boards, SparkPages, SparkMail, and SparkTeams are such important components of the SparkPeople program.

But getting support from others is only one part of the formula for success. Equally important is your ability to support yourself. In fact, if you're not the loudest and most active member of your own fan club, your chances for long-term success will be pretty low. Other people may help you get started or keep you going on those inevitable bad days. But you are the one who has to be there for yourself each day when it's time to make the right decisions to reach your goals.

Unfortunately, many of us don't know how to "be there" for ourselves in an effective way. I sure didn't. I always started my numerous weight loss campaigns with a lot of negative feelings towards myself. I wanted to lose weight because I felt disgusted every time I saw myself in the mirror or a photo, and was convinced that others saw me the same way. Every time I messed up, I mercilessly beat myself up for not having the willpower or character to simply say no to a candy bar or a second helping of dinner. And I told myself that nothing good would come my way as long as I stayed fat. All I got in return was a long history of losing a little weight and gaining back even more.

This "tougher than tough love" kind of self-talk is a prescription for failure. Mostly, it increases feelings of resentment, deprivation, and helplessness until they erupt in a self-defeating binge or a collapse into depression and hopelessness. And it definitely keeps you from focusing your attention and energy where it can actually do you some good.

At the same time, your self-talk can't just switch to the other extreme, where it's full of sweetness and abstract fluff about how wonderful you are and how you can accomplish anything you set your mind to. That may help you turn off the negative thoughts that keep you stuck in the same old patterns, but that's just the beginning. Like any good coach, you need to recognize your real strengths and weaknesses, learn to work with them, keep yourself focused on the positive in every situation, and put your best efforts forward.

Continued ›
Article created on: 4/24/2007