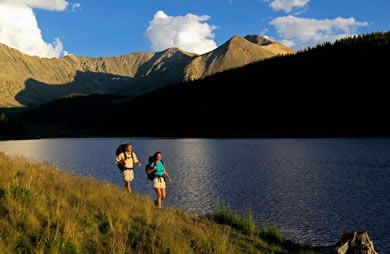 If there were dreams for sale, what would you try to buy? No matter what you "purchase" – find a better job, run a marathon, lose ten pounds, learn a new skill – motivation usually makes the difference between success and failure, misery and fun. These tips will help get you started:
Surround yourself with friends who think positive. The beliefs and attitudes of your peers are contagious.
Learn from your mistakes. All things of value are created from experience, including failure. Mistakes can give you insight into yourself and others. Don't ever be afraid to go for it.
Have a plan B and C and D. What will you do if things don't work? With an alternative plan, you can relax knowing even in the worst case you'll be prepared.
Write down good ideas the moment you think of them. Keep a notepad handy. We all get good ideas, but only a few of us save them and more importantly, execute them.
Be realistic about your work habits and needs. Are you a morning person? Did you get that daily vegetable thing down yet? Do you need quiet? Do you prefer being a team member or going solo? Do you have the time? Can you make the time?
Bribe yourself. So what are you going to do just for you as a reward when you have reached your goal? Go a little crazy here.
Use your dreams. Right before you go to sleep, think about your goals. Get a strong mental image in your mind. If you do this night after night, your dreams will offer insights and you will sleep better.
Wallow in your greatness. Make a list of everything you've accomplished, big and small, in the past day. Then do this for the past week. You'll realize you are a very motivated person who does hundreds of small things every day. You simply forgot, or worse, took them for granted. Realizing what a motivated person you are already will inspire you to take on bigger tasks.
Set priorities. If you don't make a plan, then you plan to fail. Do you actually spend time working on reaching your goals? Or do you let everything and everyone take precedence. Balance all your demands as best you can.
Continued ›