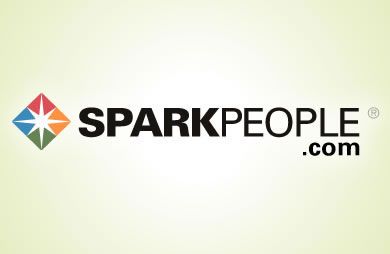 Hello SparkPeople Members!

I'm back again for the second State of the Spark Address. The topic of today's address—updating our website technology—puts me in a very good mood.

New Servers Installed!
SparkPeople.com has now entered the major leagues in terms of website traffic, according to my team and our high level outside consultants. As many people had noticed, the growth this year was placing a strain on the site and causing slowdowns during busy times. I apologize for any slowdowns you experienced. But, I'm happy to report that we have been working hard on building the new server architecture. For those of you not familiar with them, servers are just special computers that handle all the visitors to the site.

We needed to build a new server architecture that could handle all of our existing visitors, but also be easily expanded upon to support future growth.

This past weekend, we successfully switched over to the new servers! Josh, our Senior Vice President of Engineering, was at the server location until about 4 a.m. making the switch after many hours of preparation.

When I tried the site Monday morning, it was like getting a new toy because the site was running so fast! This makes me happy because it will improve your experience as well.

SparkPeople Culture
One of the best parts about this upgrade is that it highlights the culture at our company. We work hard to "live the brand" by following SparkPeople principles ourselves.

This upgrade was a complicated and time-consuming technology project. Many companies would have hired someone new to handle this. But our team likes challenges and Josh figured out how to make it happen. Our team takes on challenges regularly to continually improve their skills; this is one of the reasons we're able to offer the site for free to reach our mission.

Quick commercial break: These servers were very expensive, but much less expensive than I feared because of the skills of our team. So, we would greatly appreciate help from our members—in the form of supporting the site advertisers, using the WebSearch to help us earn revenue, and Spreading the Spark to others.

2007 Growth
Another important outcome of this upgrade is that it gives us a lot of room to grow. We estimate that SparkPeople.com can now handle an increase of several hundred percent more visitors from where we are now, and we have the ability to expand from there.

Continued ›
Article created on: 11/15/2006