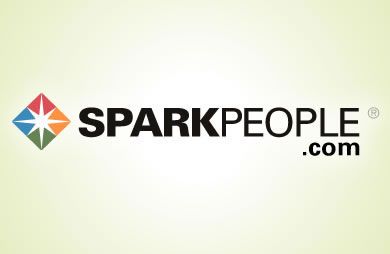 How does your personality affect your ability to live a healthier lifestyle? Perhaps you have your diet under control, but exercise in fits and starts, unable to maintain consistency. Or perhaps you are exceedingly disciplined in working out regularly, but are too impatient to keep the food journal that would help you rein in your habitual overeating. Analyzing your personality—appreciating your strengths while honestly acknowledging and balancing your weaknesses—may give you the self-knowledge you need to get and stay healthy.

You can't really change your basic personality, nor do you need to. A particular personality trait is two-sided—useful in some situations, not so helpful in others. By analyzing how your innate traits affect your health and well-being, you can come up with strategies to channel your tendencies—so they're always strengths, never weaknesses.

Here are some personality traits that might make a difference, and tips to help you use them to meet your health-related goals:

Are you an extrovert or an introvert? While it's perfectly natural to lean one way or the other, it's probably helpful to look for ways to balance your dominant tendency.

If you're an extrovert, you may have a tendency to let social situations dictate your program or unduly influence your choices—for example, by getting off-track at the monthy potluck. Instead:

Organize or get involved in friendly competitions that not only challenge you to stay on track with your nutrition goals, but allow you to encourage and help others.
Eat healthfully in social ways: swap tasty but healthy recipes or share meals/desserts when eating out.
Introverts are more oriented toward an inner world of ideas and face the opposite challenge: a stubborn tendency to go it alone, forgoing the support, motivation, and companionship others might offer. Some possible solutions:
Make reading or learning about a motivational tool that can help energize you.
Look for quasi-social ways to get support (within your comfort zone), like lurking (or getting brave and posting!) on the SparkPeople message boards.
Capitalize on your penchant for defining success by measuring your previous accomplishments against current performances.
Are you a careful planner or an impulsive improviser? Both have their virtues. The planner faithfully counts calories and miles walked, while the improviser doesn't stress out when an unexpected menu change at his favorite restaurant requires adaptability.

Some tips for planners:

Make a conscious effort to branch out periodically, try new things, and allow for variety, whether ordering at a restaurant or shopping for vegetables
Satisfy your need to bring things to completion by keeping a checklist of the goals you set and accomplish
Occasionally allow yourself to be "carried along" in both health endeavors and fun things, which can be rewards for meeting your goals (This means you must cut back on overbooking your schedule!).
Strategies for improvisers::
Pick some healthy "go to" meals which allow you to literally change course on quick notice, whether an important meeting pops up or you just don't feel like cooking tonight.
Pair up with another improviser who's flexible and open to new activities, but will help hold you accountable in maintaining consistency
Are you intuitive or analytical? Both approaches can likely lead to success. Being honest about which way you lean will help you find the middle road that's effective.

Continued ›